Any time a team in the NHL has a better than expected start, pundits are quick to jump on the bandwagon and make outrageous predictions about their Stanley Cup chances, often pining about the most miniscule changes, like Duchene's Gluten Free diet, as though that were the reason the team finished dead last the previous season. Much ado is being made about the 2013-14 Colorado Avalanche and the amazing 10-1 start the team has had, and now everyone in the blogosphere is scrambling to explain it. With 10 wins under their belt, the Avs are only 6 away from having as many victories as they did in last year's lockout-shortened season (record: 16-25-7), so what's the key ingredient that has sparked this team to be so much better, and are they really that much better? The Nostalgia Factor What's the best way to get fans reinvigorated about your franchise? Remember the glory days. In May, the Avalanche named former captain and Hall-of-Fame inductee Joe Sakic as their Executive Vice President of Hockey Operations, a role that basically serves as General Manager alongside current GM Greg Sherman. The duo's first move? Hire Avalanche goaltending legend (and HOF inductee) Patrick Roy as the head coach. Bringing back members of the best years in franchise history is a step in the right direction. Maybe they'll get Claude Lemieux to head security at the Pepsi Center. Of course, none of this matters unless those hometown heroes are good at what they do. It'll be a while before we can pass judgment on Sakic, but Roy is already a proven winner, and fighter, behind the bench. In his first season with the Quebec Remparts of the QMJHL, Roy's team won the 2006 Memorial Cup. He continued to be a successful (if not controversial) coach there for the next six years. Not only has Roy come to help his goaltenders; Semyon Varlamov and Jean-Sebastien Giguere, but he has brought his former goaltending coach, Francois Allair. The change has been more than noticeable, as Varlomov and Giguere are the hottest goaltending tandem in the league. Will it last? One would assume so. The two goalies are not stacking up wins against weak teams while benefitting from a tough defense that only allows a few shots on net, they are facing 30-40 shots per night against some fairly tough rivals and shutting them down. 36 year old Giguere has posted shutouts against both the Boston Bruins and Pittsburgh Penguins, two of the top scoring teams in the NHL. Both These goalies are playing at the top of their games, and as the defense continues to improve in front of them it will lighten their workload. Don't Plan The Parade The worst thing you can do when you're winning is to think about winning. It's easy to get comfortable and start dreaming about how you're going to customize your new Mustang after you win the Cup, and that's when a team starts to slip. Teams that succeed tend to focus on what they're still doing wrong, even when everything is going right. A coach like Roy isn't one to let this group of young talent get caught up in the moment, and you can see that in their attitudes on the ice. The Avalanche mean business and they execute. In the 5-1 victory over Washington, the team never lost its drive. Late in the 3rd period they were still winning battles for the puck, throwing heavy hits and correcting their minor flaws. In the only game they have trailed for more than a period this season, the Avs rallied back against Winnipeg and put on a third period clinic, defeating the Jets 3-2. The team never lost its determination, and never lost focus. Some teams get desperate when they trail, but this squad is sticking to the game-plan and churning out results. The Avalanche know what losing feels like, and they're tired of it. They're also smart enough to look at other teams who have had strong starts only to falter midway through the season. At the 41 game mark of the 2011-2012 season, the Minnesota Wild were becoming favorites to make a push for the Cup, put a multitude of injuries and a failure to stick to the system saw the Wild miss the playoffs. Injuries are the great unknown in the NHL, and a key star getting hurt could mean drastic changes. Just ask the Pittsburgh Penguins about that. Poised to make their way to the Finals again, Sidney Crosby was injured in the 2011 Winter Classic, which added to the list of injured stars on the Pittsburgh roster. They made the playoffs, but were quickly defeated. Strong starts don't always last, and many of the surprising teams this season will probably miss the playoffs (looking at you, Calgary). Potential Problems Aside from injuries, which no team can plan for, the Avs do have several issues that could be addressed. As mentioned earlier, The Avs give up a lot of shots on goal. The defense was an issue last season, but is maturing as the season goes along. So far, the goalies have been able to withstand the hailstorm of pucks, but an off night might dig a big hole for the team to climb out of. Matt Duchene has been absolutely on fire this season, and has been boosting everyone he plays with. A slowdown in his production or an injury might drop their production, but there are plenty of guys on that team who can pick up the slack. One potential issue lies in the locker room. Patrick Roy has a notorious temper and has yet to have a reason to turn it on his own team. Things are all well and good when you're winning, but if the Avalanche go on a multi-game skid, the claws might come out. How that will affect this team is yet to be seen. It could be the kick in the pants they need, or they could tune him out like Tortorella in New York last season. When Michel Therrien took over the Pittsburgh Penguins from Eddie Olczyk in 2005, his firm voice turned the Penguins into a cup contender. However, his tirades were old news by 2009, and he was replaced with coach Dan Bylsma. If Roy can keep his cool, and if his players can buy in to his system, they should have no problems. It's nearly impossible to make any sort of worthwhile prediction this early into the season with all the factors that surround a team's 82 regular season games, but the culture change in the Colorado Avalanche is pretty obvious. This team has made a total turnaround in attitude and focus, and whether that lasts till the postseason is still yet to be determined, but this kind of drive is what the franchise needed. Are the Avalanche for real? Yes, for now. Anything can happen in the NHL, but if this team continues where they are headed, they will be a force to be reckoned with. —   Scott Huntington is a writer, reporter, blogger, and long-time sports fan. He currently lives in PA and with his wife and son, following and writing about all things sports and beyond.  Follow Scott at@SMHuntington
Original Story:
http://sports-kings.com/aroundtherink...
MORE FROM YARDBARKER
All Sports News

Delivered to your inbox

You'll also receive Yardbarker's daily Top 10, featuring the best sports stories from around the web. Customize your newsletter to get articles on your favorite sports and teams. And the best part? It's free!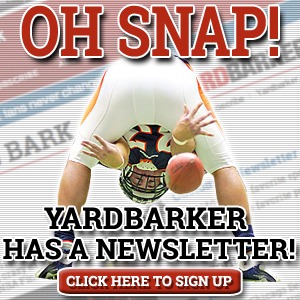 Latest Rumors
Best of Yardbarker

Today's Best Stuff

For Bloggers

Join the Yardbarker Network for more promotion, traffic, and money.

Company Info

Help

What is Yardbarker?

Yardbarker is the largest network of sports blogs and pro athlete blogs on the web. This site is the hub of the Yardbarker Network, where our editors and algorithms curate the best sports content from our network and beyond.