Found December 31, 2012 on Mets Merized Online:
For Terry Collins, managing the New York Mets the last two seasons must have made his last two managing gigs feel like a walk in the park. And if you know the history, then you know exactly what I'm talking about. I had my doubts about Collins when he was named manager, and I'm not going to run away from some of the things I had to say about it. Instead, let me just admit I was wrong about him… and that I'm pleasantly surprised with the job he's done considering the rotten hand he's been dealt. Already inheriting an ill conceived roster to start the 2011 season, by mid-season he loses his closer (K-Rod) and cleanup hitter (Beltran) who was in the midst of an MVP season. In 2012 he learns that his team's catalyst (Reyes) and his centerfielder (Pagan) were now gone too, basically wiping out his top of the order. This season he'll have to make do without his staff ace and what was his most productive outfielder last year. Yet somehow, Collins keeps rolling with the punches and more imp...
Original Story:
http://metsmerizedonline.com/2012/12/...
THE BACKYARD
BEST OF MAXIM
RELATED ARTICLES
Looking for a topic to write about, I went over to the official Mets site to look at how the guys playing Winter Ball did. Usually you can find someone hitting the cover off the ball but of the 16 hitters in various leagues, the highest OPS was the .834 posted by Juan Carlos Gamboa in the Mexican-Pacific League. The pitching was not much better, with the exception of Greg Burke...
The Mets don't have much money to spend, and according to reports, most of the money at GM Sandy Alderson's disposal will go towards fixing the outfield. The team is limiting itself to one multi-year deal which, again will likely go to an outfielder. Of course, this is necessary to improve the team because frankly, the outfield is terrible and definitely the weakness of the team...
With the holidays coming to a close, the annual tradition of evaluating our lives and resolving to make them better has begun. Of course, I am referring to New Year's resolutions. While on a personal level, this can be an important step, we never seem to make a resolution as sports fans. Why wouldn't we strive to improve our fanhood? In the New York Mets, we have a team that...
One of our longtime readers, tlagee, shared a link to an article in the New York Times last evening, reporting that Standard Poors had lowered the bonds issued to Citi Field from a BB+ rating to BB. The downgrade by S&P is unlikely to affect the Mets much in the short-term unless they issue new debt, but the move does speak volumes. You see, as I've been saying for quite some...
If you could make a New Year's Resolution for the Mets, what would it be? Matt B. – Improve defensively. Jessep – You make a resolution when you wish to change a bad habit. Therefore, I'd like the Mets New Years resolution to be that they properly develop young talent in their minor leagues. Tie Dyed – I think finishing at .500 would be a huge accomplishment. Sean – Work...
Who is Kirk Nieuwenhuis? The numbers tell a very intriguing story on this Met outfielder who was our third round pick out of Starfleet Academy in the 2008 draft.  Since going pro, Captain Kirk has had 1,512 minor league at bats with a .280 avg. and an .817 OPS, but there are two seasons that stand out, his 2009 season at St. Lucie, and his 2010 season at Binghamton.  2009 by...
Dillon Gee underwent surgery this offseason to remove a blood clot in his throwing shoulder.  The clot had been limiting oxygen flow through his blood stream and made it far more difficult for him to recover after the rigors of pitching a full season.  Now the New York Mets pitcher feels better than he ever has during the first parts of his offseason throwing program. In an...
I collect lapel pins. Lapel pins always strike me as this interesting mix of a consumption culture obsessed with the sports spectacle looking to make collectible memories tangible in a simultaneously authentic and inauthentic way. But that's a conversation for another day. One pin I picked up in 2004 has silhouette of both Jose Reyes and David Wright with the script, "The Future"...
The confetti has gone limp & damp. What was once an exuberant symbol of all-night revelry is now simply so much more Times Square litter. As we rouse ourselves and shake whatever cobwebs exist between our respective ears, we realize it's a day for fresh starts, clean slates, new beginnings. It's almost like Opening Day in our beloved sport: everyone's 0-0. It's...
As another year comes to a close, lets pause and remember a few of the former Mets players who passed away in 2012, and give them one last tribute before the new year. Joe Ginsberg, C Joe Ginsberg had a very successful major league career as a solid defensive catcher with the Cleveland Indians, Kansas City A's, Baltimore Orioles, and Chicago White Sox. Ginsberg was behind the...
Wow, has it really been another year? I wanted to take this first day of 2013 to give you a little update on the year that was and also offer up some thanks and appreciation for what was an incredible 2012 for MetsMerizedOnline.com Despite being in the throws of the offseason, MMO has experienced exponential growth and we closed out the year with a bang. While we've had several...
Mets News

Delivered to your inbox

You'll also receive Yardbarker's daily Top 10, featuring the best sports stories from around the web. Customize your newsletter to get articles on your favorite sports and teams. And the best part? It's free!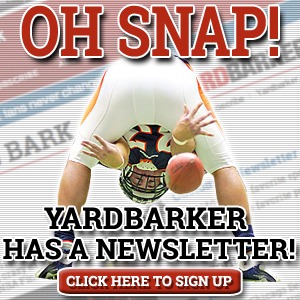 Latest Rumors
Best of Yardbarker

Today's Best Stuff

For Bloggers

Join the Yardbarker Network for more promotion, traffic, and money.

Company Info

Help

What is Yardbarker?

Yardbarker is the largest network of sports blogs and pro athlete blogs on the web. This site is the hub of the Yardbarker Network, where our editors and algorithms curate the best sports content from our network and beyond.