While most of were concerned about how Penn State was going to bounce back from the tough loss at Nebraska, the Big 10 conference was playing a high stakes game of its own. There weren't months of speculation and highly publicized negotiations but it appears that the recent reports of the Big 10 expanding are more than just rumors. The first reports surfaced last week and were basically shot down by most. However, the University of Maryland's Board of Regents seems poised to vote to make the move Monday morning. What started as Twitter rumors have grown into full reports in the Washington Post, Baltimore Sun and ESPN to name a few outlets. Inside MD Sports, which covers the Terps, has a full analysis of the move and concludes that it's probable. This really is happening and it's happening quickly.   And surely if Maryland moves to the B1G, another school will have to follow shortly to get the conference to 14 teams. Much of that speculation has focused on Rutgers, who would dearly love to get out of the fledgling Big East. But several reports have mentioned Georgia Tech, which would be interesting. North Carolina and Virginia are other names that have come up. Why would Jim Delany want Maryland and Rutgers (or Georgia Tech, UNC or UVa)? The simple answer is TV markets and TV sets. Maryland brings the Washington, D.C and Baltimore markets. D.C. is the ninth largest TV market and Baltimore is No. 28. Theoretically, Rutgers brings the New York City market. Although, there is a lot of debate on whether the Scarlet Knights have any impact in New York. Rutgers beat Cincinnati Saturday to improve its record to 9-1 and it barely made a ripple in the New York media. Even if Rutgers doesn't get huge ratings in New York, both Maryland and Rutgers certainly expand the pool of possible homes that the Big Ten Network can get into. From a Penn State point of view, both Maryland and Rutgers mean closer conference foes and easier road trips for Nittany Lion fans. It means games against teams that Penn State has a history with and games against teams that Penn State has had great success against. Penn State holds a 35-1-1 series edge against Maryland and is 22-2 against Rutgers Reports have Maryland already being placed in the Leaders Division. If Rutgers isn't the second school added, which of the other schools would make the most sense? It's hard to imagine that North Carolina would leave the Atlantic Coast Conference. Complaints from Maryland have always been that the ACC is North Carolina centric and UNC has led the way. Virginia, which has also been mentioned, also is an ACC stalwart and it would seem difficult to see it leaving its roots for the Big 10. Georgia Tech is an interesting proposition. The school doesn't have the same history in the ACC as North Carolina, Virginia or even Maryland. The Atlanta university would bring a great college football television market with it as well. It certainly would be an attractive road trip for Penn State fans – and every other Big 10 school as well. Whichever school is eventually picked, you can bet that it will happen faster than anybody originally thought. Follow Marty Valania on Twitter @EastRecruiting.      
MORE FROM YARDBARKER
All Sports News

Delivered to your inbox

You'll also receive Yardbarker's daily Top 10, featuring the best sports stories from around the web. Customize your newsletter to get articles on your favorite sports and teams. And the best part? It's free!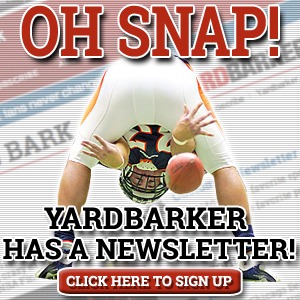 Latest Rumors
Best of Yardbarker

Today's Best Stuff

For Bloggers

Join the Yardbarker Network for more promotion, traffic, and money.

Company Info

Help

What is Yardbarker?

Yardbarker is the largest network of sports blogs and pro athlete blogs on the web. This site is the hub of the Yardbarker Network, where our editors and algorithms curate the best sports content from our network and beyond.