Ok, I got this idea from ESPN writers Tim Boughton, David Walton, and Paul Grant.  You can read their entries here.  Here are the "rules."  You are commissioner instead of Gary Bettman for one day.  Every rule you make would theoretically stand within reason.  EVERYTHING regarding the game is fair play.
The comment section is for readers to give suggestions of their own ideas.  I encourage all of the Goon World writers who are NHL fans to compose their own version.
Lastly:  All suggestions in this blog are my own.  They are not the opinions of anyone associated with the NHL, ESPN, or any outside entity.
Here we go!
First, contraction and relocation of teams.  I would relocate two teams:  Phoenix and New York Islanders.  It's hard to name a team like the Islanders for relocation after their storied history but their glory days are well in the past and they are now in a market that cannot do them justice.  Phoenix is just common sense.  The places I'd consider?  Houston, Texas, Las Vegas, NV, Hamilton, ON, and Quebec City, Que.  Houston is an intriguing, but risky option.  It may not be any better than Phoenix.  However, like Las Vegas, it does keep with the philosophy of trying to bring the NHL product to a non-conventional market.  Las Vegas has its own issues, but I can't see it being any worse than Columbus, Atlanta, and Phoenix.  ESPN talks about places like Halifax, NS and Seattle, WA.  Halifax probably won't work, but if you were to take a risk on a Canadian market, it might be the city to go to.  As for Seattle?  No.  Lived there for two years and NO ONE cared about hockey.  NO ONE.  This has Florida Panthers written ALL OVER IT. 
Anyways, contraction is next.  Florida and Columbus, you'd been great.  Gave it the old try, but.  See ya later.  Hold no regrets because there was nothing you could have done.  Hold the dispersal draft in September.  Earlier in he month the better.
Second, redesignation of the job currently held by Brenden Shanahan.  Brenden Shanahan's position currently is under the direction of one of the possibly worst discipline bosses in NHL history in Colin Campbell.  Unless I can fire Campbell, I would remove Shanahan's position from Campbell's department and make Shanahan report directly to the Commissioner and no one else.  I believe that Shanahan was hamstrung by idiocy above him and in many ways was forced to make some of the decisions he did or was completely removed from the equation altogether.  Reemphasize that NO ONE is exempt.  Not some noname 1 game wonder.  Not Sidney "Hockey Jesus" Crosby.  No one.  Then sit back and watch what happens.  If things do not improve next season, then Shanahan is removed and someone else takes over.
Third, ok, I said assuming I cannot fire Campbell...  well I'm contradicting myself because I'm firing Gary Bettman.  The guy is a snake.  Yes, you can argue that in many cases the NHL has improved under his watch but in other cases, such as overexpansion, TV contracts, and labor negotiations, it's been a train wreck.  His penchant for latching onto one player and/or one team and riding them like a show pony at the 4-H Invitational isn't helping.  We need a commissioner that sees value in ALL teams equally regardless of whether or not blockbuster players like Crosby or Malkin or Ovechkin play for them.  Bettman sees the rest of the league outside Pittsburgh as an afterthought and all other than Crosby as also rans.  It might have worked for Michael Jordan but it doesn't work here.  I don't know who I'd hire.  The blog writers at ESPN suggested George McPhee and a list of HOFers like Gretzky, Lemieux, Yzerman, etc.  I'm not connected enough to make a suggestion.  All I know is who NOT to make commissioner.  That falls to Gretzky and Lemieux.  Gretzky because he's shown that in administrative capacities, he's a failure.  Lemieux because he is two faced.  He despises cheap shots and foul play in the NHL yet refuses to point out his own team as leading the way in that category.
Fourth, fighting.  I will not ban fighting.  However, I do not like fighting either.  The instigator rule has been a black eye on the sport.  Yes, it's done some good:  Such as making the carrying of an Enforcer type player very costly to a team.  But it also has promoted more cheap shots.  But the problem of fighting goes BEYOND just this in the fact that fights often happen after clean, legit hits that are interpretted as dirty.  Hockey is a fast game, sure, but just because there was a big hit doesn't mean you need to drop the gloves.  So in the end, I'd drop the instigator rule and then start up a committee consisting of former NHL players, current NHL players, and NHL officials, under the directorship of Brendan Shanahan to study this issue and make rule changes accordingly.
Fifth, rule changes in general.  Keep the Hybrid icing.  Lose the Tapezoid.  Listen to innovators and be active trying things out in junior leagues or whatnot.  But when the next big batch of rule changes come out..... STOP.  Let's not change the rules every year or two or five.  And lets not make drastic changes to the game without giving it some serious thought through observation at a lower level of hockey.
Lastly, I'd make revenue sharing as close to 50-50 as feasible.  I cannot in good conscience make it 50-50 but I could see something like 52-48 or 53-47.
Original Story:
http://feedproxy.google.com/~r/blogsp...
MORE FROM YARDBARKER
All Sports News

Delivered to your inbox

You'll also receive Yardbarker's daily Top 10, featuring the best sports stories from around the web. Customize your newsletter to get articles on your favorite sports and teams. And the best part? It's free!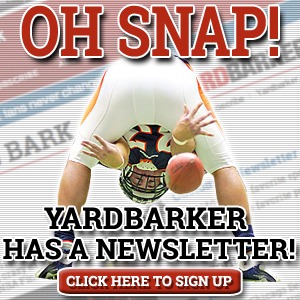 Latest Rumors
Best of Yardbarker

Today's Best Stuff

For Bloggers

Join the Yardbarker Network for more promotion, traffic, and money.

Company Info

Help

What is Yardbarker?

Yardbarker is the largest network of sports blogs and pro athlete blogs on the web. This site is the hub of the Yardbarker Network, where our editors and algorithms curate the best sports content from our network and beyond.