Best of Yardbarker: David Fizdale and the Grizzlies won't go down quietly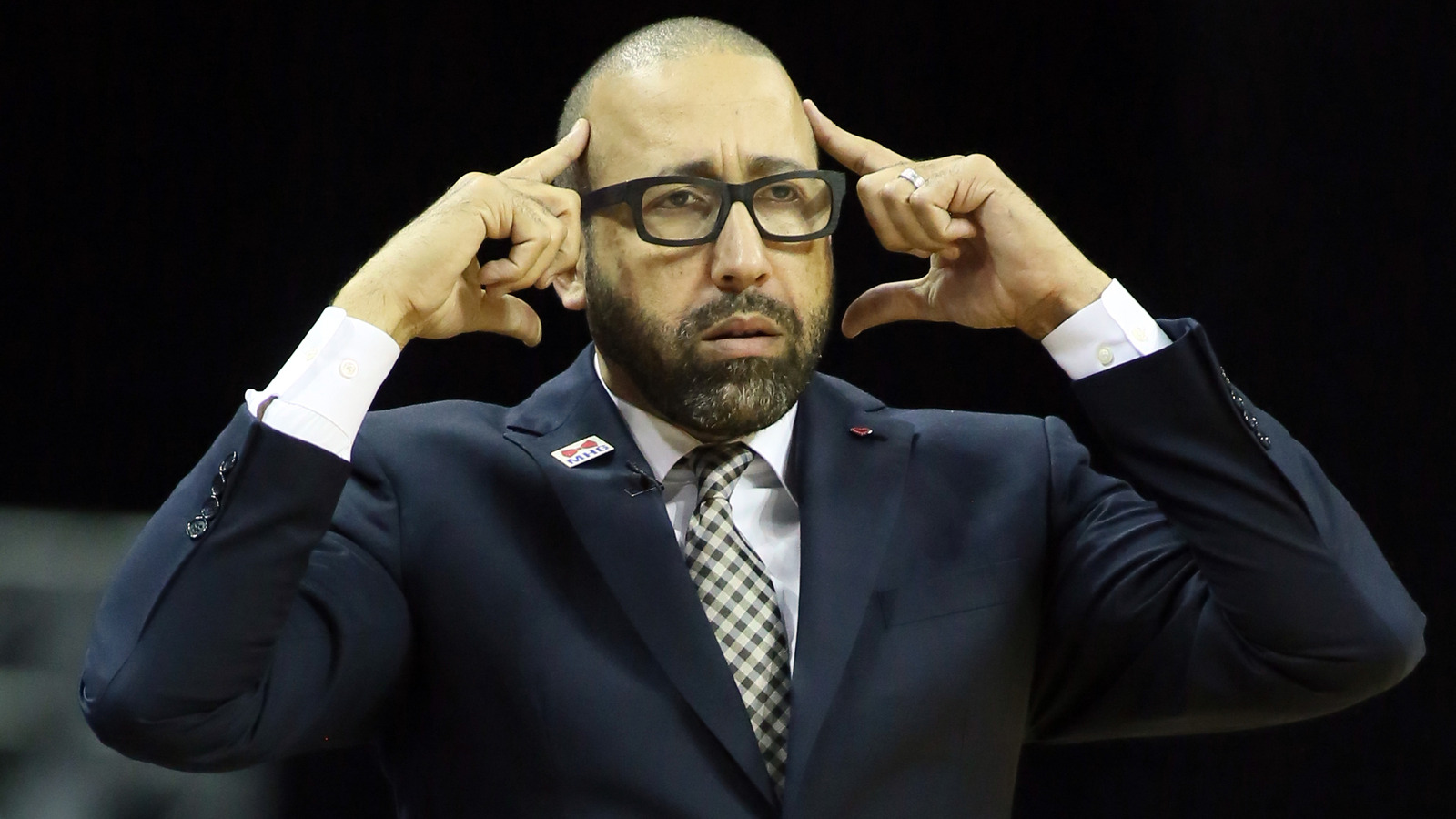 Apr 20, 2017; Memphis, TN, USA; Memphis Grizzlies head coach David Fizdale gestures to his players during the fourth quarter against the San Antonio Spurs in game three of the first round of the 2017 NBA Playoffs at FedExForum. Memphis defeated San Antonio 105-94.
Nelson Chenault/USA TODAY Sports
There's something about coaches ranting that never gets old, and we were treated to one of the better ref rantings in a while this week:
It's safe to say Memphis Grizzlies coach David Fizdale had enough, so we present the NBA Referee Hotline Bling: David Fizdale calls B.S.: "Thank you for your passionate call about the foul disparity in Game 2 of your series against the Spurs. We're impressed, we're confused and we're a little bit scared. After some discussion, we have decided that we're not going to rook you, and we will in fact take that for data."
The Grizzlies may be down, but they're not out, evident by the Game 3 victory to bring the series to 2-1, so Fizdale should do everything he can so the refs stop disrespecting his team.
Speaking of disrespect, it was revealed Pittsburgh Pirates star outfielder Starling Marte was disrespecting the game, getting popped for PEDs this week. This led to Marte's spot in this week's Three Up, Three Down, with home run hitters heating up but Marte getting shut down: "Marte was the absolute last player they needed to be out for half of the season. Instead, the Pirates will have to find a way to make it work without him, and Marte will return in 80 games with that black mark on his record."
Marte joins such infamous names as Manny Ramirez and Alex Rodriguez — other big names who got suspended for PEDs, and those two megastars also were some of the most handsomely paid MLBers ever. That leads us to the 'Baseball has been very, very good to its players' quiz: "There is A-Rod, the patron saint of absurd athlete contracts, who signed not one, but two deals worth over a quarter of a billion dollars apiece."
Name the 30 most expensive contracts in MLB history
With no salary cap, MLB contracts can be as large as the team wants to had out. How many of the 30 most expensive MLB contracts of all-time can you name?
For every A-Rod, there is a Derek Jeter, which means for every Marte, there must be someone playing by the rules and still thriving. That man right now is Chicago Cubs third baseman Kris Bryant. The reigning NL MVP is so hot right now, in fact, that some believe Kris Bryant can become the next Derek Jeter — and more: "In the past five years, the precocious Bryant has earned the National College Baseball Player of the Year, a top three pick in the MLB Draft, the Minor League Player of the Year, two All-Star appearances, National League Rookie of the Year and a Most Valuable Player award in his second year. Oh yeah, he also led the most deprived franchise in the history of sports to a World Series championship. No one has ever accomplished that cocktail of feats in the history of the sport, and Bryant did all of that over a five-year span."
Bryant and his World Series-winning Chicago Cubs teammates were the last championship team to visit President Barack Obama, and just this week, the New England Patriots became the first championship team to visit President Donald Trump. Those two teams are among the many White House championship visits over the years:
The Patriots were busy this week, but they won't be too busy making draft picks early on in the 2017 NFL Draft — well, at least not unless they make a trade or two. That's because the Pats traded their first- and second-round picks this year.
Conversely, the Cleveland Browns have two first-round picks, including the first overall selection. With that type of preferential draft placement, we leave you with the 'Even the Browns can't mess this one up' quiz: "It's awful luck for a team so desperate for an answer at QB to have the #1 pick in a draft where no signal-caller is worthy of being the top choice. Luckily for the Browns, sitting atop just about everyone's draft board is stud defensive end Myles Garrett."
Name every Cleveland Browns first round pick since 1999
The Cleveland Browns made their not-so-triumphant return to the NFL in 1999. How many of the team's 21 first round picks since then can you name in seven minutes?
MORE FROM YARDBARKER
All Sports News

Delivered to your inbox

You'll also receive Yardbarker's daily Top 10, featuring the best sports stories from around the web. Customize your newsletter to get articles on your favorite sports and teams. And the best part? It's free!