Found December 22, 2012 on Sportz Assassin:
Like we all figured, the Mountain West Conference is trying to lure Boise State back.  Boise, remember, joined the MWC last season before jumping to the Big East conference for next season.  Of course, that was when there was a BCS automatic bid process as well as a somewhat attractive Big East.Now?  That is all gone.The new playoff system leaves the Big East out of the "BCS" crowd.  Boise State would have just as good a shot at the postseason if they stayed in the MWC.  Even if that didn't matter, the Big East is a shell of the conference it even was when Boise signed on (San Diego State is also supposed to leave for the Big East as well, but no word if they are interested in coming back).  To me, it makes sense for Boise State and SD State to come back.  The Mountain West will be the same as it was this year, aside from the additions of San Jose State and Utah State.  That bumps the membership to 12 teams and gives them an ability to have a conference championship game (in Vegas, perhaps?).  The conference could be divided like this:EAST:  Air Force, Boise State, Colorado State, New Mexico, Utah State, WyomingWEST:  Fresno State, Hawaii, Nevada, San Diego State, San Jose State, UNLVPretty simple dividing line there and have that MWC title game in Las Vegas.  Maybe the league would be interested in getting to 14 teams if they can find a way to woo BYU back into the fold (New Mexico State or Texas State could be out there as the 14th team).  BYU and New Mexico State/Texas State go to the East and Boise State moves to the West division.  Aside from that, the Mountain West should no only be able to stay the 2nd best conference in the west (duh) but to become that strong 6th conference behind the SEC, Big Ten, Big 12, Pac 12 and ACC.  I mean, Boise State is the biggest BCS buster we have had, Hawaii has been to a BCS bowl and the other schools have decent programs from time to time.  You have teams in Vegas, SoCal, the Bay Area and along the Rockies.  Getting BYU would be huge.  The MWC also has rival markets with the Pac-12 with Utah, Colorado, Southern and Northern California.Of course all this is with the assumption that Boise State would come back to the MWC.  That isn't a done deal.  While the Big East isn't at all as sexy as it once was ... and it wasn't that sexy ... they still have the same positioning for a BCS bowl berth.  Bouncing back to the MWC could get messy for Boise State by having to pay to get out of the conference before even playing a game (ask TCU).  But unlike TCU, Boise won't be leaving for a big TV payday that can cover for the fee.  The MWC has one of the worst TV contracts out there and coming back to the conference may not be worth it for Boise.  This would also, basically, show Boise State as nomads as they've not been able to commit to anyone it seems.  They joined the WAC in 2001, left for the Mountain West in 2011 and then announced they were heading for the Big East in 2013.  Quitting on that deal would look kinda bad.They could stay in the Big East and wait out for maybe the Pac-12 to expand again or maybe a new conference (two have been rumored) that could form.  It isn't that far out of the realm of possibilities.  Even then, the MWC would be alright but not as good as they could be with that star program in Boise State. 
Original Story:
http://sportzassassin2.blogspot.com/2...
THE BACKYARD
BEST OF MAXIM
RELATED ARTICLES
Boise State won yet another bowl game Saturday afternoon, downing Washington out in the desert at the MAACO Bowl Las Vegas. As tends to happen in the era of conference realignment, the action on the field had to share headlines with the action in the boardroom. ESPN.com's Brett McMurphy, the realignment reporter of record, broke the news Saturday afternoon that Boise is playing...
With Boise State and Washington returning most of its starting core for 2013, the Las Vegas Bowl is a chance for both teams to establish momentum...
Remember when Boise St was everybody's favorite non-BCS team? The little team that could. They beat Oklahoma in the Fiesta Bowl and everybody cheered. They'd beat the Oregons, the Virginia Techs, and the Georgias of the world, and they earned our respect. Their coach Chris Peterson stayed at Boise St., and we liked that too. Peterson stayed with Broncos rather take the money...
The next time your boss asks you to do something, reach for the horse head you strategically placed in your back pocket and do the following. He won't know what hit him and you will somehow get a raise out of it. I promise. Yes, that's straight from the Las Vegas Bowl, and yes, that's [...]
This was inevitable ever since the Catholic 7 broke off from the rest of the Big East and the league began it's death spasms. Today it became official from Pete Thamel of Sports Illustrated – Boise State's departure from the Big East is nigh. Before they split ties, however, the Broncos must decide on what to do – wait for invite from the Big XII or Pac-12, rejoin the...
Even as he lined up to be photographed for a standard headshot after Friday's Cal State Game practice, a certain Boise State commit was eager to flash his Bronco enthusiasm.
Seriously?  This is what it has come down to?  I really can't believe that ESPN couldn't find something else to talk about other than Joe Southwick's statistics with and without a mustache.  The "Worldwide Leader In Sports" is really struggling lately.Photo via: imgur
Once again, Boise State is in this gambling city for a bowl game to end yet another successful season. Unlike previous years, though, no one is talking about where the Broncos should really be. There is no BCS controversy for the No. 20 Broncos coming into the Las Vegas Bowl to play Washington. No talk about Boise State being in the chase for a national title, either. But if this...
Redshirt senior Michael Frisina erases Boise State's recent kicking woes with a 27-yard game-winning field goal to down Washington in MAACO Bowl Las Vegas.
(Las Vegas) (AP) - Little Michael Frisina came up big for Boise State, kicking a 27-yard field goal with 1:16 left to give the No. 20 Broncos a 28-26 victory over Washington in the Las Vegas Bowl on Saturday.
Like the Apple Cup, the Maaco Bowl seemed to be a game dictated by missed opportunities. The Huskies made several mistakes and against a good team like Boise State, that just can't happen if you expect to win. Here is a look at what went right and what went wrong in Washington's 28-26 loss to the Broncos...
LAS VEGAS - Dawgman.com's Kim Grinolds put together a photo gallery of Boise State's 28-26 win over Washington in the 21st MAACO Bowl Las Vegas.
All Sports News

Delivered to your inbox

You'll also receive Yardbarker's daily Top 10, featuring the best sports stories from around the web. Customize your newsletter to get articles on your favorite sports and teams. And the best part? It's free!
THE HOT 10: Who's Trending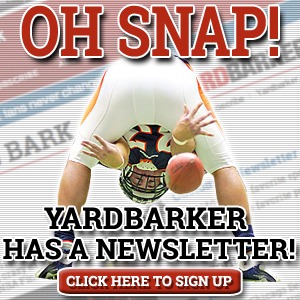 Latest Rumors
The Backyard

Today's Best Stuff

For Bloggers

Join the Yardbarker Network for more promotion, traffic, and money.

Company Info

Help

What is Yardbarker?

Yardbarker is the largest network of sports blogs and pro athlete blogs on the web. This site is the hub of the Yardbarker Network, where our editors and algorithms curate the best sports content from our network and beyond.