Found July 14, 2012 on Start 'N' Park Blog:
Carl Edwards, driver of the No. 99 Fastenal Ford Fusion, sits 11th in the NASCAR Sprint Cup Series standings going into this weekend's race at New Hampshire Motor Speedway.  He spoke about his position in the standings and other issues during his Q&A session with the media.
 THOUGHTS ON THIS WEEKEND. "We had a really good test up here with the Goodyear folks.  I think it goes without saying that we need to have a good, solid run here.  We had a good run last week.  We dodged a lot of trouble and we got a good finish and if we can continue that here, and possibly get a win, that would be huge.  This track is big for us because it's the home of the Red Sox up here and our partnership with the Fenway Sports Group, that would be a huge honor to be able to win here for them.  It's also really huge because Lenox is the sponsor of the race and they do a lot with us on our 99 car and they work really closely with Fastenal to deliver a lot of great products to people all over the country, so this would be a great place to have a good run for us for a number of reasons."
ARE YOU AT THE POINT WHERE YOU WOULD MAKE A MOVE LIKE YOU DID AT KANSAS TO TRY TO WIN A RACE ON THE LAST LAP (WHERE HE INTENTIONALLY HIT THE WALL)?  "Probably. I have to be careful with it, though.  Whenever you go lunging out there and do things that are really risky, there's a reason people don't do a lot of that stuff because there's big potential for a downside.  I don't know.  I think if we were close to a win here this weekend it would be very, very hard not to really just go for it.  We need a win bad, but, at the same time, we still have enough races that if we just run solidly and run like we know we can, I think we'll march into the top 10 on our own merit just with points, so I'm not quite to that point yet, but ask me again at Richmond.  We'll see what happens."
DOES WHAT TONY DID LAST YEAR GIVE YOU HOPE THAT IT CAN BE DONE?  "I think so.  I think that whole 14 team and what they did last year showed all of us that it's not over until it's over.  If you can make it into the Chase, truly, just by making it in, you have as good a shot as anyone for the championship.  None of this stuff right now matters, other than it puts you in the Chase or it doesn't.  I think that's a really good point you bring up.  I think all of us in the garage look at Tony and what that 14 team did last year and we all feel like we could do the same thing, we just need that opportunity.  That's where our team is right now.  It's not where we expected to be, but it's where we're at and hopefully we can do as well as those guys did."
YOUR REACTION TO THE ALLMENDINGER TEST AND HOW DO YOU FEEL ABOUT THE TESTING POLICY?  HAVE YOU EVER HAD AN 'A' SAMPLE THAT NEEDED TO BE CLEARED UP?  "No, I've never had any positive tests or anything like that.  I've thought pretty hard about that.  I think we're all kind of in a position where, let's be honest, it's an imperfect world.  People are imperfect.  Tests are imperfect.  The people who make different products sometimes use factories – one of the first things my trainer told me when he started working with me is he said, 'Be careful.  Anything you ingest is made somewhere and you don't know what that factory was making the day before it made the product you're using.'  Even if it's just like a weight protein powder or something like that, you have to watch what you ingest.  My point is that I think until the drivers, this is just my theory, I think the drivers need to get together and we need to have our own group that is paid by us, that works for us, to be here in tandem with the NASCAR drug testers and have them test us at the same time so that we have not just an A and B sample, but an A and B testing facility, and we can all agree on that facility, it's no big deal.  I don't think it would be a contentious thing, I think that would remove almost all doubt in any situation of a positive test.  If a driver had someone that they could go to and say, 'Hey look, this is my representative.  They tested at the same time on the same day and we have this result.'  If the results are the same, obviously I think we'd all agree that it was a positive, and if they're different, I think it would give a different perspective.  But I think until we do that, no matter what is found to be positive, no matter what the test results are, there is always gonna be that little question of, 'Maybe there was a mistake.'"
HAVE YOU HAD ANY DISCUSSION ABOUT THAT?  "I don't know.  I think that was brought up by somebody early on in this testing stuff with the testing policy, but I don't know that there's been anymore serious discussion, and that's just something I thought of a little bit this week because, really, at the end of the day what does a guy that doesn't drink, use any drugs, have any chance of being in violation, what does that guy really have to gain by subjecting himself to these tests?  He has the potential, that is real because it's an imperfect world, of having some sort of false positive or having something happen.  I think that's really scary for a lot of the guys in this sport when you go in there and subject yourself to that."
BEING 11TH YOU COULD GET IN THE TOP 10 IN POINTS AND MAKE THE CHASE OR WIN A RACE AND MAKE IT.  DOES THAT TEMPER YOUR MINDSET?  "If we were 15th or 16th or 18th in points, it would be 100 percent just what Mike was saying, we'd be going all-out, no tires on a pit stop, blocking, bouncing the thing off walls – doing everything we could to win races – but, like you said, we're in a position where we could earn our way in on points with just good, solid runs.  We'd like to do it both ways, we'd like to just go out here and dominate a race or two and march into the top seven or eight in points and have a couple wins and not have to worry about it.  But until that point, we'll go do the best we can, score all the points we can and take chances if they're right there in front of us.  If I see something I can do that would get us that win, then I'll do it."
HOW IMPORTANT IS QUALIFYING HERE?  "Yes, qualifying here is hugely important.  We saw what some guys did in the last race with pit strategy.  They would take two tires, no tires, they'd stay out there on the track and work themselves to the front but everyone is gonna do that, everyone is gonna be pulling out all the stops, doing every strategy trick they can and I think that having a good pit stall will be important, starting up front and having clean air.  If there's a long green-flag run, you don't want to be mired in the back going a lap down.  All of that stuff comes from a good qualifying effort.  Greg Biffle was second-fastest there and his set-up was just a little different than our, not very much, so we're gonna put his set-up in and just go for it.  We get two laps and I think both laps should be pretty fast, so you almost get two cracks at it here."
DID YOU DO MOSTLY QUALIFYING RUNS IN PRACTICE?  "Yeah, we did all qualifying.  It's never good when people ask, 'Did you do all qualifying runs?'  That means you were slow enough, there's nothing worse than people come over and say, 'Man, you still in race trim?'  No.  That's as fast as we can go (laughing)."
HAVE YOU GONE OVER YOUR REPRESENTATION THAT IF YOU GOT A CALL SAYING YOU HAD A POSITIVE TEST OF WHAT PROCEDURES YOU WOULD FOLLOW?  "No, I don't.  That's a really good question.  I trust that NASCAR is doing the very best they can.  I trust that the Aegis group is doing the best they can, but I do think that what I know about AJ's situation right now, I think that spurs all of us to think about what you're asking.  Do we have a plan in place?  God forbid there was some mistake or something happened.  I don't have a plan in place.  I don't know what I'd do other than throw my hands up and say, 'I swear.'  That really probably doesn't do much for you, so I guess it would be prudent for us to come up with a plan."
YOU RACED WITH HIM AT KENTUCKY AND PRACTICED WITH HIM AT DAYTONA AND DIDN'T KNOW HE WAS PROBABLY EVEN TESTED.  IS THERE ANY FAILSAFE WAY WHERE IF SOMETHING HAPPENS AND IT'S POSITIVE BECAUSE OF THE TIME INVOLVED TO STOP ANYTHING POTENTIALLY FROM HAPPENING DOWN THE ROAD?  "I think for me to answer that it would have to imply that I actually have a concern that there's some risk and I really don't.  It's an imperfect world.  I don't think you'll ever know the people's state of mind, whether it's due to a problem they have personally or if it's drugs or lack of sleep.  You can't ever guard against someone not being at their best, even yourself.  I'll say it this way, I've never got in a race car or been in a race and gone, 'Man, I'm really nervous around this particular person.'  I guess I have a little bit (laughing), and sometimes I know they're nervous about me.  That's not really, I don't think, at the forefront of all of our minds.  I think what NASCAR is doing is very admirable.  They're trying to keep our sport as clean as possible, trying to do it the best way, but, boy, when you look at a sport as complex as ours – when you start dealing with chemistry and the chain of possession – when you walk into the testing area, I did it last week in Daytona, you walk in there and there are all these cups sitting there.  I don't know where they've been, who has been in there, who has messed with them, what's going on.  I don't know where they go after that.  I think if there's one more layer that we could put on it, and, in my opinion, it would be a group that is paid for by the drivers, I think that would be the best thing you could do.  I think you don't stop testing people and it's just like our judicial system, you don't want to convict a guy of something he didn't do.  I think that's about as bad as it could be, so I think it's a tough subject."
WHY HAS THIS TRACK BEEN SO DIFFICULT FOR YOU IN CUP?  "We have had some races here that have been very good.  We've won in the Nationwide Series.  We ran really well in the Truck Series, I can't remember if we won a race or not.  I think we were very close.  The Cup Series we've had a couple runs where we unloaded, and that one time we had that Boston Red Sox car that was painted like a baseball, and it was screaming fast and everything was going great and the thing fell off the jack on pit road and it took us three laps to get it back up in the air.  And then there have been races where we just struggle.  I truly don't know what the issue is.  I don't understand how a track that is so outwardly simple, it's just a simple oval, and we've got good race cars, I feel like I know how to go around an oval, and some of these days we're here and we just struggle.  If you see anything, let me know."
YOU WON'T BE IN MONTREAL FOR THE NATIONWIDE RACE THIS YEAR.  WILL YOU MISS IT?  "I will miss going to Montreal.  That's really fun.  I know a lot of you guys have been up there to Montreal and it's a really neat city.  The race track is a lot of fun.  That race with Marcos Ambrose, to me, when the track was wet and it was drying up and we got him in the last corner, that was one of the greatest races I've been a part of and one of the biggest feelings and greatest victories I've had.  I've enjoyed that and I've enjoyed the international flavor of that race.  It's so cool to meet the fans.  They're singing songs and going crazy and it seems like they have a really good time up there, so I don't think I'll never race there again.  I think there will be a time when I go back up there and run that race.  I don't know when, but that would definitely be on my list of the races I want to do again."
Original Story:
http://startnparkblog.com/?p=8631&utm...
THE BACKYARD
BEST OF MAXIM
RELATED ARTICLES
Carl Edwards advocated Friday for an independent drug testing "group" for competitors that would work in conjunction with NASCAR to assure the drivers' interests are covered. "This is just my theory, I think the drivers need to get together and we need to have our own group that is paid by us, that works for us, to be here in tandem with the NASCAR drug testers...
Carl Edwards wants drivers to pay for a drug testing system to help avoid mistakes that he said could occur under the system operated by NASCAR that led to the suspension of AJ Allmendinger. Last year's Sprint Cup runner-up said Friday that people and tests are imperfect and that his proposal would add another layer of testing to assure that drivers are not punished unfairly...
It was not a great day for the Ford Racing teams Sunday at the New Hampshire Motor Speedway. Running the Lenox Industrial Tools 301, Greg Biffle was the highest finishing Ford driver in the 9th place. He was followed by teammate Matt Kenseth in 13th, and the other Roush Fenway Racing driver, Carl Edwards in 18th place. Below is those driver's thoughts on their afternoons. GREG...
  On the heels of Tony Stewart's Daytona International Speedway win on "The Road to Richmond," the 10-week stretch continues at New Hampshire Motor Speedway this weekend. The next eight races will prove pivotal in deciding the field for the 2012 Chase for the NASCAR Sprint Cup, which will be finalized on Saturday, September 8, at Richmond International Raceway's Federated...
Red Sox News

Delivered to your inbox

You'll also receive Yardbarker's daily Top 10, featuring the best sports stories from around the web. Customize your newsletter to get articles on your favorite sports and teams. And the best part? It's free!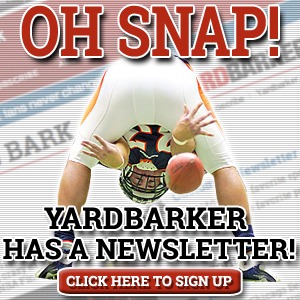 Latest Rumors
The Backyard

Today's Best Stuff

For Bloggers

Join the Yardbarker Network for more promotion, traffic, and money.

Company Info

Help

What is Yardbarker?

Yardbarker is the largest network of sports blogs and pro athlete blogs on the web. This site is the hub of the Yardbarker Network, where our editors and algorithms curate the best sports content from our network and beyond.