FORT WORTH, TX - NOVEMBER 06: Clint Bowyer, driver of the #33 Cheerios/Hamburger Helper Chevrolet, stands in the garage during practice for the NASCAR Sprint Cup Series Dickies 500 at Texas Motor Speedway on November 6, 2009 in Fort Worth, Texas. (Photo by Darrell Ingham/Getty Images)
CORNELIUS, N.C. – The No. 15 5-hour ENERGY team will be featured in the ABC television special Catching Speed presented by John Deere that airs at 2 p.m. ET Sunday. The show features the Michael Waltrip Racing team as it prepares for The Brickyard 400 at Indianapolis Motor Speedway—one of NASCAR's most prestigious races. "The opportunity for the Catching Speed program came along and it was just too good to pass up for our team and our sponsors," said Ty Norris, MWR executive vice president business development. "The No. 15 team is all-new this year—a new driver, crew chief, crew, sponsor—and they along with the NAPA team are combining to make this the best year in Michael Waltrip Racing's brief history. "The No. 15 team is a group of great guys that has a ton of characters—they know how to have fun better than most of the teams in the garage, so it should be a very entertaining hour of television." The show features the 5-hour ENERGY team's race preparation and execution from several different perspectives including the crew chief, driver, crew and marketing team. "Indianapolis is a stressful weekend for a team," said Bowyer. "I think that Catching Speed showed just how stressful it can be and how difficult some weekends are when you don't unload with the speed you like to see. It was a real struggle that weekend. From my perspective it would have been great to have the crew follow us in Sonoma so the show would have ended with us celebrating in victory lane, but a weekend like Indy will probably make for better TV—lots more to overcome." Catching Speed even ventured away from the racetrack to follow the No. 15 team as it visited the high school of crew mechanic and Indiana native Travis Stock as the team went to play basketball after the garage closed. "This was really a fun opportunity for the race fans that watch on television to get a look at some of us guys that work on the car and travel with the team each week," said Stock. "I think they captured us in our element. We clown around from time to time and take pride in having fun while we do what we do, but it also shows how stressful it can be when things aren't going just right. Indy was not one of our best weekends on the track, but we all came together and worked through it and came out with a decent finish." An encore presentation of Catching Speed will air Sunday at 2:30 p.m. on ESPN. MWR 2013 ANNOUNCEMENT: Michael Waltrip Racing, driver Martin Truex Jr. and NASCAR President Mike Helton will participate in an announcement regarding the 2013 season in the Atlanta Motor Speedway media center on Friday at 1 p.m. 2013 car unveiling and photo opportunities will follow. POINT STANDING: Bowyer is sixth in the point standing with a 64 point lead over 11th with two races remaining before the Chase for the Sprint Cup. Bowyer trails teammate Martin Truex Jr. by three points for fifth. Prior to 2012, the best season any driver in the history of Michael Waltrip Racing has finished in a season is 16th in the final point standings (David Reutimann, 2009). CHASE CLINCH SCENARIO: Bowyer and the No. 15 5-hour ENERGY team will clinch a spot in the NASCAR Chase for the Sprint Cup on Sunday if: 1) The No. 15 team finishes 11th or better with no laps led 2) finish 12th or better with one lap led or 3) finish 13th or better with the most laps led. CHASSIS NOTES: Primary chassis No. 738 is new and has never been raced. Chassis No. 716 is the backup. No. 716 raced earlier this season in Las Vegas, Kansas, Charlotte, Kentucky and Indianapolis. Chassis No. 716's finished sixth at Las Vegas. BOWYER AT ATLANTA: Bowyer will make his 12th career NSCS start at Atlanta Motor Speedway on Sunday night. In 11 previous starts, he has five top-10 finishes. He finished a career-best sixth four times— spring and fall 2007, spring 2008 and spring 2009. Bowyer has led 66 laps at Atlanta including 52 in the spring 2008 race and eight laps last fall. Bowyer's lone DNF at Atlanta came last fall when he started second and led eight laps, but was involved in a crash and finished 36th. On average he starts 15th and finishes 17th. 2012 BOWYER vs. CAREER BOWYER: Bowyer has scored one win (Sonoma), five top-five and 14 top-10 finishes and ranks sixth through the first 24 races of 2012. In his six previous seasons, Bowyer best ranking through 24 races was ninth in 2007, most top-five finishes was four in 2008 and 2009, and most top-10s was 12 in 2007 and 2010. See side bar for additional comparison. MORE ON 2012: Bowyer has led 97 laps – three at Las Vegas, two at Martinsville, one at Michigan, 71 at Sonoma, one at New Hampshire and 19 at Michigan. At Sonoma, Bowyer scored his sixth career Cup Series win and his first on a road course. He has an average finish of 11.3 and start of 15.0. Bowyer's best average finish for a season came in 2007 when he averaged a finish of 13.8 and finished third in the final point standings. MWR IN 2012: MWR's five Cup Series drivers have scored a combined record of one win (Bowyer at Sonoma), 15 top-five and 36 top-10 finishes through the 24 races of the season. Four of the five drivers have recorded two or more top-five finishes – Truex Jr. and Bowyer each have five, Brian Vickers has three and Mark Martin has two. All five drivers, including Michael Waltrip, have recorded a top-10. LEADING THE WAY: MWR's Toyotas have led 753 laps in the 24 Sprint Cup Series races of 2012. Martin Truex Jr. leads the MWR charge with 376 laps, followed by Martin with 133, Vickers with 126, Bowyer with 97 and Waltrip with 21.
Original Story:
http://startnparkblog.com/?p=10629&ut...
MORE FROM YARDBARKER
All Sports News

Delivered to your inbox

You'll also receive Yardbarker's daily Top 10, featuring the best sports stories from around the web. Customize your newsletter to get articles on your favorite sports and teams. And the best part? It's free!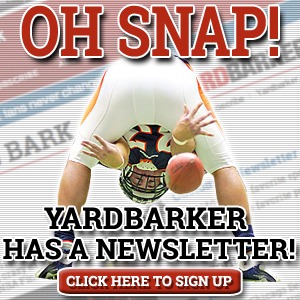 Latest Rumors
Best of Yardbarker

Today's Best Stuff

For Bloggers

Join the Yardbarker Network for more promotion, traffic, and money.

Company Info

Help

What is Yardbarker?

Yardbarker is the largest network of sports blogs and pro athlete blogs on the web. This site is the hub of the Yardbarker Network, where our editors and algorithms curate the best sports content from our network and beyond.