Found June 20, 2013 on The Kevin Burke Project:
Chris Paul is a very powerful man in Los Angeles. He has only been with the Clippers for a short while, but in that time, he has been rumored as being the one guy who was indirectly responsible for the […]
Original Story:
http://thekevinburkeproject.com/2013/...
THE BACKYARD
BEST OF MAXIM
RELATED ARTICLES
GAME BACK ON
After talks fell apart on a deal that would have brought Doc Rivers and Kevin Garnett to the Clips, discussion has reportedly reopened with a nudge from Chris Paul.
LOS ANGELES Its only an opinion, but its Kobe Bryants, so were listening. In a radio interview on ESPNLA 710 Wednesday afternoon, Bryant spoke at length about the free agent sweepstakes that are raging in Los Angeles this summer. Asked about his teammate, Dwight Howard, and the Clippers Chris Paul, Bryant didnt mince words: "I think at the end of the day, everybody stays,...
So, the Clippers have narrowed their sights down to just Doc Rivers, but they're not offering the Celtics anything to free the coach from his contract. Sound fishy? Not if the Clippers aren't really trying to get Rivers after all. Baxter Holmes of The Boston Globe reports that the activity surrounding a deal for Rivers is mostly a ruse meant to appease point guard Chris Paul...
No one point guard should have this much power *Kanye Voice*. FYI: Chris Paul got involved in this Clips-Celts debacle, that's why they are talking again. Clips cannot risk CP being unhappy on July 1st. — Bill Simmons (@BillSimmons) June 19, 2013 Remember never believe a deal is deal or alive until it is announced officially, until then it is all speculation.
Surprise, talks are back on between the Clippers and the Celtics. The catalyst for those reignited conversations? Chris Paul's desire to get it done allegedly. It's no secret the Clippers are doing whatever they can to keep CP3 happy and ready to resign with the franchise once free agency kicks off July 1st. The Clippers walked away from the negotiating table, balking at Boston's...
After about a 24-hour hiatus, in which the Boston Celtics and Los Angeles Clippers broke off talks about a blockbuster deal, star point guard Chris Paul, who holds a lot of clout in the Clippers organization, basically told management to get a deal done with the Celtics. So with a little brainstorming, restructuring, and compromise, the Celtics and Clippers went back to the drawing...
Clippers management was thinking that two first-round picks may be a bit too much to give up for a Hall of Fame-level coach. Clippers point guard Chris Paul was thinking it wasn't much at all. What both sides can agree on, though, is that the Clippers — draft picks or not — are better off if Paul stays around, and that means making the deal for Celtics coach Doc Rivers happen...
"Make. Up. Your. Minds."I mean, you HAD to see this coming, right?According to several sources, including Yahoo! Sports' Adrian Wojnarowski, talks have revived between the Celtics and Clippers which is an enormous surprise to absolutely no one.Here is perhaps the most relevant part of the deal: The Clippers reached out to the Celtics this time. This is significant, and it...
Scott Souza reported he was halfway to Waltham and got the above message. Yes, folks, it means that after announcing the press conference at 9:30 this morning and getting both CSNNE and WEEI scrambling to air it, they are now cancelling it, approximately an hour later. Could this whole thing get any worse? Please don't answer that because I have a feeling that it's about...
Back in the day the most dysfunctional NBA franchise that all other dysfunctional franchises measured themselves against was the Los Angeles Clippers. In recent years somehow they became a desirable location. This is all because they play in Los Angeles, the 2nd largest market in America and a warm weather climate, which NBA players more than any other professional athletes value...
Did you really think that trade talks between the Boston Celtics and Los Angeles Clippers were dead? As far as I'm concerned, discussions between these two teams will stay alive until the Clippers hire someone not named Doc Rivers to coach their team next season. However, I don't think these two teams would have come running back to each other so quickly had it not been for...
    As seen in previous reports here on WOTG , the Clippers and Celtics have been engaged in lengthy trade discussions involving Coach Doc Rivers and F Kevin Garnett.* On Tuesday, those talks died. Well, after some alleged nudging from soon-to-be-FA Chris Paul, those talks are back and alive, according to YahooSports.com. The Clippers [...]
Clippers News

Delivered to your inbox

You'll also receive Yardbarker's daily Top 10, featuring the best sports stories from around the web. Customize your newsletter to get articles on your favorite sports and teams. And the best part? It's free!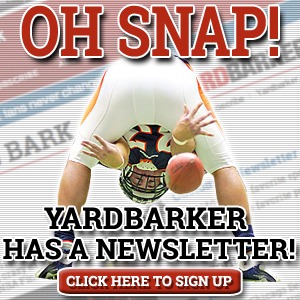 Latest Rumors
Best of Yardbarker

Today's Best Stuff

For Bloggers

Join the Yardbarker Network for more promotion, traffic, and money.

Company Info

Help

What is Yardbarker?

Yardbarker is the largest network of sports blogs and pro athlete blogs on the web. This site is the hub of the Yardbarker Network, where our editors and algorithms curate the best sports content from our network and beyond.