Eat, Drink, Watch for Jan. 20-22, 2017: Dips, rye, football and Death Race 2050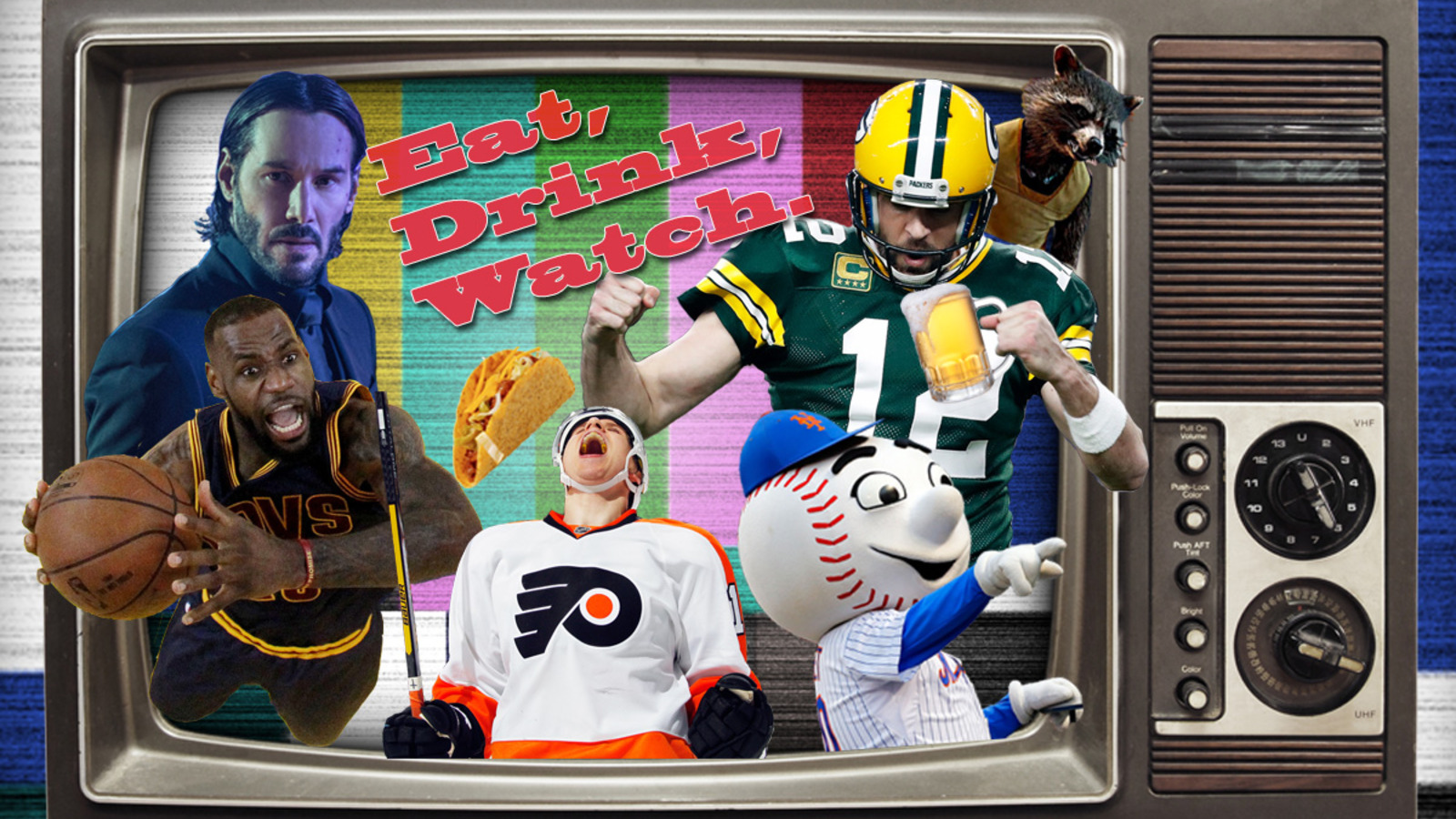 It's been a long week. You're tired. You're hungry. You're thirsty. You just want to find something to watch and unwind only to find not only do you have too many games to choose from on any given night to watch, there is an entire catalog of shows and movies you can barely keep up on.

When did our weekends turn into so much work?

So let's make it simple. Here is what you want to eat, this is what you want to drink and this is what you want to watch over the next 48 hours or so of "freedom" you have in your life. Maybe. We all know we're looking at work email at some point. And the car needs an oil change. And someone needs to take the kids to basketball practice. Wait, is that a leak in the garage? Okay, enough. Let's hurry up and get to the fun stuff for this weekend of January 20, 2017.
Getty Images
It's conference championship weekend in the NFL if you haven't heard plus it's supposed to snow/ice/rain all over the country this weekend, which means we're more than happy to make a nice Hot Buffalo Chicken Dip and stay in front of the TV all day on Sunday. Recipes for that and 24 other layered dips that can feed the entire team. If you're just feeling lazy and want spice and cheese without the work, there is a new type of Jalapeño-Cheddar Cheez Its (how hard is it to resist that aisle of new crackers at Target?) if that's your snack of choice.
Via Taco Bell
Getty Images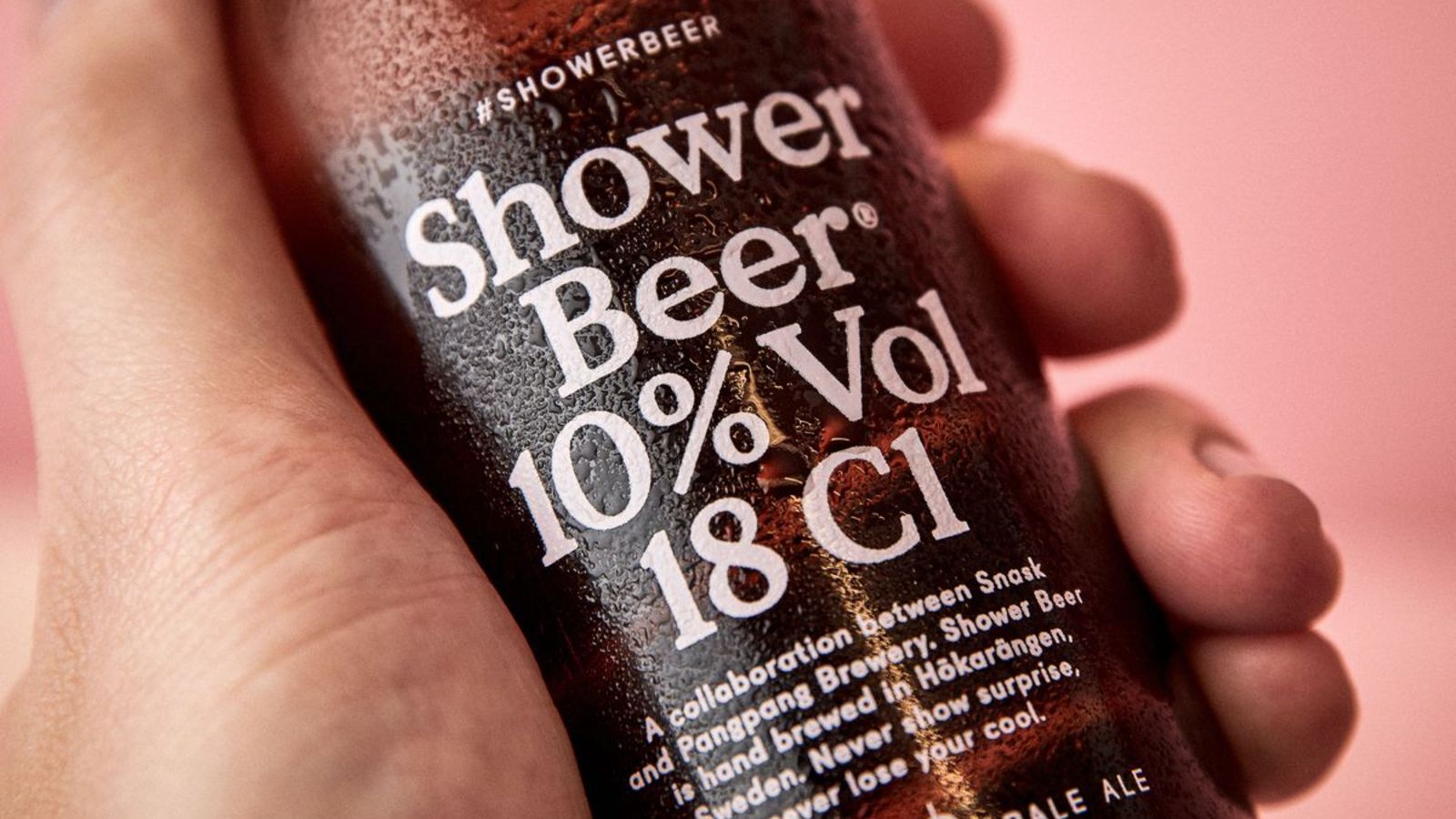 Snask Brewery 
Watch
Sometimes half the battle is sorting out what you want to watch (and what you have time for!) on the weekends. Here are our highlights for the weekend of Jan. 20, 2017.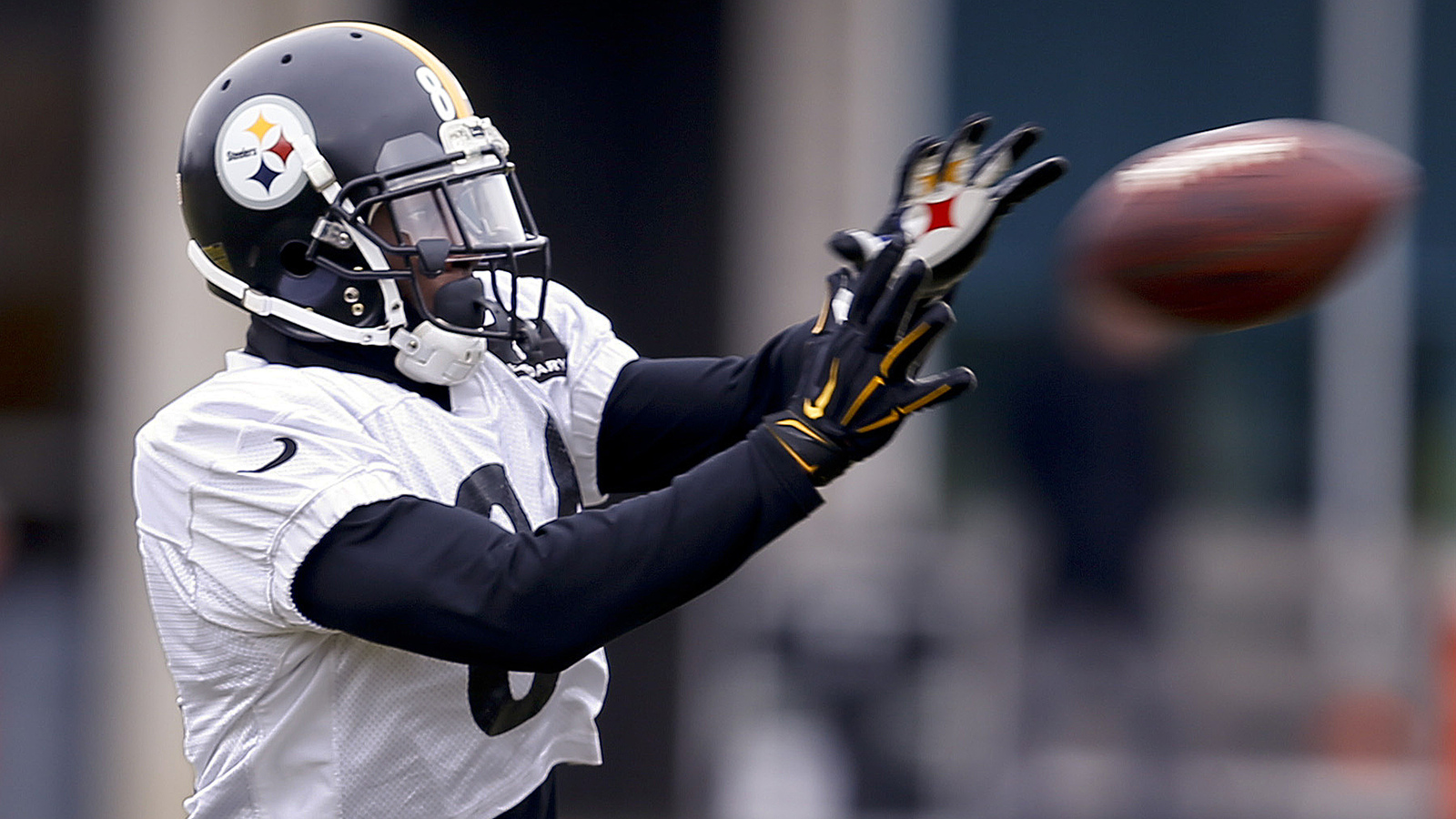 AP Photo/Keith Srakocic
Friday: Rockets-Warriors (8 p.m. ET/5 p.m. PT, ESPN), Australian Open continues starting 9 p.m. ET/ 6 p.m. PT on ESPN2, Bruins-Blackhawks on NESN/CSNC starting at 7 p.m. ET/4 p.m. PT, and if you like people talking, the NASCAR Hall of Fame induction ceremony is on NBCSPN at 8 p.m. ET/5 p.m PT.
Saturday: Australian Open coverage stars 3 a.m ET/midnight PT (ESPN2), Manchester City has a must-win game again the second-place Spurs (12:30 p.m. ET/ 9:30 a.m. PT, NBC), two of the hottest teams in college basketball as #14 Arizona visits #2 UCLA (4 p.m. ET/1 p.m. PT, CBS), Cavs-Spurs (8:30 p.m. ET/5:30 p.m. PT, ABC), Ducks-Wild (9 p.m. ET/6 p.m. PT, FSN, Prime) and if you find yourself needing to clear out the room, the East-West Game kicks off on the NFLN at 3 p.m. ET/noon PT.
Oh, and someone named 'Katie Nolan' is on a show called "Patriots Games" Saturday morning on the NFLN at 10:30 a.m. ET/8:30 a.m. PT. Worth watching just for the shoe-smelling alone.
Sunday: We're obviously invested in Packers-Falcons (3 p.m. ET/noon PT, FOX) and Steelers-Patriots (6:40 p.m. ET/3:40 p.m. PT, CBS) but that doesn't mean everyone else has to be. If the kids have never seen the '70s classic The Bad News Bears, MLB Network has it on as counter-programming to football starting at 6 p.m. ET/3 p.m. PT.
As if Steelers-Pats wasn't bad enough, Pens-Bruins is the highlight of the NHL schedule (3 p.m. ET/noon PT, NHLN), maybe the NBA will have… nope. Not a good Sunday for basketball.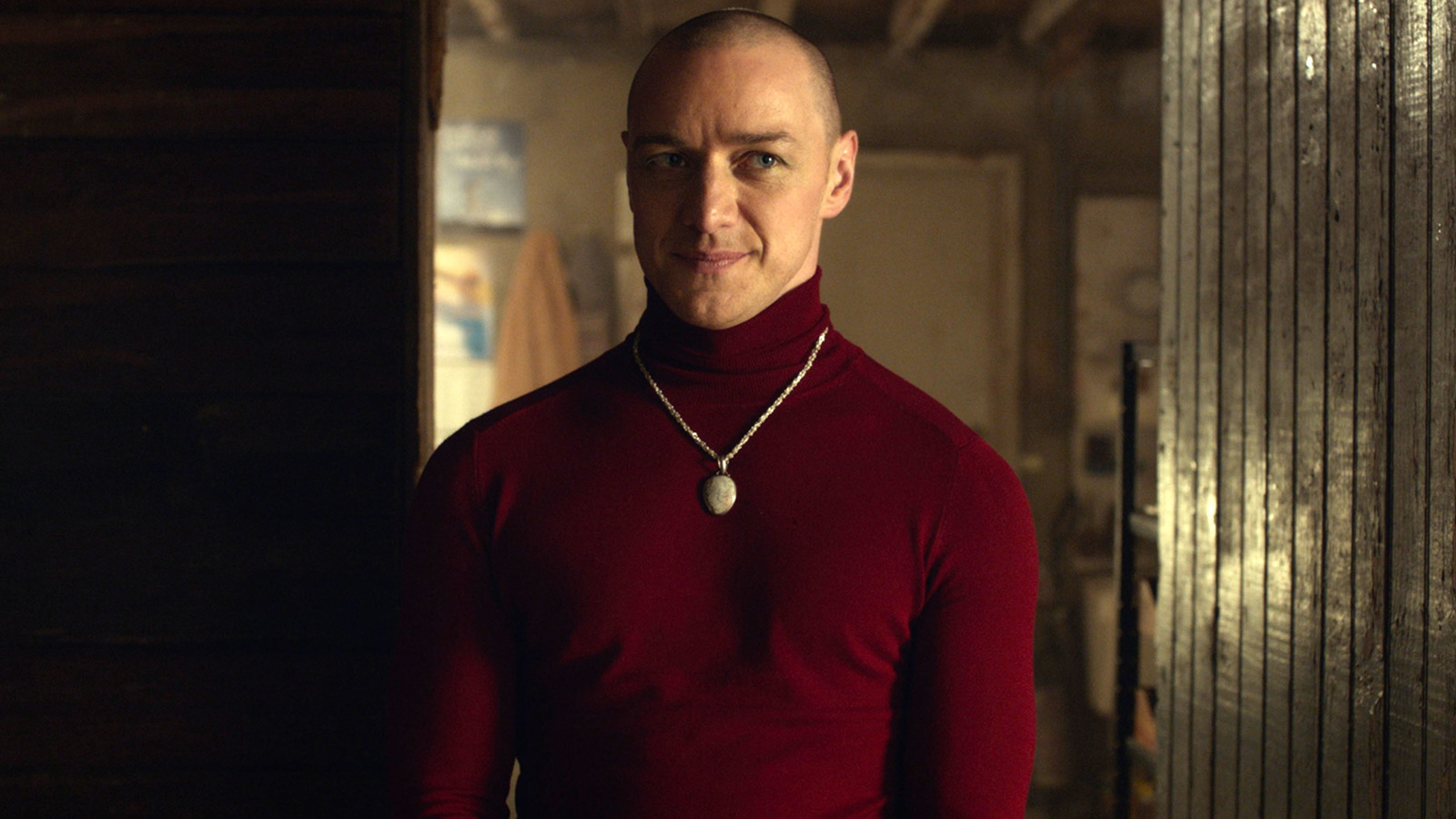 James McAvoy as the star (stars?) in Split. 
Universal Pictures via AP
We finally get to see Vin Diesel return to the screen as former-extreme-sports-show-host-turned-CIA-agent in the xXx series, xXx: Return of Xander Cage. The film hasn't been getting the best reviews from critics, but if you like lots of explosions with Diesel, Ice Cube and Samuel L. Jackson running around, Xander Cage comes out this weekend.
If explosions aren't really your thing right now and you're much more into all-American pluck and fighting to make it to the top, The Founder starring Michael Keaton and Nick Offerman is the story of how two brothers and a salesman with a dream brought the Golden Arches of McDonald's to every corner of America.
But the real surprise of 2017? Is M. Night Shyamalan really back? Split has has been getting rave reviews from viewers since it popped up unannounced at Fantastic Fest in Austin this past fall. We've been burned by Mr. Shyamalan in recent years (looking at you, After Earth), but we like a good comeback in the arts as much as we do sports, so consider this our Friday night date movie pick to take our minds off of Steelers-Patriots on Sunday.
Sure, we could act smart and say we're catching up on The Crown [Netflix],The Man in the High Castle [Amazon], or Bridge of Spies [Hulu], but we're honest with ourselves. We're going to want a late-night, turn the brain off movie this weekend and guess what cult producer just showed up on Netflix this week? That's right, Roger Corman and the sequel to the 1975 classic Death Race 2000 with Death Race 2050.
Jude Law, left, and Silvio Orlando from "The Young Pope."
Gianni Fiorito/HBO via AP
Perhaps you have heard about the new young pope HBO is pushing? It's weird. We still liked it, we think. We're at least giving it another two episodes to decide how we feel about it, or at least until we've finished this case of Diet Cherry Coke Zero we decided to buy after watching the premiere. HBO runs it pretty much every other hour on Sunday nights, but let's go with 9 p.m. since it airs on both coasts at that time for now.
In truth though, what we're really looking forward to catching is Animal Planet's special report, "Puppy Bowl: Where Are They Now?" on Friday, January 20 at 9:00 p.m. ET/PT.
MORE FROM YARDBARKER
All Sports News

Delivered to your inbox

You'll also receive Yardbarker's daily Top 10, featuring the best sports stories from around the web. Customize your newsletter to get articles on your favorite sports and teams. And the best part? It's free!