Eat, Drink, Watch: We're bugging out for the Royal Rumble
It's been a long week. You're tired. You're hungry. You're thirsty. You just want to find something to watch and unwind only to find not only do you have too many games to choose from on any given night to watch, there is an entire catalog of shows and movies you can barely keep up on.

When did our weekends turn into so much work?

So let's make it simple. Here is what you want to eat, this is what you want to drink and this is what you want to watch over the next 48 hours or so of "freedom" you have in your life. Maybe. We all know we're looking at work email at some point. And the car needs an oil change. And someone needs to take the kids to basketball practice. Wait, is that a leak in the garage? Okay, enough. Let's hurry up and get to the fun stuff for this weekend of January 27, 2017.
Eat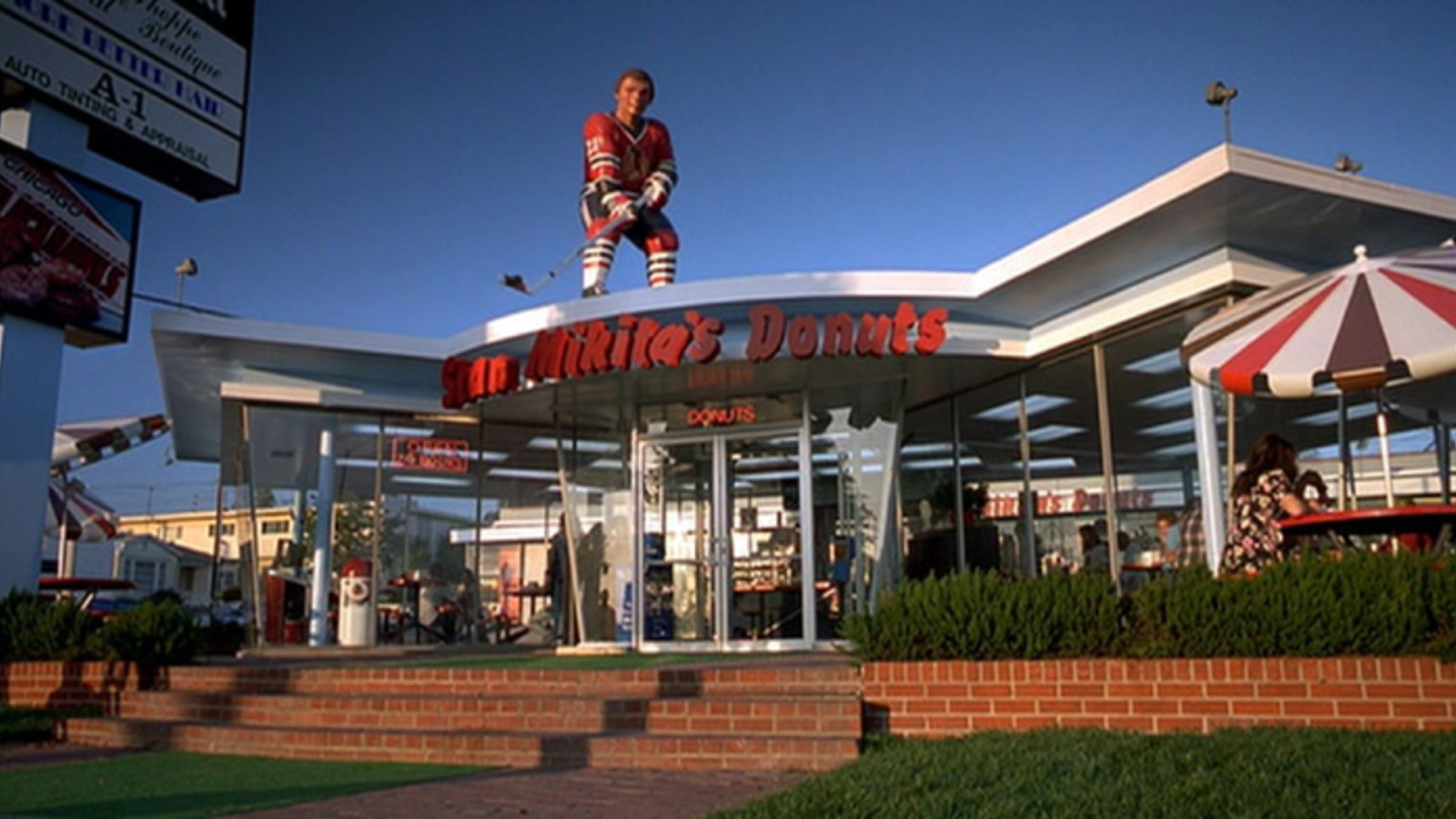 We can stay it's going to be 100% true to the movie; it's LA LA Land, not Disneyland.
NHL.com
If you're in LA, you owe it to yourself and head to the All-Star Game Fan Fair just for the Stan Mikita's Donuts popup shop they're opening downtown in tribute to Hollywood's love of hockey. (Or you can just go to your nearest doughnut shop and get a hot dozen. Comforting carbs are very in this year.)
Party on Wayne, party on Garth.
If you're not in Los Angeles, yesterday Taco Bell rolled out the "naked chulupa" we told you about last week, but even better, one of the biggest food trends according to industry trade magazine CSP (which is about convenience snacks) bugs are one of the biggest trends for 2017. CSP reports PepsiCo CEO Indra Nooyi recently stated:
"I am not eating any cricket chips. But they said if you want a high protein source, there is a series of products being launched with crickets." Nooyi said it's not mainstream, but Pepsi is looking 10 years out and "we are seeing some of the weirdest food and beverage habits showing up."
Makes the naked chulupa seem not half-bad now, eh? Just kidding, start your Super Bowl planning now. Or now. Okay... now. 
Drink
Two Old Timbers will definitely make a noise falling in the woods, so be careful with this drink. 
Sarah Sprague
It's really cold out, and in our efforts to stay warm this winter we can't tell you how many Old Timber cocktails we made over the past two months since we stumbled upon this recipe. We've been completists and followed the directions precisely with rye, cinnamon fernet, triple sec and with a toasted cinnamon stick; and as seen above, we've made it with bourbon and have had equal success. A smoky cinnamon stick is a great addition, so use one if you can, but don't let the absence of one hold you back from making this incredibly smooth and bright winter drink this weekend.
A warm IPA? Why thank you. 
Stone Brewery
On the beer side of things, Stone Brewery has their latest Enjoy By edition out, Enjoy By 02.14.17; a chocolaty coffee IPA (I know – IPA, West Coast brewers are going to West Coast brew) that goes down remarkably easy for 9.4% ABV. Not too strong on either the chocolate or the coffee notes, but both come through just enough you can get past the IPA-ish of it all if you tend to avoid overly hoppy beers.
Watch
Sometimes half the battle is sorting out what you want to watch (and what you have time for!) on the weekends. Here are our highlights for the weekend of Jan. 27, 2017.
Sports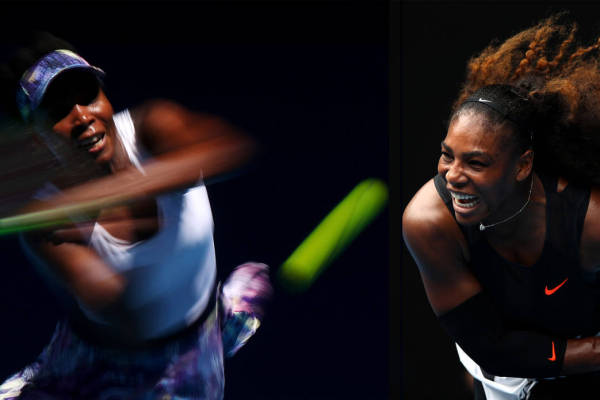 Venus and Serena Williams are one reason to stay up late this weekend. 
Cameron Spencer, Clive Brunskill/Getty Images
NHL All-Star Game weekend, NFL Pro Bowl weekend, pitchers and catchers don't report for another couple of weeks; hope you like basketball because that's what you're watching – unless you have the stamina to watch Venus and Serena battle in the middle of the night.
Friday: Not a strong night for NBA action, so we're going to take this time take in the Rockets-Sixers at 7 p.m. ET/4 p.m. PT (ESPN), probably at some point put on the NFL dodgeball game for the Pro Bowl skills competition just check (our version is better) at 8 p.m. ET/5 p.m. PT (ESPN2), dip in and out of the NHL 100 best players announcement, also at 8 p.m. ET/5 p.m. PT (NHLN). On the women's hoops side, #16 Arizona State takes on #13 UCLA at 11 p.m. ET/8 p.m. PT (Pac-12).
Also if we either to manage to stay up late enough, we're going to watch Venus vs Serena for the Australian Open title at 3 a.m. ET/midnight PT (ESPN), but at the very least we're going to DVR the broadcast as it is the best sporting events of the weekend. It just happens to be on in the middle of the night.
Saturday: Premier League is off this week as FA Cup moves into the fourth round just as some of the biggest clubs have top league matching coming up next week (hello Chelsea-Liverpool on Tuesday, you're a nice afternoon delight), but that said, Southampton vs Arsenal could provide some problems for the Gunners at 12:30 p.m. ET/9:30 a.m. PT (FS1).
The Senior Bowl should provide some sparks (2:30 p.m. ET/11:30 a.m. PT, NFLN) even if Deshaun Watson decided to skip the annual event as there are plenty of other players to watch. The NHL All-Star Game skills competition airs at 7 p.m. ET/4 p.m. PT (NBCSN). Any other year we'd be excited for Duke-Wake Forest, but today's college hoops must-watch is #4 Kentucky vs #2 Kansas at 6 p.m. ET/3 p.m. PT (ESPN). And of course, we can't forget the Clippers travel up to the Bay to take on the Warriors, 8:30 p.m. ET/5:30 p.m. PT (ABC).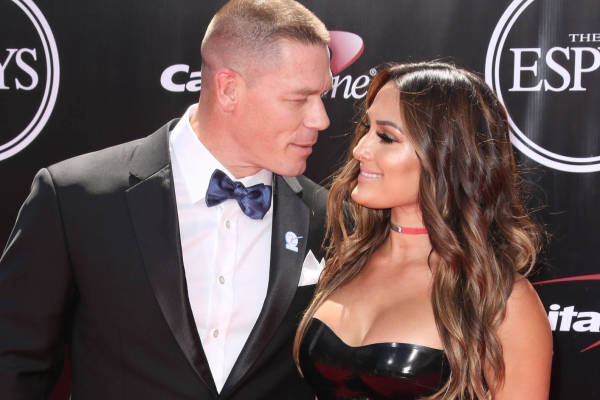 John Cena and Nikki Bella are just two of the things we love about the Royal Rumble. 
Todd Williamson/Getty Images
And of course, the granddaddy of them all; the Royal Rumble is at 6:30 p.m. ET/3:30 p.m. PT on PPV. We love the Royal Rumble. Have we told you we love the Royal Rumble, because we do. One of the few PPVs we ever go for.
Sunday: In men's college action, #12 Virginia takes on #1 Villanova at 1 p.m. ET/10 a.m. PT (FOX) and later in the day in women's b-ball,  #22 West Virginia plays #12 Texas 4 p.m. ET/1 p.m. PT (FS1). The NHL All-Star Game gets underway at 3:30 p.m. ET/12:30 p.m. PT. Sharing the same time slot is the Thunder-Cavs (ABC), just in case you want to see how far the Cleveland meltdown will go this week.
Is the Super Bowl here yet? No? Ugh. FINE. The NFL Pro Bowl is on at 8 p.m. ET/5 p.m. PT (ESPN) but you don't have to watch it. It's in Orlando. On behalf of the players, we're boycotting the game until it moves back to Hawaii.
Movies:
Director Barry Jenkins poses during the press day of his movie Moonlight at the International Film Festival in Rotterdam, The Netherlands on January 25, 2017. Barry Jenkins is nominated for the Best Director Oscar award
MARTEN VAN DIJL/AFP/Getty Images
We're not even going to fake interest in a single release this week; it's dreadful out there. Resident Evil: Final Chapter, A Dog's Purpose, Gold – they can all wait for cable or streaming. Why someone doesn't schedule a huge release for Pro Bowl/NHL ASG weekend when it's the one January weekend without a ton of competition is a mystery to us. So if you want to get out to the movies, this is your time to catch up on the Oscar releases still in theaters. (Not like the Oscar voters know everything, they certainly have made some mistakes.)
Still; Moonlight, Arrival, Manchester by the Sea, Fences, Hidden Figures. You will not regret seeing any of these fine films, but if you want to really see what we think is the movie of 2016 – Moonlight is your best bet.
Streaming:
The horror film It Follows pops up on Netflix this week (and we might want a horror film after last week's Corman campy Death Race 2050 recommendation), but the big news is that Christina Ricci and Z: The Beginning of Everything comes to Amazon. Ricci takes quite a turn as Zelda Fitzgerald (wife of F. Scott) the original "it" flapper girl in this bio-series, and we're looking for that in a show now that we've wrapped binging The Crown. 
TV:
We're still hanging in there with the Young Pope (9 p.m. ET/PT, HBO), although we're not quite sure why. Maybe we just always need to have some weird show on every couple of months and this is the current flavor.
On the brighter side, Season 4 of Black Sails premieres this Sunday night (9 p.m. ET/PT, Starz), and if you haven't watched this show yet, now is your chance to jump in as Starz is rerunning the entire series all weekend long. Despite how enjoyable the show has been and the number of fans it attracts, you don't hear a lot of buzz on it, so catch up now before you miss it all together. 
(And oh, a hold over from last week if you missed it; Animal Planet is still running their special report, "Puppy Bowl: Where Are They Now?" on Friday, January 27 at 9:00 p.m. ET/PT.)
EDW: Jan. 20-22, 2017: Dips, rye, football and Death Race 2050
MORE FROM YARDBARKER:
MORE FROM YARDBARKER
All Sports News

Delivered to your inbox

You'll also receive Yardbarker's daily Top 10, featuring the best sports stories from around the web. Customize your newsletter to get articles on your favorite sports and teams. And the best part? It's free!