Found November 21, 2012 on NorthWest Sports Beat:
Back on track? The Portland Trail Blazers have won three straight contests, as its young roster is beginning to find success in a lighter part of the schedule. Matchup: Portland (5-5) @ Phoenix Suns (4-7) Venue: US Airways Center Time: 6:00 PM PT Date: Wednesday, Nov. 21, 2012 A game against the 4-7 Phoenix Suns could be just what the team needs to keep their streak going. Game Notes/How They Match Up Batum will have the chance to take advantage of a poor three-point defense against the Suns. We've all learned at this point in the year that the Blazers like to get out and run, but it's the Suns that play at the third-highest pace in the entire NBA. They play transition basketball every chance they get, which has become a staple for the Suns throughout the years. Despite the faster pace, the Suns are actually a lot like the Trail Blazers. Both teams have good offenses, and both teams have atrocious defenses. Portland is 28th in the league in points allowed (101.8 per game), while Phoenix is dead last (104.3 per game). This game is going to come down to which team—if any—can make stops. Playing well in transition will be important, but if one team can excel defensively, they're going to have the edge Wednesday night. What to Watch: Portland Part of the reason the Blazers have been exceptional on offense this season is because of three-point shooting. The team is top 6 in three-point percentage (38.5 percent), and Nicolas Batum is a big reason why. He has shot 40.8 percent on the year, and he has taken the most deep-range shots of anybody in the NBA. If that news isn't good enough for Portland, they'll be going up against a team Wednesday that has the worst three-point defense in the league. The Suns allow 43.2 percent from behind the arc, and it's an area where teams have looked to take advantage all season. Getting stops will be important for Portland, but if they can take advantage of horrible perimeter defense, they may be able to simply outscore their opponents if their sharpshooters get hot from deep. What to Watch: Phoenix If the Suns are going to keep up with the Blazers' offense, they must come out of the gate hot. Phoenix hasn't led at halftime of any of their previous six games. They've had a serious problem playing on both sides of the court, and while becoming a two-way team doesn't happen overnight, it is a crucial part of taking advantage early. If the Blazers can come out and play well from the start, they just might suck the life out of the Suns from the get-go. Phoenix is going to need production in the first quarter, and setting the tone early is going to be part of their strategy. Lillard and Dragic are both score-first guards who can get others involved. (Photo: R. Franklin/AP) Key Matchup The Trail Blazers had Goran Dragic on their free-agent radar late last season, but with the addition of Damian Lillard through the draft, they opted not to pursue another big name at the point guard position. The two guards each have a leadership quality about them, and both will be facing off in this contest. Dragic is the Suns' leading scorer, as he is averaging 16.3 points per contest—he is also leading the team in assists (7.3). Damian Lillard is also leading his team in assists (6.1), and while he may not be the Blazers' high scorer, he is near the top with 19 points per contest. Both players are good shooters, both have good size for their position and both can finish at the rim. These two players are also perfect examples of score-first point guards who can get their teammates involved. Both are also subpar-to-average defenders. We've seen Lillard struggle slowing down his opposition numerous times this season, and that could be the case against Phoenix. Luckily for the Portland guard, he'll likely present the same problem for Dragic in their matchup. Prediction The Blazers haven't had a two-game road winning streak since May 2011, but they have a great chance to break that trend with hot shooting Wednesday night. Blazers 108 – Suns 100 CLICK HERE TO CHECK OUT THE BLAZERS BLOG IN OUR CLUBHOUSE TODAY AT NWSB!
Original Story:
http://www.nwsportsbeat.com/trailblaz...
THE BACKYARD
BEST OF MAXIM
RELATED ARTICLES
Top Blazers Last 7 Days Last week I wrote of a depth problem with this year's Portland Trail Blazers squad, and how a solution needed to be discovered if they were to stay competitive. Well, a solution is starting to reveal itself, and it's not by way of a trade, or any current player stepping up. No, the solution is increased minutes/workload for the current starters; a solution...
If voting for the NBA's Rookie of the Year award took place right now, it would be sort of weird since it is only three weeks into the season. But, heck, since All-Star voting has started already, no award discussion is really off limits. Anyway, if voting for the top rookie happened today, there is a good chance Portland Trail Blazers point guard Damian Lillard would beat out...
No answer For The Suns The Headline: the Suns come out blazing, shooting a near 60 percent against an ailing Portland team. Portland Trail Blazers vs. Phoenix Suns When: 9:00 ET, Wednesday, November 21, 2012 Where: US Airways Center (Phoenix) Officials: Eli Roe, Bill Kennedy, Kane Fitzgerald Attendance: 14,263 Love 'em 1. Lillard keeps a hot hand Rookie sensation Damian Lillard...
PHOENIX -- Suns coach Alvin Gentry, still seeking tasty lineup combinations, did some experimenting Wednesday night to find out what goes best with Polish whine. OK, so when Suns center Marcin Gortat dancing on that skinny line between recklessly candid and marginally subversive recently complained a tad about his role in the Phoenix offense, it had no influence on Gentrys decision...
Shooters come alive for Portland The Headline: L.A. puts up a double-double, and Portland uses a rain of shots to sink the Rose-less Bulls 102-94. Chicago Bulls vs. Portland Trail Blazers When: 9:00 ET, Sunday, November 18, 2012 Where: Rose Garden (Portland) Officials: Rodney Mott, Pat Fraher, Kevin Cutler Attendance: 20,242 Love 'em 1. Great outside shooting Once again, Blazer...
Three straight wins have the Portland Trail Blazers feeling they're headed in the right direction. Three consecutive losses have the Phoenix Suns about to change theirs. Portland looks to continue its rejuvenation on offense against arguably the league's worst defensive team Wednesday night with a visit to Phoenix, which could test a new-look lineup. A victory would give...
PHOENIX (AP) -- Marcin Gortat scored a season-high 22 points in only three quarters and the Phoenix Suns routed the Portland Trail Blazers 114-87 on Wednesday night to snap a three-game losing streak. Markieff Morris and Shannon Brown, inserted into the starting lineup earlier Wednesday, combined for 29 points for the Suns. Morris had 19 points and seven rebounds while Brown added...
PHOENIX -- After talking about his frustrations for three days, Suns center Marcin Gortat took some of them out on the Portland Trail Blazers on Wednesday night. Upset with his lack of involvement in the offense over the first 11 games, Gortat went public with his dissatisfaction in a Polish newspaper and spent two days tempering the outburst. But in his first opportunity to change...
Three straight wins have the Portland Trail Blazers feeling they're headed in the right direction. Three consecutive losses have the Phoenix Suns about to change theirs. Portland looks to continue its rejuvenation on offense against arguably the league's worst defensive team Wednesday night with a visit to Phoenix, which could test a new-look lineup. A victory would give...
PHOENIX -- Upset with his lack of offensive involvement in the first 11 games, Marcin Gortat went public with his dissatisfaction with both his role and his play for the Phoenix Suns. Wednesday night, the Suns were sporting a new starting lineup, and a new Gortat to boot. Gortat made 11 of his first 14 shots from the field and finished with 22 points in only three quarters of...
A couple of days ago ESPN Insider posted an article by Joe Kaiser discussing the Suns' center Marcin Gortat. He discusses that the Suns, who are not going to contend this season may have to decide to deal Gortat, whose value is very high right now, in order to improve. He explains that Gortat is one of the team's best players, he plays a premium position, and he'...
Nicolas Batum ranks 11th in scoring, seventh in steals and fourth in minutes.
All Sports News

Delivered to your inbox

You'll also receive Yardbarker's daily Top 10, featuring the best sports stories from around the web. Customize your newsletter to get articles on your favorite sports and teams. And the best part? It's free!
THE HOT 10: Who's Trending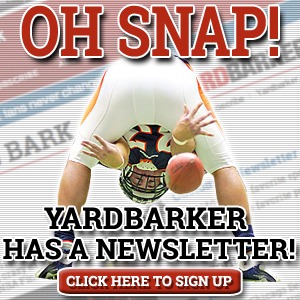 Latest Rumors
Best of Yardbarker

Today's Best Stuff

For Bloggers

Join the Yardbarker Network for more promotion, traffic, and money.

Company Info

Help

What is Yardbarker?

Yardbarker is the largest network of sports blogs and pro athlete blogs on the web. This site is the hub of the Yardbarker Network, where our editors and algorithms curate the best sports content from our network and beyond.