QUIZ: Name every major Negro League team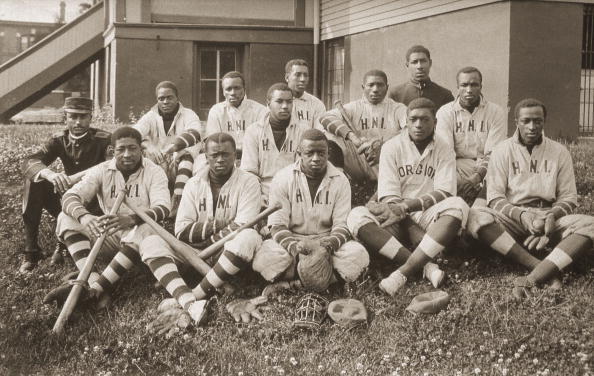 Getty Images
Black baseball professional leagues existed since 1885 until the inclusion of African-Americans into Major League Baseball in 1947. During that span of time, the Negro Leagues hosted a number of franchises, some amateur, barn-storming teams, some minor leagues, and some the equivalent of majors.
In all, seven leagues have been considered as major league caliber: Negro National League (1920-31; listed as NNL1 here), Eastern Colored League (1923-28, and later as the American Negro League, which shut down in 1929; ECL here), East-West League (1932; EWL), Negro Southern League (1932; NSL), Negro National League (the second incarnation, 1933-48; NNL2), and the Negro American League (1937-50; NAL).
Because the fortunes of individual leagues and franchises waxed and waned until integration, many of the teams listed appear in more than of seven leagues. Nicknames are acceptable as answers.
NNL2 (1934-48); NAL (1949-50)
NNL2 (1935-36, 1939-48); NAL (1949-50)
NAL (1938; 1941-42; 1939-40)
NAL (1938; 1939; 1940-41)
NAL (1942; 1943-48; 1949)
NAL (1943; 1944-45; 1946-50)
MORE FROM YARDBARKER
All Sports News

Delivered to your inbox

You'll also receive Yardbarker's daily Top 10, featuring the best sports stories from around the web. Customize your newsletter to get articles on your favorite sports and teams. And the best part? It's free!