Found March 23, 2013 on Celtics Life:
Former Celtics' guard Ray Williams has died at age 58.   He was a combo guard brought on board to help with the Celtics' depth in 1985. You can find out more on what Ray was up to here. Our condolences go out to the Williams' family from everyone at Celticslife.
Original Story:
http://www.celticslife.com/2013/03/ra...
THE BACKYARD
BEST OF MAXIM
RELATED ARTICLES
BANK ON IT
Jason Terry is confident that the Celtics will meet the Heat in the playoffs and that there will be "fireworks." He had more to say.
Uh oh. We have been here before, and quite frankly it makes me want to crawl under a rock and hide from the light of day.  This news came out today via the Boston Globe in regards to Kevin Garnett:Coach Doc Rivers was unsure when Garnett sustained the injury. Garnett missed two games because of a strained left adductor muscle and the flu, but returned for two games, combining...
I like how Bradley just handles his business and runs back on defense. No need to show up Davis with extended mean mugging after the dunk. And unlike DeAndre Jordan and LeBron James dunking on MUCH smaller players, here we have Bradley, who's not much taller than 6 feet, dunking on a legit 6'10" big man. Much more impressive. Video courtesy of OfficialCelticsHD. Related...
Blog: Garnett, Lee out tonight vs. Grizzles with sprained ankles bo.st/13mj8Nh #celtics — Boston Globe Celtics (@GlobeCeltics) March 23, 2013 Summing up the chaos here in Memphis...Kevin Garnett, Courtney Lee and Marc Gasol all out. Zach Randolph (alarm clock issue) won't start. — Sean Grande (@SeanGrandePBP) March 23, 2013 Garnett did not leave the Mavs game with any...
There obviously has not been much to cheer about this week for Celtics fans. But last night, we got to see yet another vicious throw down by one of the C's. This time, it was Avery Bradley. Check out his flush on Memphis' Ed Davis in video, GIF & picture format. Photos courtesy of HoopChina.
Tonight featured another tough loss for the Celtics. The final score: Mavs 104, Celtics 94. I feel too upset to be mad right now. Despite putting up a decent effort, the Celtics still lost to a below .500 team. This is ridiculous. Tonight's USOTN goes to the performance of Jordan Crawford. Unlike most players on the team, Crawford actually played well. He had a solid 9 points...
We already knew that there was a good chance Courtney Lee would be out tonight, but now we find out KG is also hurt. From the Celtics' official Twitter: Kevin Garnett and Courtney Lee are both out tonight with sprained left ankles. — Boston Celtics (@celtics) March 23, 2013 No word on how KG hurt his ankle. Multiple media reporting he will have an MRI back in Boston on Monday...
Tonight's 110-106 loss to the Grizzlies was filled with ups and downs. The Celtics got off to nice start, but slipped in the second and third quarters. Their fourth quarter contained a rally that didn't start until about the 6:00 mark. Had it started earlier, they definitely would've won. But it didn't. What's done is done. Tonight's USOTN easily goes to...
Just a few random thoughts for tonight's post game wrap up.  First, KG's injury is troubling.  He didn't seem to injure the foot in the game but they said he was walking gingerly afterwards.   It is being described as a foot injury rather than an ankle injury. And the fact that they are going to take an MRI makes it even more worrisome.    I remember back in that...
I was very surprised to see how few Grizzlies fans were posting on the boards.  Maybe some of the usual posters were at the game but given the fact that there were also plenty of Celtics fans at the game and how successful the Grizz have been,  you would think there would be more fans posting.  I had to laugh at the reaction to Tony's foul on the 3 at the end.  I recall so...
Jason Terry was uninspiring in his return to Dallas.Eight-point leads are such a tease.On a night when most people were more interested in the college basketball games on TV, the Celtics looked equally uninterested in the proceedings. Every time Boston went on a run and cut the lead to six, eight or ten points, the Mavericks responded with a 3-pointer or a pair of baskets to push...
Tip: 8:30PM     Court: American Airlines Center     Watch it: CSNNE    Hear it: WEEI Referees:  Ed Malloy, Bennie Adams and Leroy Richardson Spread: DAL -4.5 Boston Celtics Tickets Are you watching or going to tonight's Celtics game? RSVP here and be entered to win $200 in free tickets. The Matchup Record: 36-31 Record: 32-36 On road: 12-21 At home: 18-14 Streak...
Celtics News

Delivered to your inbox

You'll also receive Yardbarker's daily Top 10, featuring the best sports stories from around the web. Customize your newsletter to get articles on your favorite sports and teams. And the best part? It's free!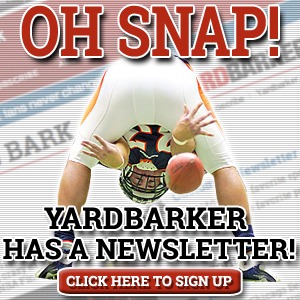 Latest Rumors
Best of Yardbarker

Today's Best Stuff

For Bloggers

Join the Yardbarker Network for more promotion, traffic, and money.

Company Info

Help

What is Yardbarker?

Yardbarker is the largest network of sports blogs and pro athlete blogs on the web. This site is the hub of the Yardbarker Network, where our editors and algorithms curate the best sports content from our network and beyond.