First things first: Terry Labonte is the nicest person I've ever interviewed. Somehow, during a phoner, he managed to outdo then-MetroStars goalie and current English Premier League star Tim Howard (who walked across the locker room, grabbed a chair and brought it back to me so we'd both have a place to sit while we chatted). When I answered the phone for the two-time Cup champion, all I heard, in a slow Texas drawl, was, "My name is Terry Labonte." He sounded like an entry-level salesperson who was about to sheepishly ask me if he could come over and show me laminate siding. It was the most unpretentious introduction I've ever received from an athlete, and my only regret is that I didn't keep the recording. It's hard to criticize Terry. But I have to, not as much to berate him but to stick up for everyone else who comes down to Daytona Beach in February sans a guaranteed starting spot. It's sheer hell. And it can't be any easier when a guy with a past champions provisional makes zero attempt to qualify for the race on anything other than past glory. Labonte didn't have the horses under his FAS Lane Ford to be any kind of legitimate threat during Sunday's qualifying. But there's absolutely no excuse for doing a start-and-park after 12 laps (citing "vibration," wink, wink) of his Duel race. Last year Labonte, with the provisional guaranteed, ran all 60 laps of his Duel race, finishing 18th. Sure, he probably had no more intent to contend in that race than he did Thursday. But that provisional starting spot, in essence, is a thank-you from the racing community for a job well done. It is a sign of respect that deserves and demands reciprocation. On Thursday, Labonte — along with FAS Lane owner Frank Stoddard, antther guy I like (spending 10 minutes with him outside his hauler was a highlight of my Dover Chase race weekend last year) — pretty much stuck out the proverbial middle finger to NASCAR and all the fans who wanted to see a legend race. This is the second time in less than a year that we've seen someone abuse the spirit of the past champions provisional. At last April's Aaron's 499, Bill Elliott used the provisional to get Whitney Motorsports into the race. He then handed the car off to J.J. Yeley soon after the race started in a predetermined move because he didn't just feel like running the whole race. In a column I questioned whether Elliott was hurting his legacy. After seeing Labonte's stunt, I no longer care about legacy. I care about fairness, and swift NASCAR action. The past champions provisional needs to go away — immediately.
Original Story:
http://astheworldturnsleft.com/2012/0...
MORE FROM YARDBARKER
All Sports News

Delivered to your inbox

You'll also receive Yardbarker's daily Top 10, featuring the best sports stories from around the web. Customize your newsletter to get articles on your favorite sports and teams. And the best part? It's free!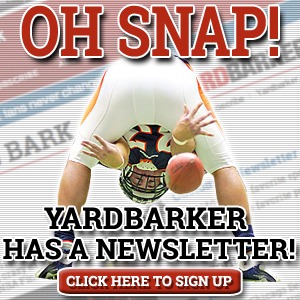 Latest Rumors
Best of Yardbarker

Today's Best Stuff

For Bloggers

Join the Yardbarker Network for more promotion, traffic, and money.

Company Info

Help

What is Yardbarker?

Yardbarker is the largest network of sports blogs and pro athlete blogs on the web. This site is the hub of the Yardbarker Network, where our editors and algorithms curate the best sports content from our network and beyond.