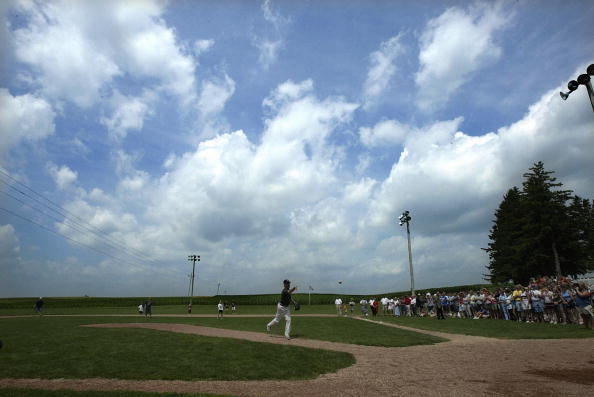 For years, Don and Becky Lansing have invited plenty of tourists (an estimated 65,000 a year) onto their property to check out the baseball field that has been cut into their Dyersville, Iowa cornfield.But, more two years ago, the couple decided to put their 193-acre property on the block for a cool $5.4 million.Oh...did I mention that their field was the same one used in the 1989 Kevin Costner film "Field of Dreams"?Well, last week, Go the Distance Baseball LLC, an investment group out of Chicago which happens to also include Hall of Famer Wade Boggs, closed the deal to buy the the popular movie site for $3.4 million."We already have begun creating our team of architects, engineers and construction experts from Iowa who will lead the charge for developing All-Star Ballpark Heaven," Denise Stillman said in a statement.According to reports, "All-Star Ballpark Heaven" includes 24 youth baseball and softball fields and, if it all goes to plans, will bring close to $40 million to the sleepy Iowa town.
MORE FROM YARDBARKER
All Sports News

Delivered to your inbox

You'll also receive Yardbarker's daily Top 10, featuring the best sports stories from around the web. Customize your newsletter to get articles on your favorite sports and teams. And the best part? It's free!