Hey Barkers!
I always love going to ohio for the fights and Arnold Classic.  I think its one of the best events of the year.  Even weather was great though is was supposed to be really cold.  I was happy to be there signing autographs pictures and meeting fans at the UFC booth.  My girlfriend Ali won the first fitness bikini contest.  Im so proud of her.
I arrived Thursday and decided to take it easy that night and get some rest. The next day I woke up bright and early to head to the Arnold classic for a meet and greet for UFC. It was great.  I met some really nice fans and took a ton of pictures.
Friday night was the Ray Mendoza charity event.  There were a ton of special guests and it was nice to attend something for a good cause.  The next day was fight day.  I spent another day at the arnold classic, then went back to my hotel to prep fpr the show.
That night the fights were amazing.  There were alot of knockouts.  My friend Rampage won his fight and I was vey happy  about that.  The weekend was very eventful and I even did the famous O-H-I-O dance while i was working.  Fun Times!
Hope that everyone is having a great week.  Xo~arianny

To see my personal pictures from the weekend, head here for the blog
album.
Check out more blogs, photos, and videos at MissAriannyCeleste.com!
Combat Lifestyle Photos:
Driving to the Arnold: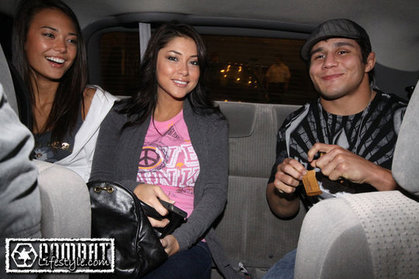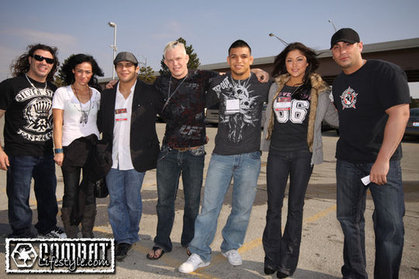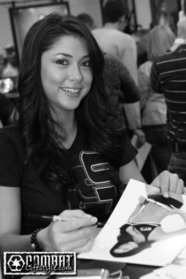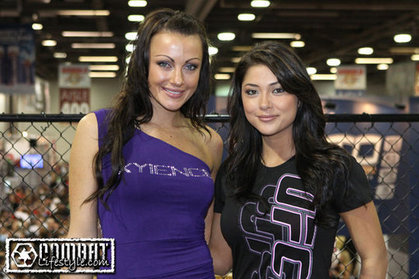 Meeting Arnold: