Posted November 22, 2012 on AP on Fox
Hector ''Macho'' Camacho will be taken off life support, his mother said Friday night, indicating she would have doctors do that Saturday. It was a decision the former championship boxer's eldest son opposed. The boxer's mother, Maria Matias, told reporters outside the hospital where Camacho lay unconscious since being shot in the face that she had decided doctors should remove life support, but only after three of his sons arrived in Puerto Rico early Saturday and had a chance to see him a last time. ''I lost my son three days ago. He's alive only because of a machine,'' Matias said. ''My son is not alive. My son is only alive for the people who love him,'' she added. The three other sons were expected to arrive from the US mainland around midnight Friday. ''Until they arrive, we will not disconnect the machine,'' Matias said. Another news conference was scheduled for Saturday morning at Centro Medico, the main trauma center for San Juan. The former champion's mother has the final say in the matter, but his eldest son, Hector Jr., said he wants to keep his father alive. ''He's going to fight until the end. My father is a boxer,'' the son said. Doctors have said Camacho is clinically brain dead from a shooting Tuesday night in his hometown of Bayamon. But relatives and friends told The Associated Press they were still wrestling with whether to remove him from life support. ''It is a very difficult decision, a very delicate decision,'' former pro boxer Victor ''Luvi'' Callejas, a longtime friend, said in a phone interview. ''The last thing we lose is hope and faith. If there is still hope and faith, why not wait a little more?'' Aida Camacho, one of the boxer's aunts, said in an interview that the family could decide by late Friday whether to donate his organs. As some relatives and friends continued to pray for a miracle, condolences kept coming in for Camacho's family and preparations began for memorials and a funeral Mass. Gov. Luis Fortuno lamented what he called a sudden loss. '''Macho' will always be remembered for his spontaneity and charisma in and out of the ring,'' he said. Also offering condolences was governor-elect Alejandro Garcia Padilla, who defeated Fortuno in November. ''The life of Macho Camacho, like other great athletes of ours, united the country,'' he said. ''We celebrated his triumphs in the streets and we applauded him with noble sportsmanship when he didn't prevail.'' Camacho was shot as he sat in a car with a friend, 49-year-old Adrian Mojica Moreno, who was killed in the attack. Police spokesman Alex Diaz said officers found nine small bags of cocaine in the friend's pocket and a 10th bag open inside the car. Police reported no arrests and said investigators continued to interview potential witnesses. Capt. Rafael Rosa told reporters Friday that they are tracking down several leads, but added that very few witnesses were cooperating. He declined to say whether police had identified any suspects. Hector Camacho Jr. lamented the violence that grips Puerto Rico, a US island territory of nearly 4 million people that reported a record 1,117 homicides last year. ''Death, jail, drugs, killings,'' he said. ''That's what the streets are now.'' Camacho's sisters have said they would like to fly Camacho's body to New York and bury him there. Camacho grew up mostly in Harlem, earning the nickname the ''Harlem Heckler.'' He won super lightweight, lightweight and junior welterweight world titles in the 1980s and fought high-profile bouts against Felix Trinidad, Julio Cesar Chavez and Sugar Ray Leonard. Camacho knocked out Leonard in 1997, ending the former champ's final comeback attempt. Camacho had a career record of 79-6-3. Camacho battled drug, alcohol and other problems throughout his life. He was sentenced in 2007 to seven years in prison on burglary charges, but a judge eventually suspended all but one year of the sentence and gave Camacho probation. He wound up serving two weeks in jail, though, after violating that probation. A wife also filed domestic abuse complaints against him twice before their divorce.
Original Story:
http://msn.foxsports.com/boxing/story...
THE BACKYARD
BEST OF MAXIM
RELATED ARTICLES
TERRIBLE TRAGEDY
Hector "Macho" Camacho, the boxing legend who was shot in the face Tuesday in Puerto Rico, was declared by doctors to be clinically brain dead on Thursday.
Boxing fans may either love or hate Hector "Macho" Camacho. But nobody wants to receive news like this. The former boxing champion was badly wounded in a shooting on Tuesday evening in Bayamon, Puerto Rico. The first report that we found, in Spanish, is from ElNuevoDia.com, but the story has since been picked up in various outlets, and the consensus is that while he is...
Boxing legend Hector "Macho" Camacho was shot late Tuesday night in Puerto Rico and is in critical condition, according to multiple reports. Several outlets are reporting that that Camacho, 50, was seated in a Ford Mustang when shots were fired from a second vehicle, and that the driver in the Mustang was killed. According to El Nuevo Herald, Camacho was shot in the neck...
Boxer Hector 'Macho' Comacho had a heart attack after having been taken off life support on Saturday, Dr. Ernesto Torres, the director of the Centro Medico trauma center in Puerto Rico reported. Camacho died a short time later at 1:45a.m. He was 50 years old. [...]
Boxing legend Hector "Macho" Camacho has been declared clinically brain dead. Family members are reportedly disagreeing on whether or not to remove him from life support. Dr. Ernesto Torres said doctors have finished performing all medical tests on Camacho, who was shot in the face Tuesday night. "We have done everything we could," said Torres, who is the director of the...
Former championship boxer Hector ''Macho'' Camacho died Saturday at the hospital in Puerto Rico where he has been unconscious since he was shot in the face in an attack in his hometown. Camacho went into cardiac arrest in the pre-dawn hours and he was then taken off life support and died shortly thereafter, said Dr. Ernesto Torres, the director of the Centro Medico...
Hector "Macho" Camacho will be taken off life support Saturday, his mother indicated Friday night.  The former world champion boxer, who was shot in the face last week, was pronounced clinically brain dead and is expected to be taken off the artificial respirator that keeps him alive — a decision opposed by his eldest son, Hector Camacho Jr.. The fighter's mother...
ESPN Pays Tribute to Hector Camacho on ESPN Classic ESPN will pay special tribute to former boxing titlist Hector Camacho today on ESPN Classic with eleven hours of programming beginning at 1 p.m. ET. Camacho passed away on Saturday at the age of 50. Camacho won Super Lightweight, Lightweight and Junior Welterweight world titles in the 1980's and fought high-profile bouts...
Boxing News

Delivered to your inbox

You'll also receive Yardbarker's daily Top 10, featuring the best sports stories from around the web. Customize your newsletter to get articles on your favorite sports and teams. And the best part? It's free!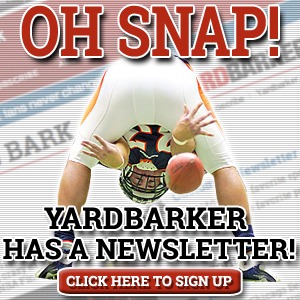 Latest Rumors
The Backyard

Today's Best Stuff

For Bloggers

Join the Yardbarker Network for more promotion, traffic, and money.

Company Info

Help

What is Yardbarker?

Yardbarker is the largest network of sports blogs and pro athlete blogs on the web. This site is the hub of the Yardbarker Network, where our editors and algorithms curate the best sports content from our network and beyond.