Well that was an eventful weekend.  Where to start?  The good news of the weekend was Duke's performance in the Battle 4 Atlantis tournament.  The Blue Devils showed that they're as talented as any team in the nation, and worthy of a Top 5 ranking.  Of course its only November and the Blue Devils also showed they're heavily reliant on their starting five.  Quinn Cook played great and won the tournament MVP which should put any PG battle to rest in Durham. Just yesterday the other end of the conference showed how bad it can be with Boston College losing to Bryant.  The other day on twitter I was asked if the ACC was in fact actually weaker than it had been just 2-3 years ago.  Their point was the ACC will still have 1-2 national title contenders every season justifying that the conference is strong.  My point is that its the bottom of the conference that has gotten much worse.  Boston College's loss to #274 Pomeroy ranked Bryant persists that theory.  Here are a few points I made in that discussion. from 2003-2010 the ACC had 2 teams with Pomeroy ranks > 100 in 2011 Wake was 251 and the ACC had 4 teams > 100 in 2012 and have 2 > 180 this season so while all leagues have bad teams, the ACC's bad teams are much worse than they historically have been the strength of the ACC is unmatched, but the bottom of the ACC affects the 4th, 5th, 6 bids more than 1,2,3 The other news on Sunday is that both Boston College and NC State fired their football coaches.  Make sure to check out BC Interruption's take on the BC fire and who might be next in Chestnut Hill.  We have more on the NC State situation with a reflective look at the Tom O'Brien era and a look forward at who will be the next football coach in Raleigh. No ACC basketball action until Tuesday night when the ACC/B1G Challenge begins, I'll have more on that series tomorrow.  Until then, here's some highlights from this weekend. Georgia Tech vs Saint Mary's Highlights Clemson vs Marist Highlights Duke vs Louisville Highlights  Team Conf Pct Overall Pct  Duke  0-0  1.000  6-0  1.000  Virginia Tech  0-0  1.000  5-0  1.000  UNC  0-0  1.000  5-1  0.833  NC State  0-0  1.000  4-1  0.800  Clemson  0-0  1.000  4-1  0.800  FSU  0-0  1.000  4-1  0.800  Georgia Tech  0-0  1.000  4-1  0.800  Maryland  0-0  1.000  4-1  0.800  Miami  0-0  1.000  3-1  0.750  Virginia  0-0  1.000  4-2  0.667  Wake Forest  0-0  1.000  3-2  0.600  Boston College  0-0  1.000  2-4  0.333 Links Georgia Tech tops Saint Mary's Eagles embarrassed in loss to Bryant Booker, Filer lead surge past Marist Disappointing loss to Hokies ends Virginia's season Thoughts on the Tom O'Brien era as it comes to a close Sunday's Links Durand Scott leads Miami Hurricanes past Detroit Terps start slow, but rebound for 70-53 win over Georgia Southern Terps rescued by their bench Rountree Breaks Out Kevin Duffy: Who will ACC find the coolest, UConn or Louisville? Keeler: ACC will be fine without Maryland Jim Boeheim calls realignment people playing games Saturday's Links Wake Forest rallies to win after struggling early again Tigers rush past Miners DeCock: Biedenbach is 'old school' but very relevant N.C. State ekes out 82-80 win over UNC Asheville Hokies upend Appalachian State for 5-0 start Sophomore Nick Faust, a City grad, still finding his role with the Terps Keeler: ACC will be fine without Maryland Georgia Tech outlasts Rice in hoops classic   Yesterday's Games Matchup    Marist 44 @ Clemson 59  Box  Bryant 56 @ Boston College 54  Box  Saint Mary's 56 @ Georgia Tech 65  Box Today's Games Time Matchup TV   No Games on the Schedule  
Original Story:
http://www.scacchoops.com/tt_NewsBrea...
MORE FROM YARDBARKER
College Basketball News

Delivered to your inbox

You'll also receive Yardbarker's daily Top 10, featuring the best sports stories from around the web. Customize your newsletter to get articles on your favorite sports and teams. And the best part? It's free!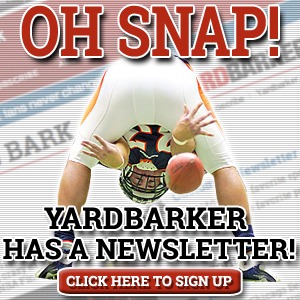 Latest Rumors
Best of Yardbarker

Today's Best Stuff

For Bloggers

Join the Yardbarker Network for more promotion, traffic, and money.

Company Info

Help

What is Yardbarker?

Yardbarker is the largest network of sports blogs and pro athlete blogs on the web. This site is the hub of the Yardbarker Network, where our editors and algorithms curate the best sports content from our network and beyond.