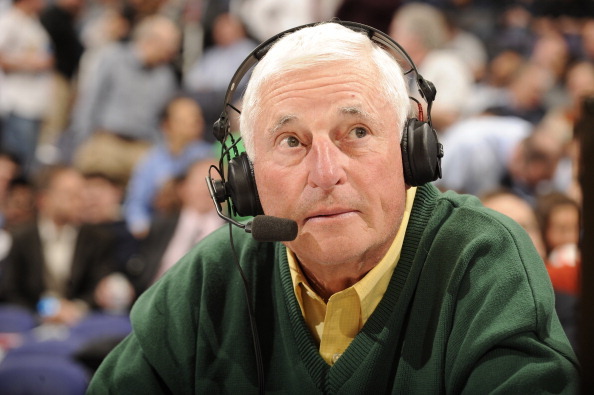 Hall of Fame basketball coach Bob Knight is unloading several of his championship rings earned throughout his career in an effort to help pay for his grandchildren's college education. Some of the featured items up for sale include Knight's three NCAA championship rings at Indiana -- the undefeated 1976 campaign as well as the ones from 1981 and 1987. Steiner Sports Memorabilia, the company in charge of selling the items, will also sell a sports coat and a warmup jacket given to Knight as coach of the U.S. Olympic team who won gold in 1984."Sports people are nuts," Knight said with a laugh. "Look at how much they would they pay for Babe Ruth's cap or Honus Wagner's card? I guess these are people who want to own things, things that are the results of what someone else did in sports. I was very pleased there was a market for something like this that my grandkids — I have two grandsons — and my wife has a niece and nephew, who would get good use out of this."The auction is slated to run through December 5th. Credit to the USA Today for the lead.
Read the rest of this story...
MORE FROM YARDBARKER
College Basketball News

Delivered to your inbox

You'll also receive Yardbarker's daily Top 10, featuring the best sports stories from around the web. Customize your newsletter to get articles on your favorite sports and teams. And the best part? It's free!