When the Kentucky Wildcats, college basketball's all-time winningest program, have a legendary year like last season when they go 38-1, win a national title and lose seven key players, then come back and stock up again with so much freshman talent, everybody on the outside just expects these kids to put on the blue jersey and repeat the effort. Friends, it's not that simple. The Wildcats are struggling without an identity and without a strong leader who, like a Darius Miller or a Terrence Jones from last year, can implore the freshmen on the floor.  It's why so many times in the clutch, the young Wildcats look at each other and wonder who should take the key shot instead of trying to be aggressive and just make the play within the flow – whether on the offensive or defensive end of the floor. Kentucky basketball coach John Calipari is waiting for his youthful Wildcats to aggressively accept their roles on a team that still has Final Four potential.Courtesy UK Athletics "A good friend of mine, Mike Gottfried, who is a football coach and football analyst was here and he said,  'The one thing about your team is –  your team is trying and they want to please you, but there is a little lack of trust. They have to buy in.'" The uncertainty of who needs to step up in the clutch is the pure definition of that idea.  It can't be coached.  It's the innate ability of players to be in key positions and to have success and then to develop that confidence, so they are ready to make that key game winning play.  That's where the positive reinforcement of an older teammate on the floor is a must and it has to be present when freshmen haven't been in the clutch situations that the Wildcats experienced in losses to Louisville and Texas A&M and a narrow win at Vanderbilt. "The trust is between each other where you take chances," explained Calipari, "You don't come down and really execute.  You look at each other, and there is not enough trust to figure it out. All of the players have to come together and all do the job and no break downs in last three minutes.  That's what we don't have and that's my challenge is to get each other to buy in.  Everybody has to have both feet in and now, let's trust each other so we can finish off these games." In Saturday's 83-71 loss to the Aggies, Kentucky finally had gained a slim 62-58 lead with 6:12 to play.  From that points the way the game unfolded defined Calipari's philosophical point perfectly.  Texas A&M went 8-of-8 from the floor with no turnovers while the Wildcats were a paltry 2-of-10 with two turnovers. A&M closed on a 25-9 run that was filled with missed opportunities for Kentucky vs. the ability to seize the day in the clutch from the Aggies and Elston Turner who went for 40 points. Calipari doesn't buy the notion that the frenzied fans in Rupp Arena will put any more pressure on the players than is already there.  He points to the mentality that the team must have to move forward and win games in the SEC. "It'll be our team," he responded assuredly, "What is the frame of mind of our team?  Are we buying in to how we have to play to finish off people.  We've allowed runs of 16-1, 16-0, 13-0 from Maryland to Duke and that is what he have got to continue to address.  We have not totally bought in yet." Seeing that Turner went  14-of-19 from the floor for 40 points in 37 minutes, including six threes, Calipari hopes that maybe this team has bottomed out and maybe this is the point where the timid clutch mentality changes. "The only thing that brings about a change is crisis," he pondered, "Now, I am hoping it's Texas A&M, but they may get hit on the chin three or four more times before they look at each other and say 'it's not working this way.'" The maturity level of this team has to correlate by March.  If it doesn't, the Wildcats may have a tough time getting past their first NCAA tournament game. "You can tell a young man, 'This is how you have to play for us to win.'" summarized Calipari, "Now, he may look at that and say, "OK, that's not how I want to play.'  No, he may nod his head and say, 'I'll do it, I'll do it,' but in the crunch of the game, he doesn't do it which costs you.  I've got great kids who want to please me, and they are looking for affirmation, but it is the point of totally buying in." -Ken Cross Related Posts:Top of the heapWith young Wildcats getting bruised on the boards, Calipari…Calipari most underrated defensive coach in the nation, saysWhat we learned from the Kentucky, Vandy SEC openerChallengers lining up for Kentucky in SEC
Original Story:
http://collegechalktalk.com/?p=5273&u...
MORE FROM YARDBARKER
College Basketball News

Delivered to your inbox

You'll also receive Yardbarker's daily Top 10, featuring the best sports stories from around the web. Customize your newsletter to get articles on your favorite sports and teams. And the best part? It's free!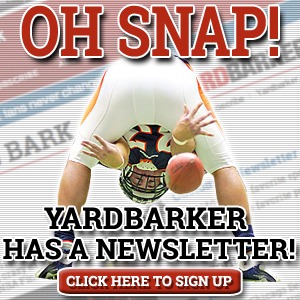 Latest Rumors
Best of Yardbarker

Today's Best Stuff

For Bloggers

Join the Yardbarker Network for more promotion, traffic, and money.

Company Info

Help

What is Yardbarker?

Yardbarker is the largest network of sports blogs and pro athlete blogs on the web. This site is the hub of the Yardbarker Network, where our editors and algorithms curate the best sports content from our network and beyond.