Found March 07, 2012 on The Sports Jags:
Coming into this second-round matchup, Pitt and Georgetown faced very different circumstances. For Pitt, it was pretty much do or die; they needed to leave everything on the court for a chance to make the Big Dance. Georgetown was a top-15 team, had an at-large bid locked up and had larger aspirations; a loss here would've been bad, but it would also give the team a chance to rest up for next weekend.
Georgetown was a solid favorite in Vegas but as long as Pitt doesn't shoot itself out of the game, it should have been a one possession game throughout. Well, incase you missed it, the Panthers did nothing BUT shoot themselves out of this one and ended their season with a 64-52 embarrassment in Round 2 of the Big East Tournament.
Early on Pitt's offense looked good; they made key passes to get good looks and knocked down shots from outside. Unfortunately for Pitt, like always, when they hit threes early they tend to get lazy on offense and continue to shoot from the behind the arc. After scoring on three of the first four possessions the offense went cold…ice cold.
Defensively Pitt was strong from the start, forcing the Hoyas to take tough shots but struggled to rebound, giving the Hoyas easy second chance points. And Georgetown's two leading rebounders, Henry Sims and Otto Porter made Pitt pay by going for 20 points apiece.
Ashton Gibbs was the only Panther to hit double digits and he had 14. It would've been nice for Tray Woddall to help out just a little bit. He scored all of 9 points and had just 2 assists…just sad really.
Mental lapses undermined overall solid play on both ends for Pitt. One positive for the Panthers has been their short term memories; no matter how many bricks they shoot they have no problem continuing to fire away. It finally paid off when Gibbs got hot and scored nine-straight points.
On the defensive end, Georgetown did a lot to help out the Panthers. Sims was playing strong down low but the Hoyas caught Pitt's disease and missed a ton of threes.
With the first half coming to close, Pitt hit an ugly stretch that led to a 16-2 Hoyas run that resulted in a 31-23 Georgetown lead. At one point Georgetown began to press the Panthers, leading to an incredible turnover-foul-technical-foul combo. Pitt didn't score the final four minutes of the half and strung together bad passes, bad shots, and an impressive collection of bricks.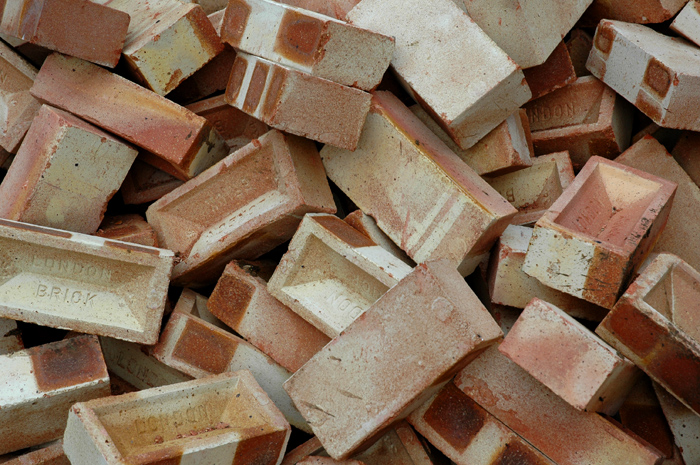 Apparently at half time Jamie Dixon convinced the team that it was easier to score inside the orange painted area than from outside; Pitt scored three straight buckets inside before Georgetown hit a three immediately returning Pitt to the strategy of shooting bricks from outside.
Pitt actually defended well for a while but as usual, they broke down and gave up an easy basket. On offense, Pitt continued to go to its bread and butter play of killing the entire clock, rotating the ball around the arc and then settling for a contested three or long two…that didn't work. If that's your best play fine, but why waste all the time when your down eight points?
With 10 minutes left in the second, Sims finally picked up his first foul; just another huge indicator of Pitt's absolute avoidance of the interior. On the other end, the wheels officially fell off. Back-to-back great plays inside by Sims (he made it look easy because the Panthers had pretty much stopped trying at that point) and the lead was stretched to 52-39. The game was over and Pitt could begin to sweat their NIT selection.
In the end, it was the same problems that doomed Pitt all year that killed them in this one. They're just not talented enough offensively to create, they don't execute or have any plays to create, and they can't hit shots consistently. Defensively they can't seem to put together a full effort. If they defend outside well, they give up something inside. If they are defending inside and outside they allow offensive rebounds and put backs.
In prior years it has been much easier to take Pitt's defeats. You could always chalk it up to a lack of execution here or there, this year things are a lot more bleak because the team just isn't good and with most of these players returning, things don't look good for the future.
Original Story:
http://thesportsjags.com/?p=4503
THE BACKYARD
BEST OF MAXIM
AROUND THE WEB
RELATED ARTICLES
SimSanity Continues at the Garden for the HoyasRiding the waves is something we like to associate with in the summer. For some, that statement can be applied to March Madness. Every team will have its ups and downs in a game, but it is how you finish that ultimately matters. Struggling to hit their shots early on against Pittsburgh on Day 2 of the Big East Tournament, Georgetown...
Henry Sims had an impressive stat line and that made No. 13 Georgetown very good. The 6-foot-10 senior center had 20 points, 13 rebounds and five assists to lead the Hoyas to a 64-52 victory over Pittsburgh on Wednesday in the second round of the Big East tournament. ''I thought he was very good today in terms of his effectiveness on the block, his effectiveness as a passer...
Georgetown big man Henry Sims had the ball at the top of the key with the 13th-ranked Hoyas trailing in the final seconds. At the end of the first overtime, he put the ball on the floor for the tying layup. At the close of the second OT, he had to force up a 3-point attempt from beyond his range, and the potential winning shot missed in 72-70 loss to Cincinnati in the Big East tournament...
Senior Henry Sims and freshman Otto Porter each scored 20 points to lead No. 13 Georgetown to a 64-52 victory over Pittsburgh on Wednesday in the second round of the Big East tournament. Sims grabbed 13 rebounds for the fifth-seeded Hoyas (23-7), who will play fourth-seeded Cincinnati in the quarterfinals on Thursday at Madison Square Garden. Georgetown lost to eventual champion...
Pittsburgh isn't used to having a season end anywhere but in the NCAA tournament. The Panthers' run of 10 straight appearances in the field that determines the national champion - the longest current streak in the Big East - appears over. A 64-52 loss to No. 13 Georgetown on Wednesday in the second round of the Big East tournament left the Panthers with a 17-16 record and...
Cashmere Wright banked in a runner with 7.6 seconds left, and Cincinnati beat No. 13 Georgetown in double overtime 72-70 on Thursday in another multiple-OT classic at the Big East tournament. The Bearcats trailed by 11 points midway through the second half of the quarterfinal but rallied behind Yancy Gates, who scored 23 points in his back-and-forth big man duel with Henry Sims...
Georgetown's loss to Cincinnati earlier this season ultimately cost it a coveted double-bye in the Big East tournament. The 13th-ranked Hoyas hope they won't be kept from further goals by the surging Bearcats. Fourth-seeded Cincinnati takes on fifth-seeded Georgetown in the quarterfinals on Thursday at Madison Square Garden. The Hoyas (23-7) were the only ranked team in...
THE COLLEGE BASKETBALL HOT 10
College Basketball Forum Discussions
Latest Rumors
The Backyard
Going Viral

Today's Best Stuff

For Bloggers

Join the Yardbarker Network for more promotion, traffic, and money.

Company Info

Help

What is Yardbarker?

Yardbarker is the largest network of sports blogs and pro athlete blogs on the web. This site is the hub of the Yardbarker Network, where our editors and algorithms curate the best sports content from our network and beyond.