Via Midwest Sports Fans:
Selection Sunday is now less than a month away, and the bracket remains as fluid as ever.
Nearly every bubble team lost at least once last week, and at this point you can pretty much draw names out of a hat once you get to the last eight or 10 teams being discussed.
Each one has something positive to offer, whether that is a marquee win or two or solid performances away from home. But they also all have blemishes, whether that is a number of questionable losses or a weak schedule.
Either way, it's shaping up to be an exciting homestretch.
The projections below take into account all games played through Monday, Feb. 18.
Last Four In
Charlotte
The 49ers parlayed a huge road win at Butler into one of the final spots in the field this week. Unfortunately, they followed up that critical victory by being blown out at Saint Louis.
A poor nonconference strength of schedule doesn't do Charlotte any favors, and neither does a loss at George Washington. In all, 10 of Charlotte's 18 wins have come against teams outside of the RPI top 175.
If the 49ers can knock off Temple at home on Sunday, they would have a good chance to win out.
Iowa State
Road woes continued for the Cyclones last week, as they lost in double overtime at Texas. ISU is now just 2-7 in true road games, including a brutal loss at Texas Tech. Much like Charlotte, strength of schedule is one reason for concern, with nine of Iowa State's 17 wins coming against sub-190 teams.
Victories over Kansas State, Oklahoma, and fellow bubble contender Baylor were enough to keep them in the field for now, but the Cyclones would be well-served to win in Waco this week before a "revenge game" against Texas Tech on Saturday.
Boise State
On one hand, I keep feeling as if I should drop Boise State out of the field; on the other, no team is doing much to take the Broncos' spot.
Three of their four worst losses came without third-leading scorer Jeff Elorriaga, and the Broncos were a last-second shot away from winning at San Diego State. A November win at Creighton is looking worse each week, but they have most of their toughest remaining games at home as Air Force, Colorado State, and San Diego State all visit down the stretch.
Arizona State
I'm not in love with the Sun Devils as a tournament team, but of the next few squads, they are the only team with a winning record away from home and a .500 or better record against the RPI top 50 and top 100.
Obviously, losses to DePaul and Utah don't allow them much margin for error, but for now they are clinging to the last spot. ASU needs to take care of business at home against the Washington schools this week before finishing at UCLA, USC, and Arizona.
First Five Out
Baylor
The good thing about Baylor is that the Bears have played a relatively tough schedule. Unfortunately, they have a 2-7 record against the RPI top 50 to show for it, and one of those was an early December win at Kentucky that doesn't look nearly as good now as it did at the time. Outside of a home victory over Oklahoma State, the Bears have not defeated anyone else I have in the field.
Baylor's 3-5 record in true road games is reflective of a tough first part of the Big 12 schedule, which means the Bears will have chance to pick up resume-enhancing wins at home with Iowa State, Kansas State, and Kansas visiting Waco down the stretch.
Maryland
Saturday night's win over Duke was huge, and I'm still not quite sure how the Terps pulled it off despite committing 26 turnovers. That victory, coupled with a win over N.C. State, certainly helps their case, but Maryland is still just 6-6 in the ACC. The schedule was definitely front-loaded though, and the remaining slate features just two matchups against teams in the top half of the league.
Still, the Terps are just 2-4 in true road games and play three of their next four away from home. Losing any of those games would be a huge blow to Maryland's chances, which are shaky as it is given a horrific nonconference schedule where their top RPI wins are Stony Brook, Northwestern, George Mason, and Morehead State.
Virginia
It's hard to look past the six sub-100 wins on Virginia's profile, and Jerry Palm gave some interesting historical context related to UVA's tournament hopes last week.
The road win at Wisconsin looks great, but it can't offset a weak nonconference performance that featured losses to George Mason, Delaware, and Old Dominion or the fact that the Hoos are just 3-6 away from home. Beating Maryland certainly helps for bubble purposes, but the Cavaliers didn't perform well in the first leg of back-to-back road tests when they lost by double-digits at North Carolina on Saturday.
Up next is a trip to Miami with a visit from Duke looming next Thursday. Virginia probably needs to go 5-1 down the stretch to solidify its case.
Saint Mary's
The good news for the Gaels is that they have a couple key home games this week against BYU and Creighton that could add at least a little meat to their profile.
The bad news is that they got blown out at home by Gonzaga last week, and they are now 0-2 against the top 50 this season with just three of their 21 wins coming over top-100 teams. Just one of those came against a team I have in the field (Harvard), and sub-100 losses to Pacific and Georgia Tech certainly don't help either.
The reality is that Saint Mary's has the look of a tournament-caliber team on the court, but their profile does little to back up that assertion.
And a quick thought on Kentucky…
By now it's obvious that I don't have the Wildcats in the field or even as one of the first four out.
Kentucky has zero top-50 wins and essentially has just two victories over teams in the at-large conversation, one at Ole Miss, in which Noel was dominant down the stretch, and the other in the first game of the season against Maryland.
So even before the 30-point beating at Tennessee over the weekend, it was tough to make an argument the Wildcats should be in the field with their best defender and most important player out of commission.
A one-game sample size certainly isn't much to go on sans Noel, so there is opportunity for the Wildcats to prove themselves without their freshman big man. They do get four of their last six at Rupp, including dates with Missouri and Florida, but road games at Arkansas and Georgia won't be easy.
At a minimum, UK needs to go 4-2 in those games, but even that may not be enough.
*******
Here is how the bids broke out by conference:
Big East (8): Cincinnati, Georgetown, Louisville, Marquette, Notre Dame, Pittsburgh, Syracuse, Villanova
Big Ten (7): Illinois, Indiana, Michigan, Michigan State, Minnesota, Ohio State, Wisconsin
Atlantic 10 (6): Butler, Charlotte, La Salle, Saint Louis, Temple, VCU
Pac-12 (6): Arizona, Arizona State, California, Colorado, Oregon, UCLA
Big 12 (5): Iowa State, Kansas, Kansas State, Oklahoma, Oklahoma State
Mountain West (5): Boise State, Colorado State, New Mexico, San Diego State, UNLV
ACC (4): Duke, Miami (FL), North Carolina, North Carolina State
SEC (3): Florida, Missouri, Mississippi
Missouri Valley (2): Creighton, Wichita State
America East: Stony Brook
Atlantic Sun: Mercer
Big Sky: Montana
Big South: Charleston Southern
Big West: Long Beach State
Colonial: Northeastern
Conference USA: Memphis
Horizon: Valparaiso
Ivy: Harvard
MAAC: Niagara
MAC: Akron
MEAC: Norfolk State
Northeast: Bryant
Ohio Valley: Belmont
Patriot: Bucknell
Southern: Davidson
Southland: Northwestern State
Summit: South Dakota State
Sun Belt: Middle Tennessee
SWAC: Southern
WAC: Louisiana Tech
West Coast: Gonzaga
MORE FROM YARDBARKER
College Basketball News

Delivered to your inbox

You'll also receive Yardbarker's daily Top 10, featuring the best sports stories from around the web. Customize your newsletter to get articles on your favorite sports and teams. And the best part? It's free!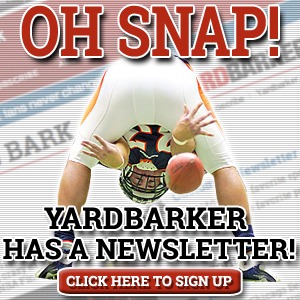 Latest Rumors
Best of Yardbarker

Today's Best Stuff

For Bloggers

Join the Yardbarker Network for more promotion, traffic, and money.

Company Info

Help

What is Yardbarker?

Yardbarker is the largest network of sports blogs and pro athlete blogs on the web. This site is the hub of the Yardbarker Network, where our editors and algorithms curate the best sports content from our network and beyond.