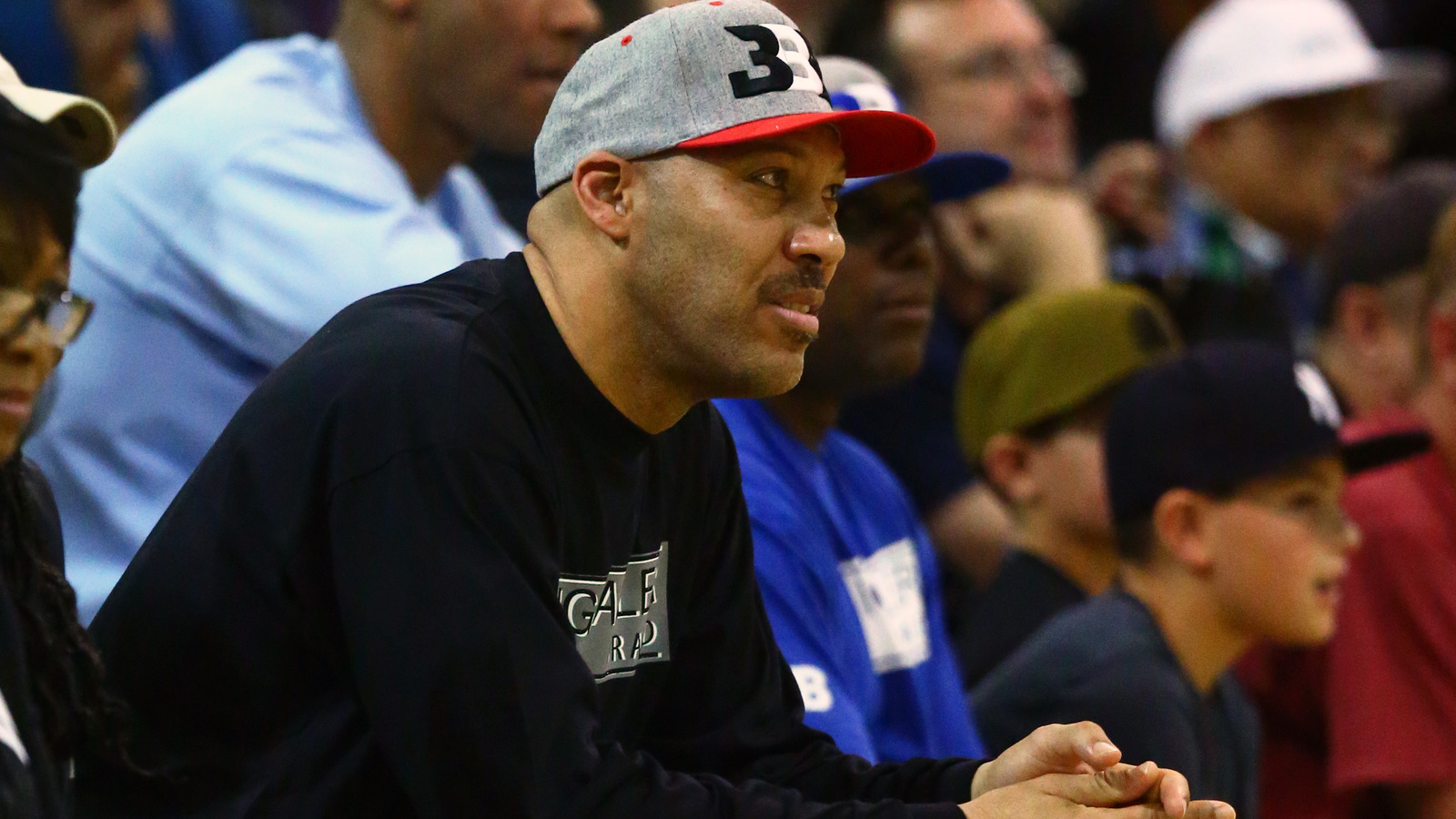 At least one Nike executive isn't a big fan of LaVar Ball.
Mark J. Rebilas-USA TODAY Sports
If there was any question about whether LaVar Ball could hurt the earning potential of his sons with all the idiotic remarks he makes, a comment from one of the most influential people at Nike this week should remove all doubt.
While being honored at the World Congress of Sports event in Dana Point, Calif., on Wednesday, Nike executive George Raveling offered a very harsh criticism of Ball.
Wow, veteran Nike exec George Raveling on LaVar Ball: "The worst thing to happen to basketball in the last hundred years." #sbjwcs

— Michael Smith (@SmittySBJSBD) April 20, 2017
Raveling, a former college basketball coach who is now Nike's Global Basketball Sports Marketing Director, was obviously exaggerating a bit. In any event, his comment gives us an idea of how people in the sports apparel world feel about Ball.
Ball, who has started his own company called the Big Baller Brand, has infamously said that he believes his three sons — UCLA star Lonzo and high schoolers LiAngelo and LaMelo — can land a $1 billion shoe contract. While Nike co-founder Phil Knight recently said the company is interested in Lonzo, he made it fairly clear that the $1 billion remark was ridiculous.
LaVar Ball insists he is simply being himself when he makes headlines for the wrong reasons, and there's no question he and his sons have become household names in part because of that. Still, remarks like the ones he made about UCLA after the NCAA Tournament would be a public relations nightmare for a company like Nike.
MORE FROM YARDBARKER
Bruins News

Delivered to your inbox

You'll also receive Yardbarker's daily Top 10, featuring the best sports stories from around the web. Customize your newsletter to get articles on your favorite sports and teams. And the best part? It's free!