Posted March 22, 2013 on AP on Fox
Redshirt freshman Arielle Roberson is living out her very own silver linings playbook. Shortly after arriving at the University of Colorado last season, she tore her left labrum, requiring season-ending surgery, something she now says made her both a better player and a better person. ''It changed my perspective on things,'' Roberson said. ''Playing is a huge opportunity, it's a blessing. ... I think it opened my eyes to a lot more, just in life, to being grateful for every little thing that you get to do, for waking up in the morning, for being able to go to sleep at night.'' That first week after her operation she mostly stayed in bed, homesick and crying herself to sleep. Luckily, her older brother Andre is a star forward on the Colorado men's basketball team. So, he was there for her, bringing dinner by her dorm, helping out with her homework, anything to keep her spirits up. ''He made sure he texted me, he called me, checked up on me like a nice, protective big brother,'' Roberson said with a wide smile Friday before watching Andre's Buffaloes play Illinois in the men's NCAA field. Arielle's team, seeded fifth in the Norfolk Regional, faces No. 12 seed Kansas (18-13) in the NCAA women's tournament Saturday in Boulder in the Buffs' first NCAA game in nine years. The other game at the Coors Events Center pits No. 4 seed South Carolina (24-7) and No. 13 seed South Dakota State (25-7). Reflecting on her not-so-lost season, Roberson said she was able to sit back and absorb so much at practice. Because she couldn't travel with the team, she also got to see plenty of Andre's games. ''I took a lot away from that because I wouldn't have been able to do that if I wasn't injured. So, that's the blessing in disguise,'' she said. ''I get to watch him play and go with him to eat after games and things like that. ''There's always a positive to any negative things that happen.'' Andre Roberson, who's 13 months older than Arielle, celebrated the men's second straight NCAA tournament berth on Sunday, then cheered on when his sister's team earned its bid 24 hours later. ''It's great how we both made it,'' Andre Roberson said. ''Both programs are up and rising ... So it's pretty cool to have her in the NCAA, as well.'' And especially back on the court. ''With the injury last year she was kind of depressed and upset because she worked so hard in the offseason preparing,'' Andre Roberson said. ''She was disappointed that she couldn't travel with the team as well. I kept her focused to keep working and it's paying off.'' After a summer filled with pickup games, H-O-R-S-E and ''21'' against Andre back in their hometown of San Antonio, Roberson returned to school and worked her way back into playing shape. She was named the Pac-12 Freshman of the Year after averaging 12.1 points and six rebounds and leading the Buffaloes (25-6) to a No. 19 ranking and a 13-5 mark in the ultra-competitive Pac-12. She set a school record by scoring in double figures in her first 13 games. Roberson said all those hours on the court last summer facing her brother, who's a half-foot taller at 6-7, paid off. ''Yeah, because I'm prepared for Brittany Griner. Just kidding,'' Roberson said. ''He's a big man, and there's not really any girls that big. Granted, you have Brittany Griner and the girl from Iowa State and I think BYU may have had one. So, you don't really run across that many big people. So, that helped a lot. His length. Shooting over them and getting around them. Granted, it was not easy. But it definitely prepared me.'' So did sitting out last year, ironically. ''She was very, very engaged,'' Buffaloes coach Linda Lappe said. ''She did her rehab during practice. She made sure she watched and she understood. She's very perceptive. She understood what our team was lacking last year and something that maybe she could bring this year, part of that is consistency, part of that is competitive fire.'' Lappe said Roberson was able to see the game from a coach's perspective last season. Sitting on the bench, she also worked on her shot. Yes, her shot. ''Even before she could stand she would sit in a chair and she would shoot. And work on her form,'' Lappe said. ''She did anything that she could do basketball-wise before she could even be on the court, so she kept her touch. I think it really helped her shot. She shot it pretty well this year, a lot better than she ever did in high school. She utilized that year to get better at something.'' Kansas coach Bonnie Henrickson lost out in recruiting Roberson in large part because Andre was already in Boulder and the siblings figured their parents, John (basketball) and Lisa (volleyball), who were both student-athletes at New Mexico State, could get to more of their games if they were on the same campus. ''Arielle is a phenomenal player,'' Henrickson said. ''We recruited her and thought she'd be a great player in our league. She certainly has done everything we thought she'd be capable of. she plays both the 3 and the 4, she can shoot the 3. She can put it on the floor. She's a tough kid.'' --- Follow Arnie Melendrez Stapleton on Twitter: http://twitter.com/arniestapleton
Original Story:
http://msn.foxsports.com/wcbk/story/R...
THE BACKYARD
BEST OF MAXIM
RELATED ARTICLES
Redshirt freshman Arielle Roberson is living out her very own silver linings playbook. Shortly after arriving at the University of Colorado last season, she tore her left labrum, requiring season-ending surgery, something she now says made her both a better player and a better person. ''It changed my perspective on things,'' Roberson said. ''Playing is a...
AUSTIN, Texas - Colorado players Spencer Dinwiddie, Andre Roberson and Sabatino Chen discuss the NCAA Tournament matchup against Illinois.
Illinois' star Brandon Paul will be guarded by lengthy Colorado forward Andre Roberson in Friday's NCAA Tournament game.
Colorado star Spencer Dinwiddie was an unabashed ball of energy Thursday during Colorado's practice.
Colorado players Josh Scott and Askia Booker discuss Friday's loss to Illinois in the second round of the NCAA Tournament.
Buffaloes News

Delivered to your inbox

You'll also receive Yardbarker's daily Top 10, featuring the best sports stories from around the web. Customize your newsletter to get articles on your favorite sports and teams. And the best part? It's free!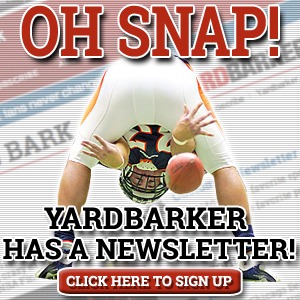 Latest Rumors
The Backyard

Today's Best Stuff

For Bloggers

Join the Yardbarker Network for more promotion, traffic, and money.

Company Info

Help

What is Yardbarker?

Yardbarker is the largest network of sports blogs and pro athlete blogs on the web. This site is the hub of the Yardbarker Network, where our editors and algorithms curate the best sports content from our network and beyond.