Found April 09, 2013 on Bruins Blue Digest:
The 2012-13 NCAA men's basketball season is over. It ended when Louisville took home their own trophy on Monday night, which is just their third in program history. (Big deal - UCLA has 11; call us when you reach the halfway point, Rick Pitino.) With that, though, comes the scrambling associated with basketball recruiting. For UCLA, that scramble is mostly over. The Bruins' 2013 class already has three commits, all wingmen: Zach Lavine out of Washington, Allerik Freeman out of Nevada, Bryce Alford (yes, Steve Alford's kid) out of New Mexico, and Noah Allen out of Salinas, CA. Of course, there's still one more big fish to be caught: Point guard Rysheed Jordan, whose final list includes St. John's, Temple, and UCLA. And although some scouting services have LaVine as the superior prospect, the five-star 2-guard out of Washington doesn't provide what Jordan can. While LaVine is an electric scorer, he's not the playmaker that Jordan is. LaVine isn't a true point guard, despite his size and frame, which are point-guard-like. Jordan? He's an above-average passer and has played the on-guard spot in high school rather consistently. While his high school averages don't suggest that Jordan is a gaudy playmaker -- he averages around 25 points, six rebounds and four assists a contest -- scouting services across the nation think Jordan is ready to play the role of offensive initiator at a major college. And UCLA won't have that, at least not definitely. While we don't know if Steve Alford's going to have the cajones to use Kyle Anderson the way Anderson should be used -- as a versatile, physical point forward -- we do know that even unimaginative coaches can do serious damage with traditional-looking point guards. While Anderson is likely the better playmaker and the smarter player overall at this point, Jordan would provide a nice option at the point should Alford be a lazy coach. (We don't know if he is yet, but many coaches are.) Because if Anderson can't man the offense, and if Jordan doesn't head west, then the Bruins are left with a slew of off-guards whose primary goal is to score. With Jordan Adams and Norman Powell returning, and with Allen, Freeman and LaVine coming in, someone's going to need to play the role that Larry Drew II played so well in 2012-13. Of course, it's fair to note that UCLA is at a bit of a disadvantage with Jordan. The high school senior is from Philadelphia, PA, and St. John's is an hour or two away while Temple is in Philly. It was reported that Jordan preferred to stay close to home, but that was many months ago and things may have changed, except for the fact that Temple and St. John's are still options. Still, neither of those schools come close to measuring up with the basketball culture surrounding UCLA, meaning it's fair to assume UCLA has a reasonable shot when Jordan announces his decision on Thursday. Still, there's reason to be anxious, both because the Bruins need Jordan, and because the Bruins may not get him.
Original Story:
http://www.bruinbluedigest.com/ucla-b...
THE BACKYARD
BEST OF MAXIM
RELATED ARTICLES
Louisville Cardinals men's basketball coach Rick Pitino led his team to the 2013 NCAA championship Monday night with an 82-76 win over the Michigan Wolverines. Pitino probably expected to win the championship after getting the top seed in this year's NCAA tournament. What Pitino didn't expect, however, were the loud fireworks that went off a few seconds after the...
gocards.com Michigan might have a little extra motivation ahead of tonight's matchup against Louisville for the national championship. Cardinals coach Rick Pitino apparently accepted the Wolverines' head coaching job in 2001, only to rescind it and head to Louisville instead. According to mlive.com, Pitino actually signed an agreement to become head coach of Michigan, but a conversation...
Someday soon, Rick Pitino is going to have to explain the tattoo to his grandkids. But first, he's going to tell them the story of how getting into the Hall of Fame might have been only the second best thing that happened to him on a serendipitous Monday in April. Because barely 12 hours after Pitino became a member of one of the most exclusive clubs in sports, he did something...
Louisville coach Rick Pitino announced to the world that he had promised his players that he would be getting a tattoo if they won it all. Is this it?
It's good to be Rick Pitino these days. Top-seeded Louisville is playing for the national championship, giving Pitino a chance to be the first coach to win titles at two different schools. His son, Richard, is the new Minnesota coach. One of his horses has a spot in the Kentucky Derby after coming from behind to win the Santa Anita Derby. Oh, and Monday morning, the Hall of...
We take a closer looker at the numbers after coach Rick Pitino and Louisville took down Michigan to win the 2013 NCAA national championship.
They haven't stopped partying in Louisville. The latest celebration Wednesday was a bit more structured as the NCAA champion Cardinals' men's team and runner-up women's squad received heroes' welcomes at the KFC Yum! Center. A near-capacity crowd awash in red thanked players and coaches for providing one of the most satisfying weeks ever with both playing for...
Rick Pitino capped the greatest week of his life with the prize he wanted most of all. Luke Hancock produced another huge game off the bench, scoring 22 points, and Pitino became the first coach to win national titles at two schools when relentless Louisville rallied from another 12-point deficit to beat Michigan 82-76 in the NCAA championship game Monday night. This title came...
Today, the Louisville women's basketball team will compete against the UConn Huskies in New Orleans for the national championship. If the Cardinals are successful, Louisville will join UConn as only the second school in history to win the men's and women's basketball championships in the same year. Unfortunately, if the Cards pull it off, the two teams won't celebrate together...
BallertainmentGary Payton and Rick Pitino elected to Hall of Fame with five others Monday, Gary Payton became a first ballot Hall of Famer and Rick Pitino added to what could be his personal "Best Week Ever" as the official announcement of the 2013 Naismith Memorial Basketball Hall of Fame class was made in Atlanta. Payton played 17 years in the league, made nine All-Star appearances...
Volume beat quality as Louisville took down a game Michigan squad, 82-76, to earn their 3rd national championship and 1st under Rick Pitino in what will likely go down as one of the best played national championship games of all-time.  Why say volume was the difference? Perhaps because the Cardinals were able to get off 13 more field goal attempts, going 28-61 (45.9...
The last note of ''One Shining Moment'' had yet to reach the people in the cheap seats at the Georgia Dome when college basketball started doing what it does so well - looking ahead to next season. Louisville's 82-76 victory over Michigan on Monday night is going to go down as one of the best national championship games. Cardinals coach Rick Pitino won his second...
College Basketball News

Delivered to your inbox

You'll also receive Yardbarker's daily Top 10, featuring the best sports stories from around the web. Customize your newsletter to get articles on your favorite sports and teams. And the best part? It's free!
THE COLLEGE BASKETBALL HOT 10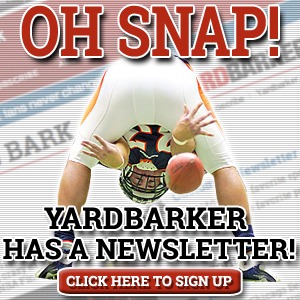 Latest Rumors
Best of Yardbarker

Today's Best Stuff

For Bloggers

Join the Yardbarker Network for more promotion, traffic, and money.

Company Info

Help

What is Yardbarker?

Yardbarker is the largest network of sports blogs and pro athlete blogs on the web. This site is the hub of the Yardbarker Network, where our editors and algorithms curate the best sports content from our network and beyond.