Found August 28, 2012 on Fox Sports West:
SHANGHAI The UCLA basketball team completed its three-game tour in China with a 92-63 victory over the Shanghai Sharks of the Chinese Basketball Association (CBA) on Tuesday evening at Yuan Shen Sports Center. Travis Wear led the Bruins with 26 points, while Kyle Anderson logged a double-double with 21 points and 11 rebounds. Wear connected on 10 of 12 shots and grabbed eight rebounds. Jordan Adams scored 18 points on 7-of-15 shooting, and Tyler Lamb rounded out UCLAs list of double-digit scorers with 15 points and a game-leading six steals. The Shanghai Sharks are a good team, and we know that they were missing some players, Travis Wear said in a press conference following the game. But, they gave us a fight and it was an awesome experience being able to enjoy this camaraderie and the way that this community has embraced us over the past week. UCLA led the contest the entire way, opening a 4-0 lead on baskets from David Wear and Tyler Lamb before using a 6-0 scoring run to secure a 10-3 advantage in the opening minutes of the first quarter. The Bruins led by a 22-12 margin after the first quarter and entered halftime with a 46-30 cushion. The Sharks drew within seven points in the third quarter, reducing UCLAs advantage to 55-48 with 3:01 to play in the frame. The Bruins answered with an alleyoop dunk from Travis Wear, who received a perfectly-executed lob from Anderson. UCLA closed the third quarter with a 63-50 cushion and used a 19-2 scoring run to end the game, pushing its lead to a game-high 29 points as the buzzer sounded. Following the game, UCLAs team was met by former Houston Rockets standout Yao Ming, co-owner of the Shanghai Sharks. The Bruins gathered for a team photo with Yao, as numerous photographers congregated for the unique photo opportunity. The Bruins open their 2012-13 season in a renovated Pauley Pavilion against Indiana State on Friday, Nov. 9. Fans can purchase season tickets and mini-plans online by visiting uclabruins.com. Postgame QuotesUCLA head coach Ben Howland -on the level and style of basketball in China, versus the United States Our system is set up to where players who are developing for the professional level go to school. They are learning and they are student-athletes. A lot is demanded of them, both educationally and basketball-wise. I think that it helps them in many ways. I know that here in China, kids join professional teams at a very young age and probably dont have as much education as they would have if they went to the university system like we do. I think its very helpful for our players. I think its good for developing basketball players and people that will be successful beyond basketball. -on UCLAs expectations for the coming season I think that we have a very good recruiting class thats coming into our program three of the players were here with us in China. We have a very good group of returning players who learned a lot from last year. We have very high expectations to be successful going into this season. Our number one expectation is to try and win the Pac-12. Winning the Pac-12 automatically gets you a berth to the NCAA Tournament. Junior forward Travis Wear -overall impressions on the teams week-long trip to China This whole trip has been a great experience. I have never been to China, but to come out here and experience the culture the way that we have been embraced has been awesome. The hospitality that we have been shown has been excellent. I would really enjoy to see one of these teams come out to UCLA, and we could show them the same kind of hospitality that you showed us. As far as this game goes, the Shanghai Sharks are a good team. We know that they are missing some players. But, they gave us a fight and it was an awesome experience being able to enjoy this camaraderie and the way that this community embraced us. Freshman guard Kyle Anderson -on his performance Tuesday night I thought that I had a pretty good and complete all-around game. It just came along with the team game. It was about getting guys involved and defensive rebounds and doing things to allow the team to win. -on playing a more competitive team in China It was pretty cool. They had a different style of play, kind of an NBA style of play. They were very well-disciplined and well-coached, you could tell. They were staying on their feet, not falling for shot fakes, coming into jump stops, just the fundamentals and the basics. They cut it to 10 points, and thats when we got it together. We kept our composure and went on a great run. Basketball is a game of runs. -on what he has learned in his first three college games (all exhibitions) I definitely learned that you have to play hard. There are no possessions off in college. Every time you are out there, you have to give your all. It all comes with being well-conditioned. Youve just got to play hard every second that youre out there. -on how the games in China will help going forward this season I think this helped me out a lot. I had no clue that this is how it was. I had a clue, but I guess I wasnt that well-prepared for it. But I think this got me pretty well-prepared. Junior guard Tyler Lamb -on fighting through a closer third quarter and getting the victory Our guys pulled it together and everybody kept their composure. I think that is really great for what is to come. They brought it back down to eight or 10 early in the second half. They were kind of sticking around. For us to have brought that lead back up is really good for us. -on responding to Shanghai trimming UCLAs lead in the third quarter Every team goes through adversity during a game. I mean, their crowd was into it and they started knocking down some shots. But we know how we are capable of playing so we went out there and executed. We just focused on making defensive stops and getting some easy baskets. We went in there and got a couple stops and that led to easy layups and open threes. -on what this team gained from its trip to China I think we know a little bit more of how we can play together and what we are capable of when we play a whole team effort on defense. We have multiple weapons we can go inside and we have really good guard play. I think we are just trying to become a complete team. These three games helped us to see where we stand. I think we can go into practice for the real season and well be all right. -on the advantage of playing these exhibition games During practice at UCLA We practice against the same guys each day, so you know their moves and their go-to moves. But when you come out and play against teams like this, they dont know what to expect and you dont know what to expect. We just have to execute. I think we did a pretty good job of executing. -on looking ahead to the season and returning to Pauley Pavilion We cant wait to get back into Pauley. Its on everybodys mind. Its a really big deal for us to get back in Pauley and play in front of our UCLA fans and in front of our classmates. A lot of people couldnt make it to the games last year, but just to be able to come back and be able to play in Pauley, which is a historic place, is just great.
Original Story:
http://www.foxsportswest.com/08/28/12...
THE BACKYARD
BEST OF MAXIM
RELATED ARTICLES
Travis Wear had 26 points to lead UCLA, while Kyle Anderson had 21 points and 11 rebounds.
College Basketball News

Delivered to your inbox

You'll also receive Yardbarker's daily Top 10, featuring the best sports stories from around the web. Customize your newsletter to get articles on your favorite sports and teams. And the best part? It's free!
THE COLLEGE BASKETBALL HOT 10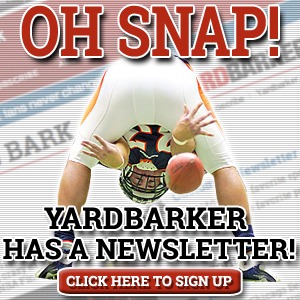 Latest Rumors
The Backyard

Today's Best Stuff

For Bloggers

Join the Yardbarker Network for more promotion, traffic, and money.

Company Info

Help

What is Yardbarker?

Yardbarker is the largest network of sports blogs and pro athlete blogs on the web. This site is the hub of the Yardbarker Network, where our editors and algorithms curate the best sports content from our network and beyond.