Found September 14, 2013 on isportsweb.com:
For those of you that know me somewhat, know that I have always been a fan of ESPN. And while I am still a fan, over the years there have been things that have made me less and less of an admirer of the world leader in sports. One of these moments happened a few days ago when an article about "The non conference games we'd love to see" was published on ESPN.com. Skimming the games, the first one I would not care much about, Kansas vs Missouri, but I could see that the fan bases of those school would differ with me. The next two, GTown vs SU and Kentucky vs Indiana, I am totally on board with. I love to see those two games each and every year, and from the sounds of it, Hoyas versus Orange will be an on going thing for the next ten seasons, as the two schools are finalizing a deal to play one another for the next decade. Then, ESPN just goes south, saying that the game they like to see is… North Carolina vs Raleigh News & Observer. Putting the reason for it as this… The Tar Heels' crimes, misdeeds and lack of punishment have been well documented in the news media, but nowhere as thoroughly and as well as at the local newspaper. The staff at the N&O has been relentless and thorough in its coverage. We suggest a game of H-O-R-S-E (with the African-American studies department excused from judging) at the Newseum to settle this once and for all. First off let's say right off the bat that most of the commentary in the snippet above, especially since the African-American Studies was called into play in the paragraph, has to do with the football team in Chapel Hill. So, why put it on a basketball article is beyond me. Second of all, if you are writing about non conference games it would be assumed that it would entail two programs, which, from what I know, the News & Observer isn't in Division I. Thirdly, how many times does one school have to pay for its mistakes? Carolina was sanctioned by the NCAA, it paid for its mistakes. Time to move on! Furthermore, ESPN should remember that while a lot of its readers might be knowledgeable of their sports of choice or of their teams/franchises, many might not know the full story of what is going on with Carolina. Writing something like "lack of punishment" could easily be seen as UNC never getting a set back for what happened. They did! On the other hand, if the article was talking about P.J. Hairston things have not been finished there, so, once again, that phrase is misleading to people that are not in the mix of what is going on with UNC Basketball. And even more, it gives fuel to the haters to once again go off on the program, be it the gridiron or the hardwoods. It is truly sad that someone would have written an article like this, having put teams like Kentucky, Kansas and Georgetown twice in games they like to see those teams in, and all they could come up with for a storied program like North Carolina was that rubbish. Especially when games like UNC against Kansas or Carolina versus Florida would be favorites for both of the fan bases. And I am sure that there could be more and more games that would be great to see when it comes to the Tar Heels. While I am sure that all the ABC'ers and haters will agree with the ESPN pick for UNC Basketball since it is always in the news for this and that, let me give you a good game I like to see… Massachusetts vs Memphis, with coach John Calipari in attendance at mid-court. The reason why for this game? Does not really matter, it would be vacated in a couple of years anyway!
Original Story:
http://feedproxy.google.com/~r/isport...
THE BACKYARD
BEST OF MAXIM
RELATED ARTICLES
Just flip it over to the corner, watch the shooting guard escalate, and at the point of his shot, releases the basketball. As the ball floats in the air, the rotation cutting the rowdy atmosphere of the Dean Smith Center, the audience watching from home can feel the weight of the ball as it falls through the mesh netting and smacks the paint below. Another P.J. Hairston three-pointer...
Theo Pinson UNC's 2014 class is already shaping up nicely and they are currently ranked as having the number 1 class for 2014. UNC has already landed 3 five-star recruits for the 2014 season in Joel Berry, Theo Pinson, and Justin Jackson. Berry is a 6'0 point guard out of Florida with an incredibly advanced skill set and physique for his age. He is ranked 14th overall in ESPN's...
It is kind of weird that just as college football is finding its groove, not even a third into the season, it's already time to hear about pre-season rankings for college basketball. A few days ago The Sporting News released theirs, putting UNC Basketball in the Top 10. Head coach Roy Williams' squad is ninth in this pre-season poll. The third ACC team in the Top 10, following...
By now most diehard UNC fans have probably taken a glance or two at the teams 2013-14 schedule. Right now the schedule looks like this:   Fri. Nov. 1 UNC Pembroke (exhibition) TBA Fri. Nov. 8 Oakland TBA Hall of Fame Tipoff Tournament Fri. Nov. 15 Holy Cross TBA Sun. Nov. 17 Belmont 4 p.m. Sat. Nov. 23 vs. Richmond (Mohegan Sun) Uncasville, Conn. Noon Sun. Nov. 24 vs. Fairfield...
Tar Heels News

Delivered to your inbox

You'll also receive Yardbarker's daily Top 10, featuring the best sports stories from around the web. Customize your newsletter to get articles on your favorite sports and teams. And the best part? It's free!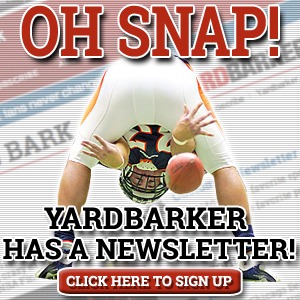 Latest Rumors
The Backyard

Today's Best Stuff

For Bloggers

Join the Yardbarker Network for more promotion, traffic, and money.

Company Info

Help

What is Yardbarker?

Yardbarker is the largest network of sports blogs and pro athlete blogs on the web. This site is the hub of the Yardbarker Network, where our editors and algorithms curate the best sports content from our network and beyond.