Last game out the Panthers (21-17) knotted the best-of-three series and will host the Cougars (19-17) on Friday for the CBI title. Reggie Moore scored 16 of his game-high 18 points for Washington State (19-17) in the second half, while Abe Lodwick and DaVonte Lacy added nine each. The BIG game (rubbermatch) is Friday. When: 7:00 PM ET, Friday, March 30, 2012 Where: Petersen...
I never thought I would write this, but I wish Tim Higgins and Jim Burr could be on the officiating crew for the final game of the CBI Championship. No. I'm not joking. I'll get to the recap a little later. These morons deserve their own post. I realize many of you didn't see the game last night. Let's jump ahead to the final seconds. Pitt has a 6-point lead after Lamar Patterson...
SAY THIS ABOUT Washington State senior Abe Lodwick: He saved the best for last. If the bomber from Bend continues the torrid pace he's established, both shooting and rebounding, since the Cougars entered the College Basketball Invitational four wins ago then the oddsmakers who have installed Pitt as a 9 1/2-point favorite today in Game 2 of the championship series figure to look silly.
Washington State's D.J. Shelton blocked a last-second shot by Tray Woodall as the Cougars hung on to beat Pittsburgh 67-66 on Monday in Game 1 of the best-of-three CBI Finals. Abe Lodwick led Washington State (19-16) with 16 points. Woodall, who led Pitt (20-17) with 16 points, took an inbound pass with 3.5 seconds left and ran the length of the floor before making an out-of...
ABE LODWICK WAS locked in. So when the ball to came to him 28 feet from the basket in the final seconds of the first half, he didn't hesitate. Swish. And so it was, in dominating and convincing fashion, the Cougars punched their ticket to the CBI Championship Series after a 72-55 shellacking of Oregon State.
PULLMAN — Ken Bone was to the point Monday night when asked about the work of fifth-year senior Abe Lodwick. "Oh, he was great," Bone said after the Cougars dispatched Wyoming 61-41 to earn a College Basketball Invitation semi-final matchup Wednesday at 7 p.m. in Corvallis against Oregon State. Lodwick turned in a career night in all phases of the game.
Each day leading up to the Cougars' final regular-season home game against Washington, an interview with a senior will be posted to this website. Friday's Q&A is with Abe Lodwick, a forward from Bend, Ore.
SPOKANE – The season was just six games old, but Abe Lodwick sensed that his Washington State basketball team was flirting with disaster. The Cougars had capped an 0-3 showing at the 76 Classic in Anaheim, Calif., by blowing a 14-point lead in the final seven minutes of a 64-63 loss to underwhelming UC Riverside. The loss dropped Washington State to 2-4. Lodwick took matters into...
MORE STORIES >>
College Basketball News

Delivered to your inbox

You'll also receive Yardbarker's daily Top 10, featuring the best sports stories from around the web. Customize your newsletter to get articles on your favorite sports and teams. And the best part? It's free!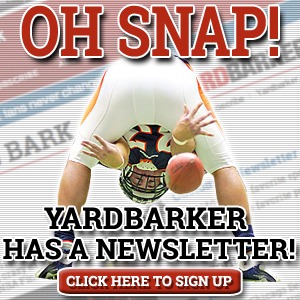 THE COLLEGE BASKETBALL HOT 10