CLEMSON, S.C. (AP) Clemson backup guard Adonis Filer plans to transfer from the Tigers after the spring semester.
Clemson has announced that guard Adonis Filer will transfer from Clemson after the semester ends.  Filer, the second Tiger to transfer (Devin Coleman) this season, leaves an open spot should forward K.J. McDaniels choose to return for his senior year. "We thank Adonis for the hard work he has given to our program these past two seasons," head coach Brad Brownell said...
Adonis Filer intends to transfer from Clemson following the spring semester, Head Coach Brad Brownell announced Sunday.
K.J. McDaniels (32) and Adonis Filer (3) both contributed to the Tigers win over Virginia Tech on Jan. 15. For only the fifth time in Clemson basketball history, the Tigers have opened ACC play with a record of 2-0 on the road. With the defeat of Virginia Tech on Wednesday night, their overall record has improved to 12-4. Their only ACC loss to date is to Florida State in Littlejohn...
Freshman Adonis Filer scored a career high 21 points on a perfect shooting performance and fueled a 27-4 first-half run that carried Clemson to its 15th straight victory over Citadel 92-51 on Tuesday. Filer had three 3-pointers and 10 points during the surge, which turned a tight game into a blowout for the Tigers (8-4). Citadel (3-8) lost its seventh straight on the season. The...
CLEMSON - Brad Brownell, Adonis Filer and K.J. McDaniels after Saturday night's 66-54 loss to No. 8 Arizona.
CLEMSON - Brad Brownell, Rod Hall, Adonis Filer and K.J. McDaniels look ahead to Saturday night's 8 p.m. Littlejohn showdown versus No. 8 Arizona.
CLEMSON - Interviews with K.J. McDaniels and Adonis Filer, plus Brad Brownell shares his perspective on the Clemson football team and what he hopes to see from Tiger fans.
MORE STORIES >>
College Basketball News

Delivered to your inbox

You'll also receive Yardbarker's daily Top 10, featuring the best sports stories from around the web. Customize your newsletter to get articles on your favorite sports and teams. And the best part? It's free!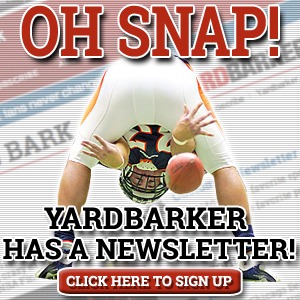 THE COLLEGE BASKETBALL HOT 10