Given the late departure of Andre Roberson to the NBA, the Colorado Buffaloes found themselves with a semi-unplanned scholarship to fill. The last guy that Colorado added late in a recruiting cycle from the San Antonio area seemed to work pretty well (Roberson), and the Buffaloes landed another on Friday evening, as 6′-6″ wing George King of Brennan (TX) [...]
Andre Roberson left Colorado a year early so he could develop his game quicker for the NBA, his father said Wednesday.John Roberson, who played 12 years professionally overseas, shed light on his son's decision. "For him, it was just development and where he saw he'd be developing more," John said from his home in San Antonio. "You look at all the different dynamics...
Sunday night was the deadline for early entrants in to the NBA Draft.  Most guys don't waste too much time declaring after the NCAA Tournament ends while others take their time and gauge their odds of being a first round pick or being drafted at all before they declare.  One of the ones choosing the latter was Colorado's Andre Roberson, who waited till late Sunday to make...
Colorado junior forward Andre Roberson will enter the NBA draft. The school announced the decision Sunday on its website, saying he notified coach Tad Boyle earlier in the day. Roberson originally scheduled a news conference for Friday, but it was canceled to give him more time to consider his decision. Roberson led the Pac-12 with an 11.2-rebounding average. He also scored nearly...
Andre Roberson canceled a Friday press conference at which he was scheduled to announce whether he would enter the NBA draft. The deadline is 10 p.m. Sunday for non-seniors to declare for the draft."It's a big decision, an emotional decision," Colorado coach Tad Boyle said. "Especially for Andre, when you want something (professional career) so much and you'...
There still is no word whether the nation's second-best rebounder will turn pro or return to Colorado for his senior season. Junior forward Andre Roberson and Buffaloes coach Tad Boyle were scheduled to discuss his decision at a news conference Friday morning, but that briefing was canceled and the school said there are ''currently no plans at this time to reschedule...
Andre Roberson is pondering whether to return to Colorado for his senior season.
Redshirt freshman Arielle Roberson is living out her very own silver linings playbook. Shortly after arriving at the University of Colorado last season, she tore her left labrum, requiring season-ending surgery, something she now says made her both a better player and a better person. ''It changed my perspective on things,'' Roberson said. ''Playing is a...
Andre Roberson scored a career-high 24 points and helped spark an 18-2 second-half run to help Colorado beat Stanford 65-63 on Wednesday night. Roberson, the leading rebounder in the country going into the night, had eight boards and finished 9 of 13 from the floor while helping the Buffaloes (19-8, 9-6 Pac-12) complete a season sweep of the Cardinal after five straight losses in...
As diehards of this site (Mom? Are you there?) already know, The Hoops Manifesto runs a College Dunk of the Year Tournament every spring.  Our next nominee for the 2012/13 edition is Colorado's Andre Roberson (despite the ref calling him for a charge):[youtube]pvKw1xWCFzY[/youtube]Big Up: Ballin' Is A HabitOther Dunk of the Year Nominees:Rakeem ChristmasDoug Anderson Archie Goodwin 
MORE STORIES >>
College Basketball News

Delivered to your inbox

You'll also receive Yardbarker's daily Top 10, featuring the best sports stories from around the web. Customize your newsletter to get articles on your favorite sports and teams. And the best part? It's free!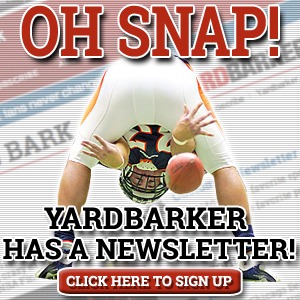 THE COLLEGE BASKETBALL HOT 10