MADISON, Wis. (AP) It's best to get the question out of the way quickly: Yes, the Wisconsin Badgers are hungry to get back to the Final Four. Anything otherwise would have veteran coach Bo Ryan finding a way to get his team aiming for it. Going into his 43rd year in the profession, Ryan has one accomplishment still missing on his resume - a Division I national championship...
The Wisconsin Badgers enter the 2014-2015 college basketball season with expectations at an all-time high.  Coming off of the school's first Final Four appearance since the late 90's, the Badgers return 4 of the 5 starters from last years team.  The lone starter who won't be back?  Sharp-shooting guard Ben Brust, who averaged 34.8 minutes per game, as well as 12.9 points...
It might just be that time to talk Badger hoops again. Yeah; the shot to gut Aaron Harrison delivered two months ago still hurts. It's time however, to shake it off and look forward to what's to come for the 2014-15 season. Wisconsin will be a favorite to win the Big Ten with sights on surpassing last year's Final Four loss. There have been some big games scheduled so far....
MILWAUKEE -- Ben Brust recognizes the next Wisconsin loss will end his college basketball playing career. And so, the Badgers' senior sharpshooter is doing whatever he can to put off that fate for another game, another weekend. On Thursday, that meant Brust was center stage again, scoring from various angles around the 3-point line. Brust buried four 3s and scored 17 points....
Wisconsin Basketball: March outlook for regular seasonFinally, the month of March is upon us. After a successful February, Wisconsin looks poised to make an extensive, post-season run. Only three games remain in the regular season for the Badgers. If all are won, the NCAA selection committee could reward UW with a high seed in a region with close proximity. UW's first two games...
In exactly one month from now, the first round of the 2014 NCAA tournament will kick off. I know it may seem a little early to be predicting a team's fate, but after the past week, you have to wonder how far can this Wisconsin team go. Bo Ryan has led the Badgers to twelve-straight NCAA tournaments, but has never advanced past the elite eight. Every March, the murmurs of "this...
MADISON, Wis. -- Ben Brust is drawing a diagram of his slanted driveway in the Chicago suburbs, trying to explain where the origin of his spectacular shooting range began. There is a sidewalk that extends from the driveway and winds beside grass in the front yard. And here, where the sidewalk nearly meets driveway, he sketches an "X." This is the spot, truly, where he credits...
Wisconsin Badgers junior guard Ben Brust is definitely going to be the big man on campus Saturday night after coming up with two clutch shots against No. 3 Michigan.The first came at the end of regulation as time expired to help send the game into overtime. Brust took the inbounds pass and proceeded to launch a prayer around mid-court, which just so happened to find the bottom of...
FROM HALF COURT
With Indiana losing to Illinois earlier in the week, Michigan could very easily have been the #1 team in the country with a win over Wisconsin today.  Wisconsin had other plans though.  With 3 seconds on the **** Michigan took a three point lead after a Hardaway Jr. three pointer.  The game looked pretty much over at the time before Ben Brust hit a crazy running buzzer beater...
MADISON, Wis. The reasons for Ben Brust's dramatic increase in rebounding totals this season aren't entirely clear. Maybe it's more assertiveness as an upperclassman. Perhaps it's a measure of toughness or simply being in the right place on the court. Brust, Wisconsin's 6-foot-1, 195-pound off-guard, doesn't know why he leads the Badgers in rebounds after...
MORE STORIES >>
College Basketball News

Delivered to your inbox

You'll also receive Yardbarker's daily Top 10, featuring the best sports stories from around the web. Customize your newsletter to get articles on your favorite sports and teams. And the best part? It's free!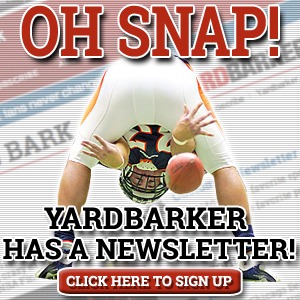 THE COLLEGE BASKETBALL HOT 10