B.J. Monteiro scored 15 of his 21 points in the second half and Eric Evans added 17 points to lift Duquesne to an 88-77 victory over Charlotte on Wednesday, spoiling the 49ers' regular season home finale. In all, five Duquesne players finished in double figures with T.J. McConnell and Sean Johnson adding 14 apiece, and Jerry Jones scoring 13 as the Dukes (16-13, 7-8 Atlantic...
DAYTON, Ohio (AP) -- B.J. Monteiro scored 20 points to pace four in double figures for Duquesne in an 83-73 win over Dayton on Wednesday night, helping the Dukes avoid their first three-game skid of the season. Mike Talley added 15 points, Eric Evans 12 and Jerry Jones 10 for the Dukes (13-9, 4-4 Atlantic 10 Conference). Monteiro also went 4 of 7 from 3-point range for Duquesne...
B.J. Monteiro scored 24 points and grabbed 14 rebounds, and Sean Johnson also scored 24 points as Duquesne routed Houston Baptist 118-72 in a nonconference game Saturday. Jerry Jones contributed 19 points and T.J. McConnell had nine assists for the Dukes (9-5), who posted their highest score since a 129-59 victory over Howard on Nov. 9, 2007. Duquesne outscored the Huskies (5-8...
B.J. Monteiro scored 28 points to lead Duquesne over Bowling Green 86-76 on Wednesday night. Monteiro was 11 of 14 from the field for the Dukes (8-5), who finished shooting 52.5 percent (31 of 59). It was Duquesne's fourth straight win against the Falcons. Bowling Green shot 53.6 percent from the field (30 of 56), but it turned it over 18 times. Duquesne scored 22 points off...
B.J. Monteiro had 24 points to lead seven Duquesne players scoring in double figures in a 97-81 win over District of Columbia in the 2K Sports Classic on Friday. Sean Johnson scored 19 points, T.J. McConnell 15, Mike Talley 14, Eric Evans 11 and Andre Marhold 10 for the Dukes (2-1). Brandon Herbert scored 21 points and Nigel Munson added 20 points and seven rebounds for the Division...
MORE STORIES >>
College Basketball News

Delivered to your inbox

You'll also receive Yardbarker's daily Top 10, featuring the best sports stories from around the web. Customize your newsletter to get articles on your favorite sports and teams. And the best part? It's free!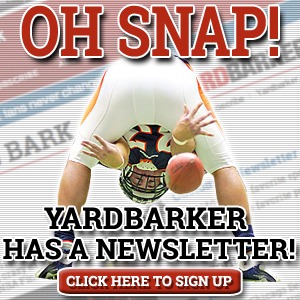 THE COLLEGE BASKETBALL HOT 10