TUCSON, Ariz. -- Brandon Ashley leaned back in one of the new seats at McKale Center, smiled and greeted the first wave of reporters at Arizona basketball's media day. "I'm living, man," he said, asked how he was doing. "I'm not surviving, I'm living. There's a difference." Life is good for Ashley, a skilled junior power forward on the comeback...
It's been four months since Brandon Ashley suffered the broken foot in Arizona's visit to Cal that changed the trajectory of Arizona's season. And we're still not close to Ashley being ready to return to full contact, five-on-five action. "This four months really was about healing, really allowing everything to take shape, to stay off it," Arizona head coach Sean Miller...
SAN DIEGO -- Arizona sophomore Brandon Ashley sat in the corner of the locker room Thursday and comfortably said he'd be back by June.  "Hopefully." Exactly what "back" means remains to be determined, but Ashley expressed optimism while speaking to the local media for the first time since his foot injury six weeks ago. He said that he had successful surgery...
Arizona sophomore forward Brandon Ashley underwent surgery Tuesday to repair a ligament in his right foot, the school announced.
With less than six weeks remaining until Selection Sunday, there were some interesting decisions to be made when putting together this week's bracket. On the top line, Syracuse and Arizona are entrenched as two of the one seeds, and I don't look for that to change unless Arizona really struggles after losing Brandon Ashley for the season due to a foot injury. At this point, the...
Brandon Ashley will miss the remainder of the season with a foot injury. Ashley was averaging 11.5 points and 5.8 rebounds per game for previously undefeated Arizona. "Last night, early in our Cal game, Brandon Ashley suffered a foot injury that will end his season," Arizona coach Sean Miller said in a statement. "While we're all disappointed, we are also aware...
TUCSON, Ariz. -- Arizona forward Brandon Ashley will be out the remainder of the season with what has been described as a "foot injury," the school announced late Sunday. Ashley, a sophomore starter who was averaging 11.5 points and 5.8 rebounds, suffered the injury to his right foot two minutes into top-ranked Arizona's 60-58 loss to California in Berkeley, Calif....
No. 1 ranked Arizona will be without starting forward Brandon Ashley for the remainder of the season with a foot injury, according to ESPN.com.  Ashley was averaging 11.5 points and 5.8 rebounds per game before hurting himself three minutes into the loss to California when he landed awkwardly after missing a shot. "We have to get back to the drawing board and make sure we...
Brandon Ashley has gained 15 pounds since his freshman season at Arizona. "I practically lived in the gym this summer," Ashley said. "I was here most of the summer, working on a lot of things. I wanted to work on my motor, working on my offense and defense." "He's been hungry and has put in a lot of work," Sean Miller said.
TUCSON, Ariz. -- You can hear it in his voice and feel it in his tone: Arizona's Brandon Ashley doesn't intend to be an afterthought again. He's determined to make a difference this season. And he won't be as passive as he was last year, deferring to upperclassmen because he was a freshman. Now, as Arizona gets ready for what could be an exciting season, Ashley...
MORE STORIES >>
College Basketball News

Delivered to your inbox

You'll also receive Yardbarker's daily Top 10, featuring the best sports stories from around the web. Customize your newsletter to get articles on your favorite sports and teams. And the best part? It's free!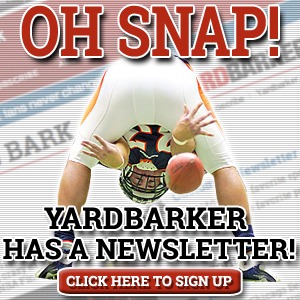 THE COLLEGE BASKETBALL HOT 10