The 2014-15 PItt basketball team is one that promises to compete with the best of the best in the ACC. I expect the Panthers to finish within the top four of the ACC. There will be a tougher schedule for the Panthers given the conference's newest addition is former Big East foe Louisville, and you know that Rick Pitino will have his sights set on a top spot in the ACC. The Panthers...
Cameron Wright led all Pitt guards in scoring last season with 10.5 ppg. Pitt is a little depleted in the shooting guard department with Wright being the only true shooting guard on the roster. Pitt's Cameron Wright drives on Duke's Rasheed Sulaimon In fact the only guards on the Pitt roster other than Cameron Wright are point guards Josh Newkirk and James Robinson. The official...
Pitt's Cameron Wright drives on Duke's Rasheed Sulaimon Player: Cameron Wright Position: Shooting Guard Year: Junior 2013-14 Averages: 30.9 MPG, 10.5 PPG, 3.3 RPG, 2.6 APG What he did well: Wright had a fairly successful junior campaign this past season for the Panthers. He increased his scoring touch significantly from that of his sophomore year. He shot a bit over 45 percent...
Cameron Wright probably regrets his decision to drive the basketball on the possession shown below. Wright, a junior guard for the Pitt Panthers, tried to take it hard to the hole against Virginia in the second half of Saturday's ACC semi-final matchup. He was met by three Cavaliers, all of whom blocked his attempt. It's one of the rare "triple-blocks" we've ever seen.
Cameron Wright scored 14 points to go with eight rebounds and eight assists as Pittsburgh held off Albany 58-46 on Tuesday afternoon. Lamar Patterson added 14 points to become the 42nd player in school history to reach 1,000 career points as the Panthers (12-1) wrapped up their nonconference schedule with a workmanlike victory. Talib Zanna chipped in 10 points and nine rebounds...
I generally don't pay too much attention to the college basketball rankings for the first couple of weeks of the season. A lot of teams load up on cupcakes and it's just hard to get a handle on things when half of all college basketball teams might start out with a few wins. But with the Panthers now 9-0, as I've said in the past, Pitt should be ranked. Pitt's non...
Cameron Wright scored 14 points to lead five Pittsburgh players in double figures in an 85-68 victory over Loyola Marymount at the Petersen Events Center on Friday night. Pitt (9-0) opened the second half on a 12-4 run that gave the Panthers a 52-33 lead. Loyola Marymount cut the deficit to 14 with over eight minutes to play, but Lamar Patterson pushed the lead back to 18 with two...
Cameron Wright scored a career-high 20 points and Pittsburgh pulled away in the second half for a 84-67 victory over Duquesne in the City Game on Saturday afternoon. Wright added five assists and five rebounds in 36 minutes for the Panthers (7-0). Talib Zanna had 13 points and six rebounds and Lamar Patterson chipped in 18 points, eight rebounds and six assists as Pitt beat its...
Cameron Wright said there's no reason to look past South Florida, being that the Bulls swept the Panthers last season in both regular-season meetings. Check here for all the information you'll need for tonight's game.
Ashton Gibbs scored 21 points and Cameron Wright added a career-high 13 as No. 17 Pittsburgh rolled past Robert Morris 81-71 on Sunday. The Panthers (5-1) won their third straight by shooting 55 percent from the field in the first half and playing with a defensive intensity they have lacked at times early in the season. The addition of rangy freshman forward Khem Birch into the...
MORE STORIES >>
College Basketball News

Delivered to your inbox

You'll also receive Yardbarker's daily Top 10, featuring the best sports stories from around the web. Customize your newsletter to get articles on your favorite sports and teams. And the best part? It's free!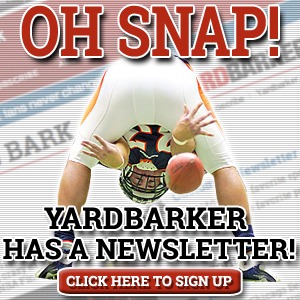 THE COLLEGE BASKETBALL HOT 10