RALEIGH, N.C. The C.J. Leslie era is over at North Carolina State, although it's hard to pinpoint when it began. Leslie played in 99 games for the Wolfpack, but only approached his talent base on a few occasions. When Leslie was at his best, in flashes, it was quite breathtaking. At 6-foot-9 and 200 pounds, the long-armed and supremely athletic Leslie should have been a rebounding...
North Carolina State's C.J. Leslie says he's skipping his final season and entering the NBA draft. Leslie made the announcement at a news conference Monday morning. The 6-foot-9 forward was the preseason Atlantic Coast Conference player of the year. He averaged a team-high 15 points to go with 7.4 rebounds while shooting nearly 52 percent from the floor. He was a third...
North Carolina State's C.J. Leslie is a dunking machine and he proved that Tuesday night when he threw down not one, but three moster dunks against Florida State. The first came by way of a one-handed put-back over two FSU defenders after his teammate Richard Howell missed a layup. The second and no-less-impressive dunk came off an assist from Howell to a wide open Leslie in the...
N.C. State forward C.J. Leslie is having an outstanding season with the Wolfpack. The junior is averaging 15.3 points and 6.8 rebounds per game to help lead State to a No. 18 national ranking. He has developed into one of the better all-around players in the country and he proved that again on Saturday against the rival Tar Heels.Leading 25-18 with just over six minutes to go in...
NC State captivated the basketball world this past Saturday when they pulled off an upset over No.1, Duke.  As expected, the students rushed the court including a guy in a wheelchair, Will Privette.In an interview with USA Today, Privette told them that he had rushed the court back in 2010 when NC State beat Duke, but that time he had waited untill the major pack of people had...
Check out the video. North Carolina State fans stormed the basketball court following the 84-76 win over No. 1 Duke. Look closely and you'll see a student pushed out onto the court in a wheelchair. The excited NC State fans knock him over.
RALEIGH, N.C. -- C.J. Leslie may finally be turning a new leaf. As the most ridiculed basketball player along Tobacco Road the last two years, and with good reason, Leslie is showing signs of maturity, growth and even the instincts of a great player. Look no further than last Saturdays rout of visiting St. Bonaventure as the latest and perhaps greatest example of his ascent. The...
Physically, C.J. Leslie doesnt look much different than he did two years ago prior to the start of his freshman basketball season at NC State. Hes still 6-foot-9, lean and yet chiseled enough that he has definition. He still carries a stoic expression during games, which can sometimes be misinterpreted. But deep within, Leslie is a different person. No longer a petulant child, as...
Basketball standout C.J. Leslie is returning to North Carolina State for his junior season, a decision that will make the Wolfpack one of the favorites in the Atlantic Coast Conference next year. The 6-foot-8 forward averaged a team-best 14.7 points and was second with 7.3 rebounds per game. The deadline for players to declare early for the NBA Draft was April 29. ''I wanted...
Basketball standout C.J. Leslie is returning to North Carolina State for his junior season. The school issued a statement saying Leslie would discuss his decision Wednesday afternoon during a scheduled press conference. The 6-foot-8 forward averaged a team-best 14.7 points and added 7.3 rebounds per game. He led the Wolfpack this season to a 24-13 record and its first NCAA tournament...
MORE STORIES >>
College Basketball News

Delivered to your inbox

You'll also receive Yardbarker's daily Top 10, featuring the best sports stories from around the web. Customize your newsletter to get articles on your favorite sports and teams. And the best part? It's free!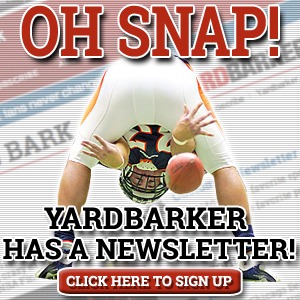 THE COLLEGE BASKETBALL HOT 10