Nothing was sugar-coated for Davion Berry when he was considering transferring to Weber State three years ago. Then Weber standout Damian Lillard, a former AAU teammate of Berry's back in Oakland, informed him that head coach Randy Rahe ran a tight ship with a lot of discipline and structure. Rahe himself told Berry he'd be held accountable for his actions unlike anything he...
Davion Berry of Weber State has been named Big Sky MVP. Joining Berry on the All-Big Sky First team are Tyler Harvey, Troy Huff, Kareem Jamar, Mikh McKinney and Quinton Upshur. On the All-Big Sky Second Team are Derrick Barden, Chris Hansen, Kyle Tresnak, Tate Unruh and Gary Winston. Joel Bolomboy was named Defensive Player of the Year, while Jeremy Senglin received Freshman of the Year honors.
You may have missed it with that little "Super Bowl" and everything this weekend (I know I did), but Weber State and Sacramento State had the most exciting ending of the college basketball season so far.  Weber State's Davion Berry tied the game with under a second to go before Sac State's Dylan Garrity sank a three-quarter court heave at the buzzer for the win...
Davion Berry scored 23 points and had six assists as Weber State held on for a 65-59 victory over Idaho State Monday night. Weber State (8-6, 5-1 Big Sky Conference) held a 26-22 halftime advantage and led 53-41 with 6:26 remaining in the game. Idaho State made a run, closing to 59-57 with 46 seconds remaining following two 3-point shots by Chris Hansen. The Wildcats answered as...
Davion Berry led Weber State with 21 points and the Wildcats shot 88 percent from the free-throw line to seal a 79-62 victory over Portland State Saturday night. Berry made 9 of his 10 free-throw attempts as the Wildcats combined to make 22 of 25. Weber State (5-5, 2-0 Big Sky) made nine 3-pointers and shot 24 of 47 from the floor. The game started with a combined six missed shots...
Davion Berry scored 19 points as Weber State stayed in contention for the Big Sky Conference regular-season title by defeating Portland State 80-52 Thursday night. The Wildcats (23-5, 17-2 Big Sky), who have won 10 straight, trail Big Sky leader Montana by one game with one game remaining. Scott Bamforth added 13 points and 12 rebounds for Weber State, which led 41-13 at halftime...
FLAGSTAFF, Ariz. (AP) -- Davion Berry scored 25 points, Scott Bamforth added 20 and Weber State won its ninth straight contest by outlasting Northern Arizona 80-78 in overtime Saturday. Weber State (22-5, 16-2 Big Sky) led 37-29 at halftime but the Lumberjacks used a 20-5 run to begin the second half capped off by a Gabe Rogers 3-pointer to give Northern Arizona a 49-42 lead with...
Davion Berry scored 22 points, including four 3-point baskets, to pace Weber State to a 70-55 victory over Sacramento State on Thursday night. Berry also had seven assists for Weber State (21-5, 15-2 Big Sky). Scott Bamforth scored 14 points for Weber State, including four 3-pointers, and Joel Bolomboy scored 11. Sacramento State (13-13, 7-10) got 12 points each from Konner Veteto...
MORE STORIES >>
College Basketball News

Delivered to your inbox

You'll also receive Yardbarker's daily Top 10, featuring the best sports stories from around the web. Customize your newsletter to get articles on your favorite sports and teams. And the best part? It's free!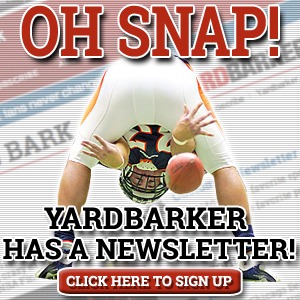 THE COLLEGE BASKETBALL HOT 10