The success of junior college players at the Division I level is notoriously random. Devron Bostick, touted by some of as the best junior college player in the country before joining the Golden Gophers a few years ago, barely cracked Tubby Smith's rotation. Andre Ingram, who was recruited as an emergency fill-in, unexpectedly was a valuable back-up during his two seasons with...
It is getting perilously close to the start of the Golden Gophers basketball season. Practice starts tomorrow. The first game isn't much more than a month away. It might snow a bit this weekend. Things are getting real, as kids once said. Here is a wishlist for the upcoming season, with items both reasonable and unrealistic.
Minnesota basketball head coach Richard Pitino turned 32 today, but it would be hard to fault for people for assuming he is younger. He certainly looks it. Apparently, one of his best players likes to joke about his looks, and got him pretty good with his birthday wish. It took him a year but he finally made a funny joke! pic.twitter.com/2iAAy5rNiQ — Richard Pitino (@MNCoachPitino...
MINNEAPOLIS -- Two days after Gophers junior DeAndre Mathieu scored 18 points in a win over Northwestern, Minnesota head coach Richard Pitino briefly contemplated what this season would have been like if Mathieu was not his point guard. "I don't know where we'd be without him," Pitino said. "I think about it a lot." Without Mathieu this past Sunday, Minnesota...
MINNEAPOLIS -- For two straight games, Gophers point guard DeAndre Mathieu came up short with a chance to win the game in the final seconds. He wasn't about to be denied on his third attempt. With Minnesota clinging to a two-point lead Saturday against visiting Indiana, Mathieu slashed into the lane and scored a layup with 11.6 seconds remaining to put the Gophers up by four...
MINNEAPOLIS -- When DeAndre Mathieu first arrived on the University of Minnesota campus this past fall, there were questions about how the Gophers' new point guard would adjust to the big stage of the Big Ten. That wasn't just because Mathieu is listed at 5-foot-9, the shortest player on the roster. The suspicions also had to do with the competition he had faced during his...
After near misses against Michigan and Michigan State in conference play, it was starting to look like the Gophers would never get over the hump of actually taking down one of the Big Ten's top teams. Wins over Purdue and Penn State showed that they weren't at the bottom of the barrel, but without a […]
MINNEAPOLIS -- DeAndre Mathieu is a former junior college player now playing at the Division I level. Teammate Malik Smith is also adjusting to life in the Big Ten after playing last season at Florida International. Both of Minnesota's newcomers possess something that has allowed them to thrive as they've transitioned to a bigger stage: confidence. That trait was certainly...
MINNEAPOLIS -- New Gophers guard DeAndre Mathieu prefers tobe called "Dre," which wouldn't be a problem if Minnesota didn'talready have a guard named Dre.The latter, of course, would be junior Andre Hollins, whoalso shortens his first name for the abbreviated moniker. When forward AndreIngram was on the team last year, Dre Hollins was "Little Dre" whileteammates...
MINNEAPOLS -- New coach Richard Pitino wants to play a quick, up-tempo style with the University of Minnesota men's basketball team, with an emphasis on pressure defense. No one exemplified the philosophy during Friday's open scrimmage Friday better than newcomer Deandre Mathieu. Mathieu was the fastest player on the floor and scored a game-high 26 points to go with two...
MORE STORIES >>
College Basketball News

Delivered to your inbox

You'll also receive Yardbarker's daily Top 10, featuring the best sports stories from around the web. Customize your newsletter to get articles on your favorite sports and teams. And the best part? It's free!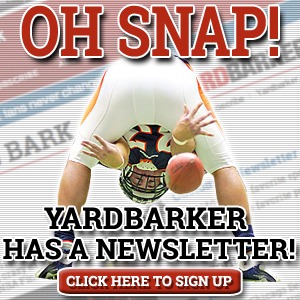 THE COLLEGE BASKETBALL HOT 10