Deville Smith has received a waiver and will be eligible to play for Tennessee-Martin immediately this season, a source confirmed to NBCSports. Smith spent last season playing for UNLV, where he averaged 9.7 points and started 18 games at the point as a junior. UT-Martin will be his fourth school in four years. As a freshman, he played on the same Mississippi State team as Rodney...
Former UNLV guard Deville Smith has found a new home as the 6-foot guard will play his final year at Tennessee-Martin. Smith announced his move on Twitter but the story was first reported by CBSSports.com's Jon Rothstein. Smith will follow former UNLV associate head coach Heath Schroyer, who is now the first-year head coach for the Skyhawks. According to Rothstein, Smith will...
New UT Martin head coach Heath Schroyer spent the past three seasons on Dave Rice's staff at UNLV, and according to a report Schroyer has added a former Runnin' Rebel to his roster. Guard Deville Smith, who was one of the options used by Rice at the point guard position last season, has decided to transfer to UT Martin according to Jon Rothstein of CBSSports.com. Last season...
The roster fluctuation at UNLV continues. Rising senior Deville Smith is planning to leave the program, according to a report by MyLVSports.com. Smith, a 6-foot point guard who began his career at Mississippi State, started 18 games and averaged 9.7 points and 2.7 assists last season. With Smith gone, all five starters from last season's 20-13 UNLV team are gone. Frontcourt...
UNLV point guard Deville Smith's game-winning shot was waived off after two video reviews, and Boise State took down the Runnin' Rebels 91-90 on Saturday night in overtime. Smith raced up the floor after Derrick Marks had scored with 3.4 seconds left and got off a shot that swished. Both teams stood anxiously awaiting the review on a shot that was ruled good. After reviewing...
Deville Smith made a layup with 1:16 remaining to give UNLV just enough cushion to get past Wyoming 48-46 Saturday night. Riley Grabau made a 3-pointer with 1:05 remaining to close the gap to 48-46 and give Wyoming a chance for the victory. UNLV was running the clock down when Derek Cooke Jr stole the ball from Smith. Following a time out, Wyoming set a play but Larry Nance Jr,...
Roscoe Smith notched his 14th double-double, tied for the most in the nation, and UNLV rolled over San Jose State 70-46 on Wednesday night. Smith, the nation's leading rebounder coming into the game with 12.2 per game, had 15 boards and 12 points in the victory over the Spartans. Deville Smith and Bryce Dejean-Jones scored 13 points each for the Runnin' Rebels (14-7, 5-3...
Deville Smith scored 21 points and dished out five assists as UNLV beat Santa Clara 92-71 in the Las Vegas Classic Sunday night. A pair of free throws by Evan Roquemore pulled Santa Clara within six, 62-56, with 12:31 to play but UNLV (7-4) rattled off 14 of the next 17 points and the Broncos never challenged again. Smith, who had scored 36 points all season coming into the game...
When Mississippi State's new head coach takes charge, he will have some serious roster rebuilding to do in the backcourt. The list got one name shorter Monday with official confirmation guard DeVille Smith is withdrawing from school.
Wendell Lewis and DeVille Smith are usually role players for No. 24 Mississippi State, but both made the most of extra opportunities as the Bulldogs easily defeated Tennessee-Martin, 76-50, on Friday night at Humphrey Coliseum.
MORE STORIES >>
College Basketball News

Delivered to your inbox

You'll also receive Yardbarker's daily Top 10, featuring the best sports stories from around the web. Customize your newsletter to get articles on your favorite sports and teams. And the best part? It's free!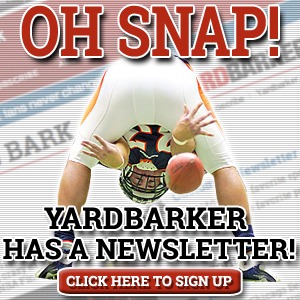 THE COLLEGE BASKETBALL HOT 10