Gavin Ware isn't sure what fans in the stands saw. "It probably looked like two teams playing hard," the Bulldog center said. "To us it was all-out war." A war the Bulldogs won, outlasting Texas A&M 81-72 in overtime.
Craig Sword scored 23 points, Gavin Ware added 22 and Mississippi State beat Texas A&M 81-72 in overtime on Saturday. Mississippi State (12-5, 2-2 Southeastern Conference) rallied from a 52-42 deficit midway through the second half. Ware's crucial steal and putback tied the game at 67 with 30 seconds left. Texas A&M's Jamal Jones led the Aggies with 24 points, but...
Mississippi State's Colin Borchert and Gavin Ware combined for 43 points Thursday night in a 77-63 win over Maryland-Eastern Shore. Borchert had a game-high 22 points and was 7-of-12 from the field, including 2-of-4 beyond the arc. Meanwhile, Ware had 21 points and a career-best 16 rebounds for the Bulldogs (10-3). Ware had 12 points and 11 rebounds in the first half for his...
Gavin Ware scored 23 points, Colin Borchert added 14 and Mississippi State cruised past Mississippi Valley State 94-72 on Tuesday night. Ware had a productive and efficient night for the Bulldogs, shooting 8 of 11 from the field and grabbing 11 rebounds. Mississippi State shot 52 percent (35 of 67) from the field and had a 41-27 advantage rebounding. Mississippi State (3-0) started...
Gavin Ware had 15 points and 15 rebounds for his third career double-double as Mississippi State defeated Prairie View A&M 71-56 on Friday night in the season opener for both teams. Mississippi State had two other players in double figures as well, as I.J. Ready added 14 points in his first collegiate game and Roquez Johnson finished with 11. Mississippi State opened 8-of-12...
FSNextTV: Mississippi State men's freshman basketball player Gavin Ware talks to the media February 25, 2013.
He's had four productive games in a rotation role. So moving Gavin Ware onto the tipoff team seemed a good Mississippi State move…not that the true freshman was gushing about his first college start. "It really didn't matter if I did start or come off the bench," Ware said. "I still was going to continue to get playing time."
MORE STORIES >>
College Basketball News

Delivered to your inbox

You'll also receive Yardbarker's daily Top 10, featuring the best sports stories from around the web. Customize your newsletter to get articles on your favorite sports and teams. And the best part? It's free!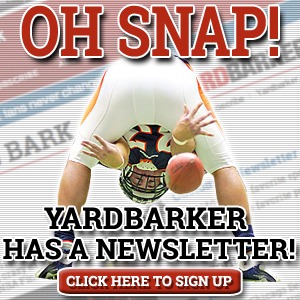 THE COLLEGE BASKETBALL HOT 10