WHAS11 sports reporter Adam Lefkoe caught up with Gorgui Dieng for an exclusive sit down interview a few weeks ago when the big fella' was back in town. As you could expect, Adam spoke with Gorgui about his homeland of Senegal and Louisville's championship season. However, the two also talked about something that you may not have expected. You may have seen on different social...
According to Jeff Goodman of CBS Sports, former Louisville center Gorgui Dieng will not participate in this week's NBA Draft Combine in Chicago, IL. Dieng reportedly suffered an ankle sprain last week while training in Los Angeles, CA. The Senegal native made the trip to Chicago, but will be held out of on-court drills for precautionary measures. The majority of the mainstream...
Arguably the most beloved Louisville Cardinal of all time will be making a public appearance this weekend. Gorgui Dieng will be have a meet & greet autograph signing on Saturday at Prime Lounge in downtown Louisville at 101 W. Main Street. You can purchase pre-sale tickets to secure your spot in line before the general public. I think we all pretty much knew that Gorgui wouldn't...
Going to take a while to get used to the idea of Gorgui Dieng going away. If NBA scouts have been paying attention the past few games, Gorgui is more than ready for professional basketball. His shooting has improved dramatically, complementing his shot blocking abilities. As his wrist healed, his ball handling has continued to get better. Have you noticed he gets at least one steal...
  Photo: Andy Lyons/Getty Images   Name:   Gorgui Dieng     Age:   23      School: Louisville Height: 6'11       Weight: 245       Projected Position:   PF/C      2012-13 Stats (As of  3/13/13): 10.3 ppg, 10.1 rpg, 1.9 apg, 2.6 bpg, 1.8 tpg (31.5 minutes per game) 52.0 FG%, 68.1 FT%, 55.9 TS%, 52.0 eFG% 13.2 OREB...
I've been putting this off as long as I possibly could. With four ½ hours until tip off, I can wait no longer. For the past few days I've been thinking of what exactly I would write. How exactly do you bid farewell to a young man like Gorgui Dieng? Watching Gorgui develop on and off the court over the past few years has been one of the best experiences I've had since covering...
Gorgui Dieng has said more than once that his primary objective at the University of Louisville is getting a college degree. The sheepskin is what his Mom and Dad want, too, first and foremost. Presumably within four years after enrollment and before he would even consider professional basketball. Now we get word, however, that Coach Rick Pitino wants Gorgui, along with Chane Behanan...
On Saturday, Louisville junior center Gorgui Dieng is set to make his triumphant return to the Cardinals lineup against arch-rival Kentucky. Dieng has been sidelined since Nov. 23 with a fractured left wrist that he sustained during a game against Missouri. Not only will he be able to partake in one of college basketball's greatest rivalry games, but his parents will be on hand...
Louisville has announced that center Gorgui Dieng will miss four to six weeks with a broken left wrist. Dieng will have a screw inserted into his scaphold bone Tuesday at the Kleinert Kutz Hand Center. The 6-foot-11 junior broke his wrist on Friday against Missouri. Cardinals coach Rick Pitino said in a statement Monday that ''with a little luck'' Dieng will return...
Louisville senior center Gorgui Dieng is out indefinitely after he broke his left wrist during a game against Missouri on Friday. Dieng fell while taking a charge during the No. 2 Cardinals' 84-61 victory in the semifinals of the Battle 4 Atlantis tournament in the Bahamas. He returned with a taped wrist and played 22 more minutes but missed Saturday's 76-71 loss to No....
MORE STORIES >>
College Basketball News

Delivered to your inbox

You'll also receive Yardbarker's daily Top 10, featuring the best sports stories from around the web. Customize your newsletter to get articles on your favorite sports and teams. And the best part? It's free!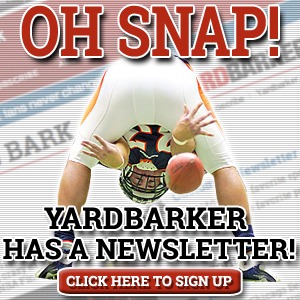 THE COLLEGE BASKETBALL HOT 10