Four years ago, Jae Crowder couldnt land a single college basketball scholarship offer out of high school. Thursday night, he fulfilled his dream of becoming an NBA player. Crowder, the former Marquette University standout and reigning Big East Player of the Year, completed a stunning turnaround when the Dallas Mavericks picked him up in the second round of the NBA draft at No. 34...
Jae Crowder scored 25 points and Ramone Moore added 15 points and nine rebounds to lead the East team to a 103-99 victory over the West in the Reese's College All-Star game Friday. Marquette's Crowder, the Big East player of the year, was dominant down the stretch in a game where neither team led by more than nine points. After Jorge Gutierrez capped a 6-0 run to tie the...
NEW YORK (AP) -- Jae Crowder fulfilled one of the goals he set for himself this season. The 6-foot-6 senior from Marquette was selected the Big East Player of the Year on Tuesday. "I was trying to be one of the premier guys in the league," he said. He did it by being a versatile player who was a big part of the Golden Eagles finishing second in the conference and earning...
Marquette senior forward Jae Crowder has been selected Big East Player of the Year while South Florida's Stan Heath is Coach of the Year and St. John's Moe Harkless the Rookie of the Year. The awards, chosen by the coaches, were announced Tuesday. The 6-foot-6 Crowder averaged 17.6 points, third in the conference, and 7.9 rebounds, ninth in the league, for the Golden Eagles...
MILWAUKEE Marquette seniors Jae Crowder and Darius Johnson-Odom have been named to the All-Big East Conference first team, chosen by the league's head coaches. Crowder was the only unanimous selection to the team after averaging 18.0 points and 8.3 rebounds in Marquette's 18 league contests. Johnson-Odom finished second in the league with 18.9 points per game as the Golden...
MILWAUKEE There have been larger senior classes in Marquette University basketball history. And certainly, there have been more star-laden and high-profile classes than this year's. But undoubtedly, few have had as much of an impact on their teams as guard Darius Johnson-Odom and forward Jae Crowder, who will take to Al McGuire Court one last time Saturday when No. 8 Marquette...
This may not come as real good news for the rest of the Big East Conference, but Marquette University senior forward Jae Crowder is feeling pretty good about himself as a basketball player these days. And for good reason. Crowder is having an outstanding season as he has been a steady and reliable player on the court and, along with fellow senior Darius Johnson-Odom, has provided...
MILWAUKEE (AP) -- Jae Crowder had 21 points and seven rebounds, and No. 11 Marquette had little trouble with Wisconsin-Green Bay on Saturday night, beating the Phoenix 79-61. Marquette (9-0) won easily despite dressing just eight players due to injuries. Starting center Chris Otule (knee), and reserves Juan Anderson (shoulder) and Jamil Wilson (ankle) all watched in street clothes...
ST. THOMAS, U.S. Virgin Islands - Going up against its best opponent thus far in the season, Mississippi knew it would have to control the transition game and shoot well. The Rebels weren't even close. Senior forward Jae Crowder scored a team-high 25 points as No. 21 Marquette ran away with a 96-66 victory over Mississippi in the Paradise Jam semifinals on Sunday. The Golden...
MORE STORIES >>
College Basketball News

Delivered to your inbox

You'll also receive Yardbarker's daily Top 10, featuring the best sports stories from around the web. Customize your newsletter to get articles on your favorite sports and teams. And the best part? It's free!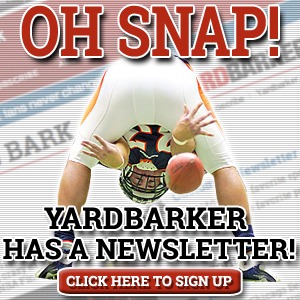 THE COLLEGE BASKETBALL HOT 10