With the 2013-2014 season behind the Clemson Tigers, it is time to look forward and prepare for this upcoming season, which looks to hold a lot of positive growth for the Tigers. The Tigers had one of the most (pleasantly) surprising season in the NCAA. They finished with an impressive 23-13 overall record, after being predicted to finish second to last in the ACC. And the most...
Jordan Roper had 12 points and Clemson outlasted depleted Georgia Tech 45-41 for its 500th victory at Littlejohn Coliseum on Tuesday night. This one won't go down as the best-played contest in the 45-year-old building's history. Trailing 43-41, the Yellow Jackets had a final chance in the dying seconds. But K.J. McDaniels blocked Marcus Georges-Hunt's layup and Kammeon...
K.J. McDaniels scored 27 points against Florida State Coming off a huge and devastating loss in Chapel Hill on Jan. 26 to North Carolina, Clemson spent the week preparing to travel to Florida State on Saturday. The 80-61 loss brought the number of losses at Chapel Hill's Dean Smith Center up to 57. After losing to the Seminoles in Clemson earlier this season, the Tigers were looking...
Jordan Roper tied his career high with 19 points and Clemson's staunch defense shut down one of the country's highest scoring teams in an 80-50 victory over VMI on Monday night. Roper's output came on an off night for the Tigers' top scorer in K.J. McDaniels. The junior was not given the start by head coach Brad Brownell and was in foul trouble most of the game....
Clemson used a 17-0 first-half run and a big game from sophomore guard Jordan Roper to roll over Furman 71-35 on Saturday night. Roper scored a season-high 16 points and Clemson improved to 8-2 on the season, while Furman fell to 4-6. The Paladins shot just 30.2 percent from the field and their 35 points was the lowest by an opponent in coach Brad Brownell's four-year tenure...
The Clemson Tigers are doing things in Italy, whether it be an off the court engagement or winning games on the court.  The Tiger basketball team has won their first 2 games in Italy and Jordan Roper has led the way in each game.  Roper scored 21 points in the Tigers 80-45 win over Indiana Pesre on Saturday.  Roper led the way again with 19 points in Clemson's 103-58 win on...
CLEMSON - Brad Brownell, Devin Booker and Jordan Roper after Sunday night's 45-43 loss to No. 3 Miami.
CLEMSON - Brad Brownell likens freshman guard Jordan Roper to a player he coached for two seasons.
Freshman Jordan Roper ignited a second-half surge on Saturday night as Clemson returned from final exams with an 80-57 win over Florida A&M. Roper scored 13 of his 16 points in the second half. He hit 6 of 8 from the field, including 4 of 5 from 3-point range. Clemson (6-3), which scored the first nine points and led by as many as 31, hit 13 of its first 18 field goals in the...
CLEMSON - Freshman Jordan Roper ignited a second-half surge on Saturday night as Clemson returned from final exams with an 80-57 win over Florida A&M.
MORE STORIES >>
College Basketball News

Delivered to your inbox

You'll also receive Yardbarker's daily Top 10, featuring the best sports stories from around the web. Customize your newsletter to get articles on your favorite sports and teams. And the best part? It's free!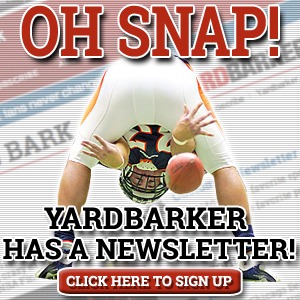 THE COLLEGE BASKETBALL HOT 10