What do you get if you take a 12-21 team, take away 5 of it's top 8 players, and move it to a much tougher conference?  Sadness.  Lots and lots of sadness.  That is my prediction for the Rutgers hoopers this season.Actually, it's not all bad.  They do have their top 2 guys back in senior point guard Myles Mack (14.9 points, 4.3 assists per game last year) and junior power...
Kadeem Jack scored a career-high 31 points, leading Rutgers to a 79-69 victory against South Florida on Saturday night. Myles Mack added 15 points and Wally Judge had 10 to help Rutgers (10-14, 4-7 American Athletic Conference) win for the first time in eight road games. Judge blocked two shots and had eight rebounds for the Scarlet Knights, who outrebounded the Bulls 37-30. Martino...
Rutgers used a heavy dose of Kadeem Jack to snap a seven-game losing streak and win 79-69 at USF. Jack scored a career-high 31 points against the Bulls to lead the Scarlet Knights into sixth place in the American Athletic Conference.
CINCINNATI -- The Cincinnati Bearcats won their eighth straight game and are 4-0 in conference play for the first time in 10 seasons after putting a stranglehold on Rutgers in the second half Saturday in a 71-51 victory at Fifth Third Arena. Don't expect any wild celebrations in Clifton, though. The Bearcats feel like they are just starting to find their groove. Even without...
If the American conference had a player of the month award, it would be hard for that award not to go to Justin Jackson because he has picked up his third straight American Player of the Week honor. He's got these awards on lock. It's no surprise because Jackson has been performing like one of the best players in the country, let alone the league, lately. He is coming...
Kadeem Jack had 18 points and Junior Etou scored the go-ahead basket with 40 seconds to play to lift Rutgers to a 71-66 win over Temple on Wednesday night. Etou's conventional three-point play was the difference in a game that saw 17 lead changes, sending the Scarlet Knights (7-7) to a victory in the American Athletic Conference opener for both teams. Wally Judge and J.J. Moore...
Kadeem Jack scored 18 points and hit two free throws with 14.6 seconds left to give Rutgers a 72-71 win over Yale on Thursday night. After Jack's free throws, Rutgers forced two stops, the second with 2.9 seconds left. Javier Duren inbounded from under the basket to Nick Victor in middle of the lane. Victor caught the ball in the air and put it up, but it bounced off the rim...
NEW BRUNSWICK, N.J. – Expectations are high for Rutgers forward Kadeem Jack going into his junior season. A key returned for the Scarlet Knights in a summer of change, Jack discussed his mindset at the formal first practice of the season.
PISCATAWAY, N.J. -- If this were last year's Rutgers basketball team, the 68-65 victory over George Washington would have gone down as a loss. Escaping with the win after blowing a 15-point lead, Miller and sophomore Kadeem Jack discuss what set Rutgers apart from GW down the stretch.
PISCATAWAY, N.J. -- Sophomore forward Kadeem Jack's idea of a big year is consistent play in every game. Injured and inconsistent as a redshirt freshman, Jack developed during the offseason into a more reliable performer, he said, and that is something he plans to show when he takes the court for Rutgers this season.
MORE STORIES >>
College Basketball News

Delivered to your inbox

You'll also receive Yardbarker's daily Top 10, featuring the best sports stories from around the web. Customize your newsletter to get articles on your favorite sports and teams. And the best part? It's free!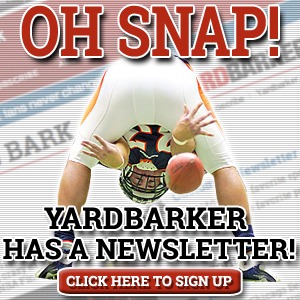 THE COLLEGE BASKETBALL HOT 10