Former New Mexico State guard K.C. Ross-Miller will transfer to Auburn, according to multiple media reports on Monday night. The 6-foot-1 guard is eligible to play immediately for head coach Bruce Pearl. Ross-Miller averaged 8.3 points, 2.2 rebounds and 3.5 assists per game this past season for New Mexico State. He announced his decision to transfer on March 30. Ross-Miller's...
New Mexico State is in a tight one with San Diego State right now, and they could definitely use all the help they can get against a very stingy Aztec defense. Unfortunately, they are still without the services of K.C. Ross-Miller, who was suspended for the season after throwing a ball at a Utah Valley player, triggering a very ugly brawl between the two teams. Ross-Miller was first...
WAC champion New Mexico State will play the NCAA Tournament without junior guard K.C. Ross-Miller according to a report from Jason Groves of the Sun News. Ross-Miller has missed the last five games after being involved in a post-game altercation on the floor in the Aggies' loss to Utah Valley on February 27th. The junior has been suspended ever since. ... The loss of Ross-Miller...
If New Mexico State is going to grab the nation's eye with a run in the 2014 NCAA Tournament, it will do so without starting guard K.C. Ross-Miller. Las Cruces Sun-News writer Jason Groves tweeted Monday night that McKinley Boston, New Mexico State's athletic director, said Ross-Miller will not travel with the team or play in the postseason. NMSU AD McKinley Boston told me KC...
The WAC announced Friday night that New Mexico State players K.C. Ross-Miller and Renaldo Dixon will be suspended. Ross-Miller will sit for two games, Dixon one, after both were involved in altercations in Thurday night's on-court skirmish that involved fans of Utah Valley. Ross-Miller, whose to-be-determined suspension was announced earlier on Friday, threw a ball at Utah Valley...
Ugly scene broke out following Utah Valley's overtime win over New Mexico State on Thursday night. It all started when NM. State's K.C. Ross-Miller threw a ball at UVU's Holton Hunsaker. With UVU fans rushing onto-the-court, things were sparked rather quickly, with punches were tossed by fans and players. Not a good look for either school, and I wouldn't be surprised if the...
Thursday night's WAC conference basketball game at Utah Valley got a bit ugly as not only did brawl broke out between some players just as the game ended, but some of the home fans got caught in the middle of it as they stormed the court.As the final buzzer sounded in Utah Valley's 66-61 victory, New Mexico State guard K.C. Ross-Miller threw the basketball at Utah Valley...
It was as inevitable as an invasion of Russia in winter ending badly: some day, an innocuous court-storming would turn ugly with a player-fan incident. Thursday was that day, and Orem, Utah was the unlikely site. Utah Valley topped New Mexico State 66-61 in an overtime thriller Thursday night. Utah Valley stayed on top of the WAC with the win, but that news took a backseat to what...
THIS IS WHY COURT-STORMING IS BAD. THIS IS WHY IT WILL END SOON. At the end of the Utah Valley overtime win over New Mexico State, New Mexico State's K.C. Ross-Miller threw a ball at a Utah Valley player as fans were starting to storm the court. What insued wasn't pretty. Fans began shoving the NMSU player and eventually it appears that punches were thrown. This is an embarrassment...
K.C. Ross-Miller pumped in a career-high 26 points and Daniel Mullings added 17 as New Mexico State swept its I-10 rivalry series with Texas-El Paso with a 77-68 win Saturday night. Ross-Miller's previous career high was a 16-point effort at Idaho in January. Against the Miners he was 6 of 10 shooting from the field and 3 of 4 from 3-point range. Mullings was just 5 of 13 from...
MORE STORIES >>
College Basketball News

Delivered to your inbox

You'll also receive Yardbarker's daily Top 10, featuring the best sports stories from around the web. Customize your newsletter to get articles on your favorite sports and teams. And the best part? It's free!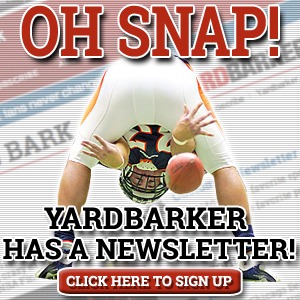 THE COLLEGE BASKETBALL HOT 10