Name:  Kendall Williams      Age:   22   School: New Mexico Height: 6'4   Weight: 183   Projected Position: PG 2013-14 Stats: 16.0 ppg, 4.9 apg, 3.6 rpg, 1.6 spg, 2.0 tpg, 2.5:1 A/TO (35.3 minutes per game) 43.0 FG%, 79.2 FT%, 38.9 3FG%, 59.3 TS%, 52.0 eFG% 23.1 USG%, 2.7 STL%, 28.7 AST%, 12.9 TOV%   SKILLS & ATHLETIC BREAKDOWN Offense Perimeter Shooting...
In their quest to finish what Kendall Williams calls "unfinished business," the No. 7 NCAA seed New Mexico Lobos know who, where and when: the No. 10 Stanford Cardinal in St. Louis on Friday. The winner of that game is expected to advance and play No. 2 seed Kansas which has a opening game with No. 15 Eastern Kentucky. The Lobos are bracketed in the South Region along with...
Kendall Williams poured in 29 points as New Mexico gained a measure of revenge in Las Vegas by knocking off UNLV, 68-56 Wednesday night. New Mexico (20-5, 11-2) is in second place in the Mountain West Conference, a game behind San Diego State, which plays at New Mexico Saturday. The win avenged a 76-73 loss on Jan. 15 at The Pit. Williams drilled a pair of 3-pointers to get the...
Kendall Williams scored 23 points and New Mexico survived several lead changes late in the second half in beating Colorado State 68-66 on Saturday. Colorado fended off New Mexico (15-4, 6-1 Mountain West) through 15 minutes of the second half until a pair of 3's boosted the Lobos to a 60-56 lead with 4:38 left. The Rams charged back leading 63-60, but Williams and Hugh Greenwood...
New Mexico's Kendall Williams has been named the 2013 Mountain West Player of the Year, while Anthony Bennett won the top freshman honor.
Junior guard Kendall Williams scored a career-high and record-shattering 46 points to lead the New Mexico Lobos past the Colorado St. Rams in a showdown for first place between nationally-ranked teams in Ft. Collins Saturday afternoon - snapping CSU's 27-game home winning streak.
Kendall Williams is one of the main reasons New Mexico is a favorite to win the Mountain West title, but coach Steve Alford hopes the talented junior guard can overcome his disciplinary issues. Williams returns from a one-game benching Wednesday night as the 19th-ranked Lobos visit a surprising Boise State team reinstating three players of its own. After Williams, who averages...
With Kendall Williams leading the way, New Mexico is on the verge of its best start in 45 seasons. The No. 16 Lobos try to open 13-0 for just the second time in school history Saturday as they host Nate Wolters and South Dakota State. New Mexico, which won its first 17 games in 1967-68, also began 12-0 three seasons ago but lost its 13th game at Oral Roberts. The Lobos pulled out...
LAS CRUCES, N.M. (AP) -- Kendall Williams tied a career high with 24 points, including nine during a first-half run that brought New Mexico back from a double-digit deficit, and the No. 16 Lobos beat rival New Mexico State for the second time in a week with a 68-63 win Wednesday night. Tony Snell added 11 points for New Mexico (12-0), which matched the second-best start in school...
DELAY OF GAME
New Mexico point guard Kendall Williams had to put a big chess rivalry with a fellow college student on hold while the Lobos compete for an NCAA championship.
MORE STORIES >>
College Basketball News

Delivered to your inbox

You'll also receive Yardbarker's daily Top 10, featuring the best sports stories from around the web. Customize your newsletter to get articles on your favorite sports and teams. And the best part? It's free!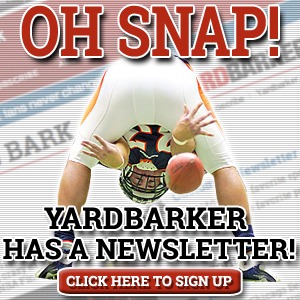 THE COLLEGE BASKETBALL HOT 10