After being dismissed from the Michigan State basketball team early this month, sophomore Kenny Kaminski has transferred to Ohio University, according to the Athens Messenger. On his Twitter account, Kaminski said, "Blessed to be here! I love it here already." The report also said Kaminski, a native of Medina, Ohio, might pursue a waiver to become eligible immediately. After...
Over the weekend, Michigan State redshirt sophomore Kenny Kaminski tweeted out that that he was leaving the program. On Monday, Tom Izzo put out a statement that in no uncertain terms made it clear that he was in fact dismissed from the program. "Despite multiple opportunities, Kenny Kaminski could not live up to the obligations necessary to be a part of our program," Izzo...
I know a lot of Spartan Basketball fans were thrown off a bit two days ago when Kenny Kaminski posted a tweet that said he was transferring from the program.  Others were waiting to see if there was some sort of press release that stated why he was dismissed.  Well today that release has came to fruition and Kaminski, who led the B1G in three point shooting last year has been dismissed...
EAST LANSING, Mich. -- Michigan State forward Kenny Kaminski, who had a chance to start or receive major playing time in the upcoming season, has been dismissed from the program by Spartans coach Tom Izzo. "Despite multiple opportunities, Kenny Kaminski could not live up to the obligations necessary to be a part of our program," Izzo said in a release. "Being a Spartan...
By the time August gets here, most players have settled at their school for the upcoming season. Classes are a month away or less, in most places, and we don't often see the decision to transfer at this point on the calendar. But in the past few years there have been a handful of guys who've opted to opt out in August, otherwise known as the slowest month on the college...
Redshirt sophomore power forward Kenny Kaminski was expected to be a major contributor on Michigan State's basketball team next season. With star big man Adreian Payne graduating, Kaminski — who led the Big Ten with a 49.4 percent three point shooting percentage in 2013-14 — was primed for a huge season as a potentially dominant stretch four. However, Kaminski's career in...
The 2013-14 season didn't end in the storybook way that so many people expected it to for the Michigan State Basketball team. It's impossible to tell whether the jinx from President Obama or Shabazz Napier had more to do with it, but either way the Spartans failed to reach the Final Four in what turned out to be the last season for Gary Harris, Keith Appling and Adreian Payne...
Kenny Kaminski's time at Michigan State hasn't always been rainbows and butterflies. He redshirted his first year due to a right shoulder injury that had plagued him since high school. He went into last season healthy, but an early season suspension due to academics kept him off the court for the first three games of the year. Even once the suspension was lifted he had difficulty...
EAST LANSING — Just a few weeks ago, Michigan State redshirt freshman Kenny Kaminski had to worry about whether or not he would suite up for games let alone contribute on the floor for the Spartans. Kaminski has been suspended on two separate occasions this season for academic-related issues according to Michigan State head coach Tom Izzo. The first suspension caused him to miss...
After sitting out the majority of his last two basketball seasons, Michigan State redshirt freshman Kenny Kaminski is finally ready to go. As a junior at Medina High School in Ohio, Kaminski averaged 20 points and 10 rebounds, good enough to earn himself Second-team All State honors. However, the very next year Kaminski suffered a shoulder injury that caused him to miss almost his...
MORE STORIES >>
College Basketball News

Delivered to your inbox

You'll also receive Yardbarker's daily Top 10, featuring the best sports stories from around the web. Customize your newsletter to get articles on your favorite sports and teams. And the best part? It's free!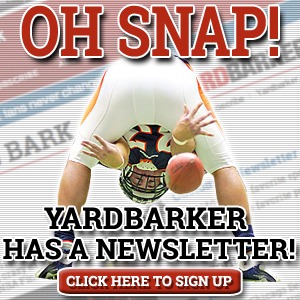 THE COLLEGE BASKETBALL HOT 10