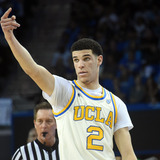 College basketball fans are salivating. March Madness has arrived, and two of the best days on the sports calendar are coming up. There are 16 games taking place on Thursday and 16 more on Friday for the first round of the NCAA Tournament.The first two days of March Madness never disappoint, bringing buzzer-beaters, upsets, and shocking drama.The narratives that will unfold over...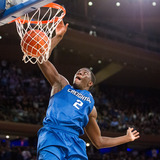 The NCAA Tournament schedule has been announced and preparations for home viewing have already begun. After setting up multiple monitors and logging into every app available, you're all set up to watch the best month of college basketball out of the year. Even with all those channels though, it is still impossible to watch every game at once. Sometimes there's going to be blind spots...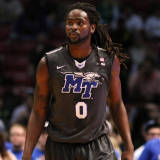 When it comes to the NCAA Tournament, think of top seeds like the upper class and the lower seeds like the working class. When the two get together, the higher ranked teams would love nothing more than for those lower ranked to teams to just lay down and give them an easy route to the Final Four. But where's the fun in that?Rooting for the underdog is one of the best parts of watching...
ROCK HILL, S.C. (AP) Keon Johnson hit five 3-pointers and scored 21 points to move into second place on Winthrop's career scoring list and the Eagles beat Presbyterian 75-52 on Wednesday night. Johnson entered two points shy of passing LaShawn Coulter's mark of 1,670. He is 90 points shy of Charles Brunson's all-time mark that has stood for 25 years, before the Eagles became a...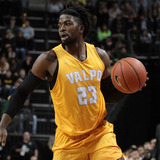 Most likely Cinderella teams of the 2017 NCAA Tournament.
Winthrop guard Keon Johnson (5) drains a free throw.  The Eagles were perfect from the line in 20 attempts.  (Brian Wilmer/CHD)Brian WilmerFollow @sportsmatters ROCK HILL, S.C. – Winthrop coach Pat Kelsey has frequently referred to sophomore forward Xavier Cooks as his team's "barometer", meaning that as he goes, the team goes.  Coastal Carolina coach Cliff Ellis called him something...
ROCK HILL, S.C. (AP) Keon Johnson pumped in 10 3-pointers and posted a season-high 36 points to help power hot-shooting Winthrop to a 97-72 romp past Charleston Southern in a Big South battle Wednesday night. The junior was 11-of-16 shooting from the field, hitting 10 of 13 from beyond the arc. Charleston Southern took 10 more long-range shots than Johnson and drained just six...
CHARLESTON, S.C. (AP) Keon Johnson made two key free throws with 1.6 seconds left and scored 27 points to help Winthrop beat Charleston Southern 83-82 on Wednesday night. Johnson scored the final 12 points for Winthrop - including a 3-pointer with 3:55 left for the Eagles' final field goal. He was 7 of 8 from the stripe in the last six minutes. Armel Potter's 3-point play with...
Keon Johnson/hearldonline.comROCK HILL, S.C. -- The old saying "all's well that ends well" surely causes rolling eyes and groans.  For Winthrop on Saturday, though, it rang true.Freshman guard Keon Johnson's off-balance jumper banked off the backboard and found the bottom of the net, capping a crazy conclusion that gave the Eagles a 58-57 victory over visiting VMI in front of 1,589...
( Joab Jerome/Johnsonian.com) Forward Joab Jerome scored seven of his 20 points in the final four minutes, including a key three-pointer, to lead Winthrop to an 80-72 victory over Appalachian State at Winthrop Coliseum on Sunday.  The complexion of the game looked considerably different down the stretch than it did in the first 12 minutes. Winthrop raced out to a 33-14 lead at the...
MORE STORIES >>
College Basketball News

Delivered to your inbox

You'll also receive Yardbarker's daily Top 10, featuring the best sports stories from around the web. Customize your newsletter to get articles on your favorite sports and teams. And the best part? It's free!
THE COLLEGE BASKETBALL HOT 10