The Fresno State Bulldogs defeated the Boise State Broncos 76-56 on Wednesday. Marvelle Harris led the 'Dogs with 26 points on 9-11 shooting from the field. Fresno State wins their seventh game of their last eight and improves to 15-14 on the season and 8-8 in conference play.
Marvelle Harris scored 26 points, 20 of those in a dominating first half, and Fresno State stayed in control for a 76-56 victory over Boise State on Wednesday night. Harris shot a perfect 7 of 7 before the break and finished 9 of 11 from the field as Fresno State clocked in its seventh win out of the last eight games. The Bulldogs (15-14, 8-8 Mountain West) jumped out to a 21-point...
THe UNLV Rebels defeated the Fresno State Bulldogs 75-62 on Wednesday afternoon. The Bulldogs had no answer for UNLV's frontcourt as their two bigs combined for 27 points and 29 rebounds. Fresno State was led by Marvelle Harris' 25 points and 7 rebounds.
Cal passes big defensive test against Fresno State's Marvelle Harris and come out with a 67-56 win over the visiting Bulldogs.
The Fresno State Bulldogs defeated the Northern Arizona Lumberjacks 71-67 in overtime on Sunday. The Bulldogs finished second in the Fresno State Classic. Marvelle Harris and Cezar Guerrero were both named to the All-Tournament Team.
Cezar Guerrero dropped a deep jump shot - originally scored a 3 - that boosted Fresno State past Northern Arizona 71-67 after an agonizing chase through overtime in the final of the Fresno State Classic on Sunday. Five times during regulation Marvelle Harris, with a game-high 27 points, pulled Fresno State into a one-point lead or a tie down the stretch. Four times they lasted for...
Marvelle Harris converted a pair of free throws with 2:19 left in overtime to put Fresno State ahead for, helping to forge a 96-86 win over CSU-Bakersfield in the Fresno Classic tournament Saturday night. The Bulldogs converted 8 of 10 from the line in overtime to pull away. Allen Huddleston and Cezar Guerro had 23 and 22 points, respectively for Fresno State, playing in the 29th...
The Fresno State Bulldogs won their season opener at UC Irvine 98-97 in overtime on Friday, thanks to Allen Huddleston's half court shot as time expired. Marvelle Harris led the Bulldogs with 30 points. Cezar Guerrero had 23 points in his Bulldog debut, and Tyler Johnson had a double-double with 13 points and 11 rebounds.
Tyler Johnson had 25 points and eight rebounds Sunday and Fresno State beat Sonoma State 89-64 to snap a four-game losing streak. Marvelle Harris added 20 points for the Bulldogs (6-7), who never trailed against the Division II Seawolves. Johnson was 9 of 12 and Harris made 7 of 9 from the field for Fresno State, which shot 55 percent as a team. Kevin Olekaibe scored 15 points for...
MORE STORIES >>
College Basketball News

Delivered to your inbox

You'll also receive Yardbarker's daily Top 10, featuring the best sports stories from around the web. Customize your newsletter to get articles on your favorite sports and teams. And the best part? It's free!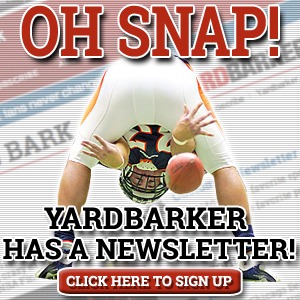 THE COLLEGE BASKETBALL HOT 10