Mike McCall Jr. scored a career-high 21 points, but it wasn't enough as St. Bonaventure nailed a three-pointer at the buzzer to shock the top-seeded Billikens in the A-10 quarterfinals.
ST. LOUIS -- These past few days have been a time for reflection for the Saint Louis University basketball team. The Billikens' 19-game win streak is gone, replaced by a two-game losing streak after setbacks against Duquesne and VCU. Their No. 10 national ranking ... poof. They are now ranked 17th. Everything was going right for Saint Louis just one week ago. Now the Billikens...
PITTSBURGH -- Mike McCall scored 13 points, including two free throws with 13 seconds remaining, as No. 19 Saint Louis avoided an upset by beating Duquesne 76-72 on Wednesday night. Reserve forward Grandy Glaze added 12 points and Rob Loe had 10 for the Billikens (18-2, 5-0 Atlantic 10), who won their 12th consecutive game. Ovie Soko scored 18 points to lead Duquesne (8-9, 1-4)....
St. Louis University guard Mike McCall is not shooting well this season. That fact is not in doubt. Effectively two-thirds of the way through the season entering tonight's game at Duquesne, McCall is shooting 38 percent from the field, which would be the lowest rate in his four seasons with the Billikens. His 3-point shooting has gone from 40 percent last season to 29 percent...
ST. LOUIS -- Mike McCall Jr. missed his first shot Saturday. Then the Saint Louis University guard missed his second. After scoring on an easy breakaway layup, the beneficiary of an unselfish pass from teammate Jake Barnett, McCall missed two more 3-pointers before halftime. It has been a struggle at times for the senior from Chicago this season. McCall has contributed plenty from...
INDIANAPOLIS (AP) -- Saint Louis coach Jim Crews and Butler's Brad Stevens nearly echoed each other when assessing the key to Friday night's game. "I think the start to the second half was key," Crews said after Saint Louis took control of the Atlantic 10 race with a 65-61 comeback win over the No. 15 Bulldogs. Mike McCall had 18 points and Kwamain Mitchell scored...
Mike McCall Jr. scored 16 points to lead Saint Louis over Savannah State 67-59 Friday night, extending their winning streak to eight games. McCall was 5 of 7 from the field. Cody Ellis scored 15 points, and Kwamain Mitchell had 13. Cory Remekun had 10 points and seven rebounds. Saint Louis (11-3) led 33-25 at halftime. Saint Louis shot 44.7 percent (17 of 38) from the field for...
ST. LOUIS (AP) -- Mike McCall Jr. scored a season-high 16 points to lead Saint Louis over SIU-Edwardsville 68-41 on Friday night. The 27-point margin tied the season high for Saint Louis. McCall also had five rebounds. Dwayne Evans had 14 points, and Cory Remekun had a career-high 10 rebounds. McCall also had five rebounds for the Billikins (9-3). Saint Louis led 36-17 at halftime...
Mike McCall Jr. scored 13 points, including three 3-pointers, to lead Saint Louis to its fourth straight win, 72-45 over Eastern Illinois on Wednesday night. McCall was 4 of 8 from the field. Dwayne Evans and John Manning added nine points apiece for the Billikens (7-3), who shot 58 percent from the field and also improved upon their Atlantic 10-leading scoring defense. Saint Louis...
Mike McCall Jr. scored 16 points and Kwamain Mitchell had 15 to lead Saint Louis to a 78-71 win over La Salle on Friday night to advance to the Atlantic 10 Conference tournament semifinals. Brian Conklin scored 14 points and Jordair Jett had 13 for the No. 2-seed Billikens (25-6), who have won nine of their last 10 games and are the highest remaining seed left in the tournament...
MORE STORIES >>
College Basketball News

Delivered to your inbox

You'll also receive Yardbarker's daily Top 10, featuring the best sports stories from around the web. Customize your newsletter to get articles on your favorite sports and teams. And the best part? It's free!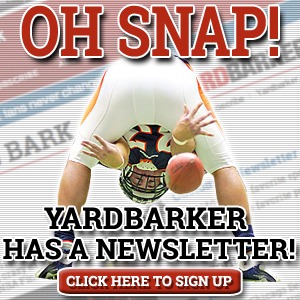 THE COLLEGE BASKETBALL HOT 10